Berlusconi pushes for vote delay, saying party needs more time to prepare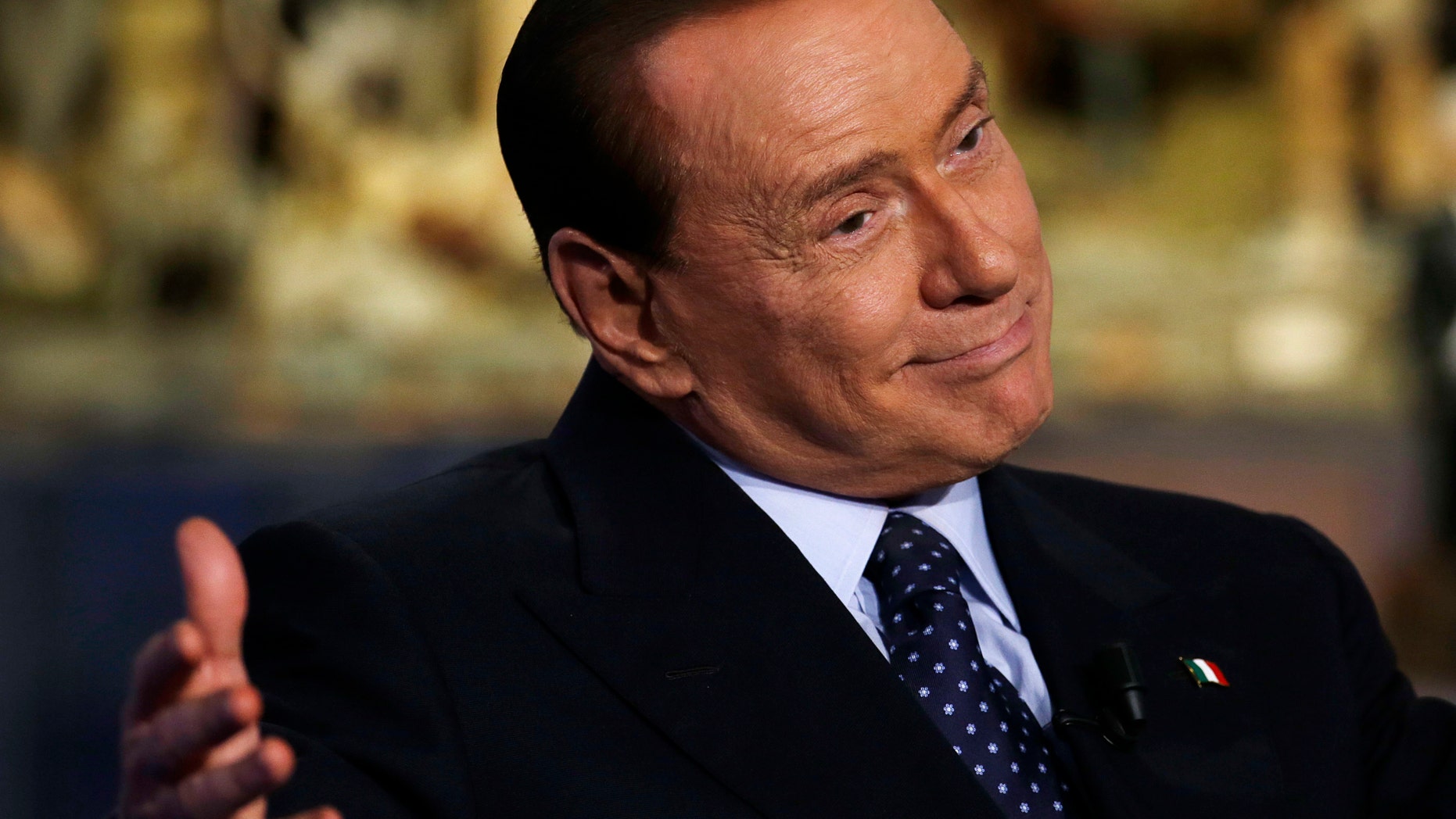 ROME – Silvio Berlusconi and fellow leaders of his splintering conservative party on Tuesday pressed for a delay in Italy's national elections, now widely expected for mid-February, arguing they need more time to prepare for the campaign.
The scandal-scarred former three-time premier, who is considering running for the post again, said on a state TV talk show that the "rush toward elections" is "useless," and that party leaders need more time to draw up lists of candidates for Parliament.
Italy's President Giorgio Napolitano is expected to dissolve the legislature as soon as it passes the government's proposed austerity budget law. Premier Mario Monti has pledged to resign as soon as the law passes. Then Napolitano will announce an election date, which officials have indicated would likely be Feb. 17.
Monti, an economist appointed to save Italy from financial disaster and who replaced Berlusconi, hasn't said if he will run. Since late last year, he has headed a non-elected government of technocrats.
The final vote on the budget bill was expected on Friday. But on Tuesday, one of Berlusconi's parliamentary whips, Fabrizio Cicchitto, abruptly announced that his Freedom Party is seeking more time to study the legislation, and added that Feb. 24 would be a "more reasonable date" for the election.
Italian news reports said Berlusconi's forces even were pushing for even a later date, in early March.
Berlusconi agreed a delay was needed.
"Yes, this rush to elections causes total hurry in drawing up candidate lists and it's a useless forcing" of the situation, said the media mogul, who has been flip-flopping on whether he himself will try to gain back the premiership. He has claimed he won't run if Monti does.
Berlusconi's opponents cried foul. Dario Franceschini, Chamber of Deputies whip for the center-left Democratic Party, the conservatives' biggest challenger, accused Berlusconi's party leaders of "delaying" tactics on the budget bill to try to gain "just a few days" more of time to prepare for the campaign.
Opinion polls show Berlusconi's popularity with voters sagging.
But the ex-premier claimed on the talk show that with his frequent appearances of late, after a year much on the political sidelines, that he has gained in popularity and that in an election he could head a ticket snagging as much as 40 percent of the vote. Some polls have given the center-left Democratic Party as much as 30 percent.
When asked on TV if Italians aren't tired of him, Berlusconi replied, with an air of confidence, that "Italians will show with their vote"' if they are.
Some prominent leaders in Berlusconi's party broke with his decision to withdraw support for Monti's government earlier this month and said they would push for Monti to be premier again.
Berlusconi is currently on trial in Milan on charges he paid for sex with an underage woman and used his office when premier to try to cover it up. He denies the charges. The Italian politician has faced a host of legal woes over the past two decades. In October he was convicted of tax fraud and is appealing his sentence.
He has depicted himself as the victim of prosecutors he contends sympathize with the left.
Berlusconi raised eyebrows during his last stretch as premier by hosting "bunga bunga" evenings -- supposedly racy parties featuring many young women -- at his private residences. In an apparent bid at a more respectable image, the 76-year-old Berlusconi recently revealed that he now has a fiancDee, an Italian woman 48 years his junior.
Berlusconi's wife a few years ago announced she was seeking divorce, citing his weakness for young women. They are now separated.
Asked on the talk show Tuesday night how things were going with his new girlfriend, Berlusconi quipped: "Are you jealous?" Then he added that she is a "stimulus" for commitment to work for the country.