Beloved Coach Deported Back to Mexico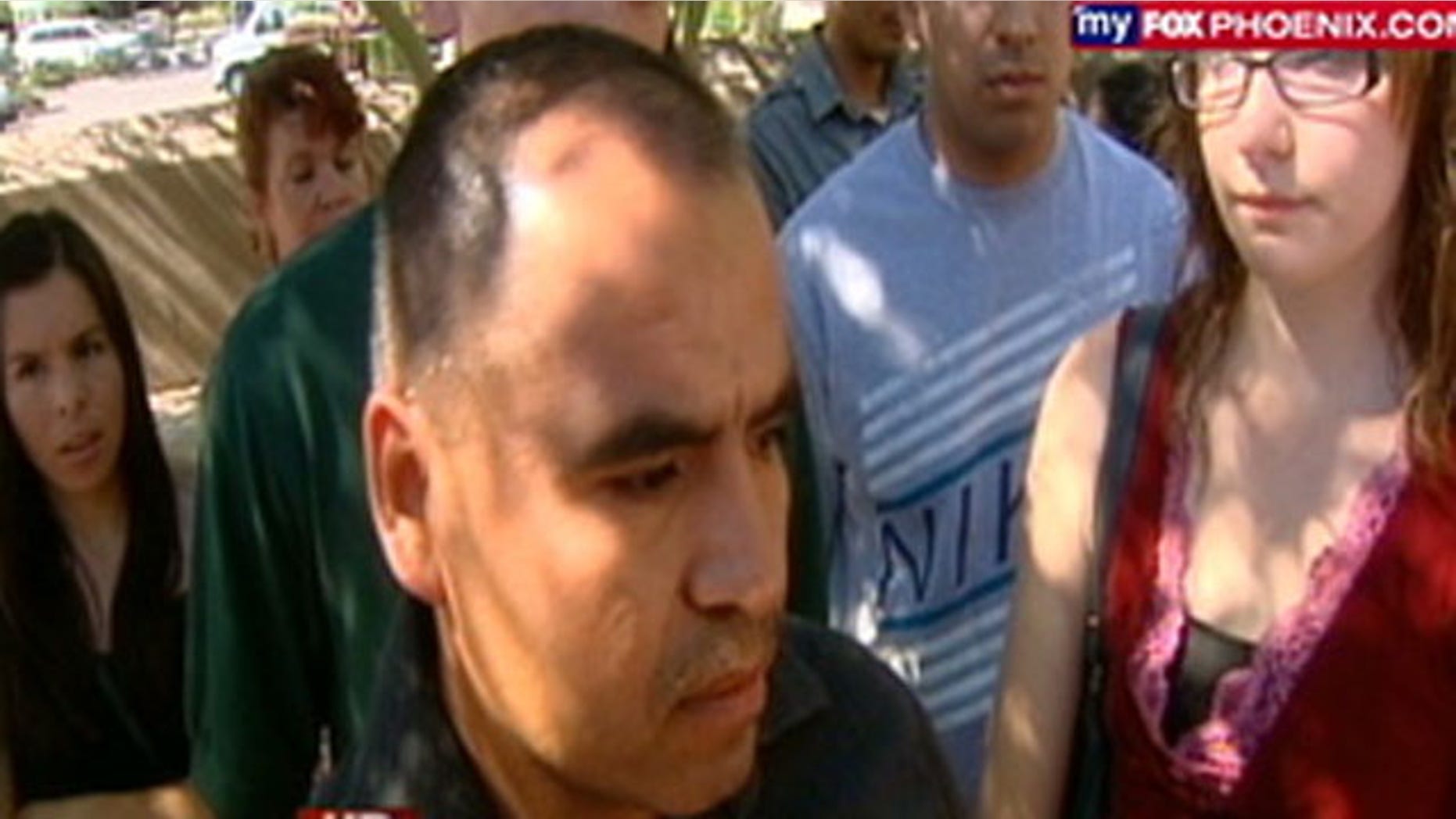 He won two state championships and turned around countless young lives as a volunteer cross country coach at Alhambra High School.
But winning fame as an inspirational role model was not enough for Miguel Aparicio. Monday, the 37-year-old man was deported back to Mexico after a long legal battle.
Aparicio was brought to the United States by his family when he was 15. He lived with his 86-year-old grandmother, who is a legal American resident.
Then, two years ago Aparicio got stopped for a minor traffic offense in Casa Grande. His name came up: undocumented.
Monday, an immigration judge rejected his last appeal.
There were long, quiet sobs, and students standing in stunned silence. The news hit his supporters like a kick in the stomach.
"Many of the kids he helped could have been in gangs. Through cross-country he gave them a family, gave all of us a family. It just feels like they are taking away one of our family members," said Daniel Pina.
Monday, Miguel Aparicio was ready outside the U.S. Immigration Office.
"If I have to go back there is nothing I can do. I will just have to go back," he told Fox 10.
He walked into the ICE office this morning, knowing there was a chance he would be deported immediately. Or, allowed to stay temporarily and wait for a written decision, or, the judge could allow him to stay on what his attorney calls humanitarian grounds.
"He has been here many years here, community involvement for many years, and takes care of his grandmother," said immigration attorney Jose Penalosa.
Miguel entered a holding cell, waiting for the judge's ruling. Early Monday afternoon word came: get on the immigration bus and get off in Nogales. Miguel Aparicio's American dream is over.
Aparicio got on the bus with $20 in his pocket. He was taking care of his ailing grandmother in the valley. It's unclear who will take care of her, or what Aparicio will do in Mexico. He hasn't been there for 22 years.
For more stories from KSAZ in Arizona go to myfoxphoenix.com
Follow us on twitter.com/foxnewslatino
Like us at facebook.com/foxnewslatino