Belgian police isolate, guard suspicious man in Brussels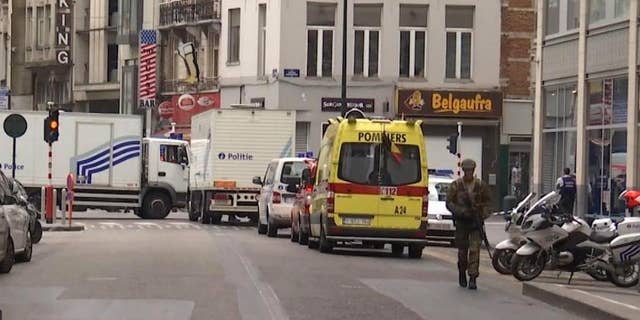 NEWYou can now listen to Fox News articles!
BRUSSELS – Belgian police have isolated and are guarding a suspicious man in a heavy coat with wires hanging out because of fears that he might pose a danger in the center of Brussels.
Several hours after police were alerted to the man, he was still being kept under armed police guard near a library adjacent to Royal Monnaie Opera. The demining squad was close by in case an intervention was necessary.
Belgium has been living under the second-highest terror threat level since November. Brussels, the capital, was hit by twin extremist attacks on March 22 that killed 32 victims.
Due to the Bastille Day attack in Nice that left 84 people dead last week, security in Brussels was already increased for Thursday's independence day celebrations.