Austrian poacher 'shot himself'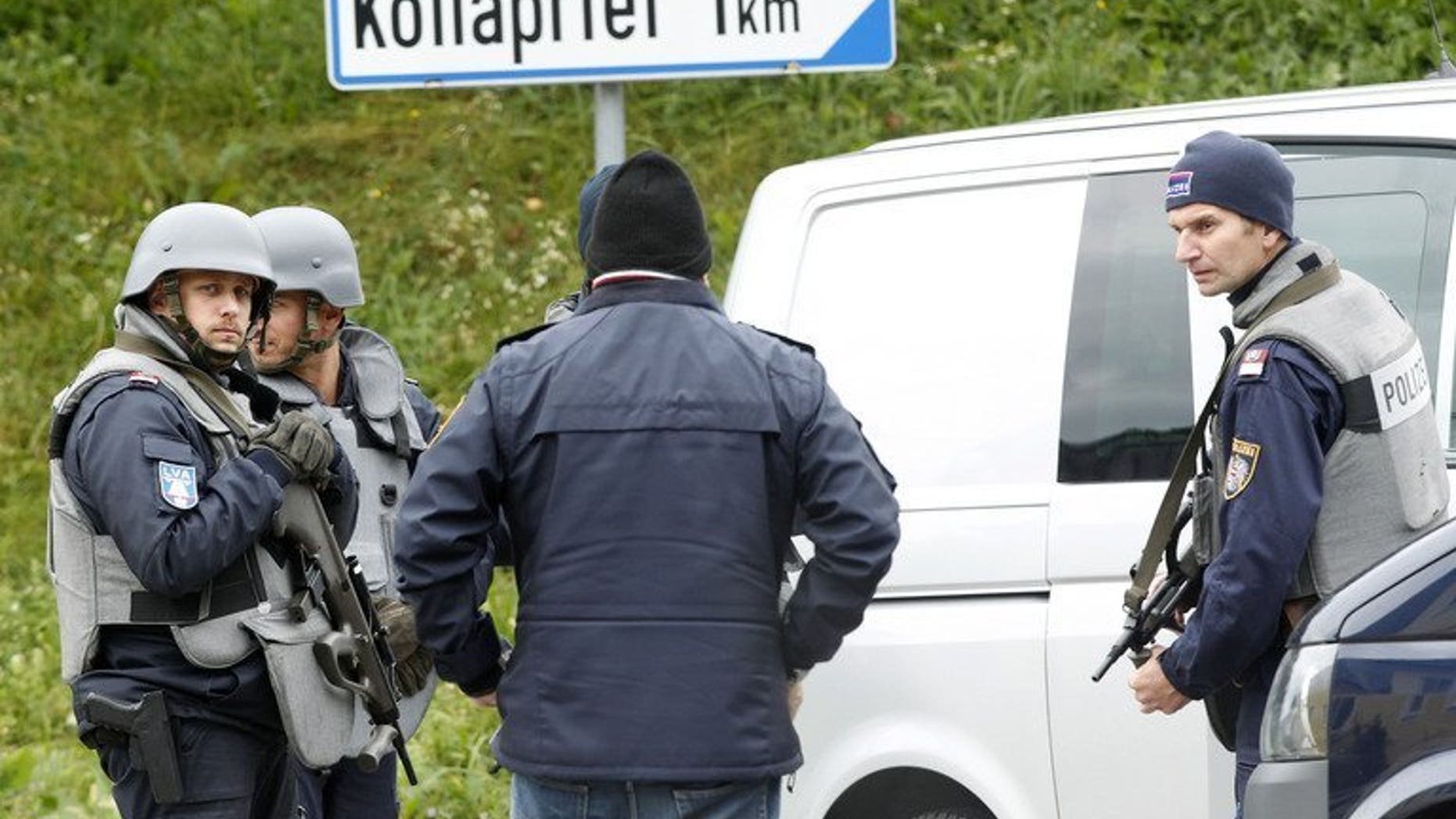 VIENNA (AFP) – An Austrian poacher who killed three policemen and a paramedic most likely died after shooting himself in the head, public prosecutors said Wednesday.
"We believe it was suicide," said chief public prosecutor Michaela Schnell.
What is assumed to be the charred corpse of Alois Huber was found by police late on Tuesday after armed police raided his farmhouse, but the cause of death had not been confirmed.
An autopsy was still being carried out to confirm whether the remains really were of Huber, 55, with final DNA results not expected for several days, Schnell said.
Prosecutors were also examining the cache of weapons found at Huber's property near Melk, 90 kilometres (55 miles) west of Vienna, "since it is suspected that not all were legally owned," she added.
Walter Weninger, deputy commander of Austria's armed "Cobra" police unit, told ORF public television earlier that a "comprehensive arsenal" of more than 100 weapons had been recovered.
Huber's rampage began just after midnight on Tuesday when he drove through a roadblock set up to catch poachers and shot dead a policeman and later a paramedic providing treatment.
Two hours on he shot dead a second policeman and kidnapped a third, stealing their patrol car and driving some 60 kilometres to his farm.
Police and armed marksmen then surrounded his house before storming it late in the evening. They also recovered the dead body of the kidnapped policeman in the stolen police car.
"I shot three policemen. They shot me in the stomach too, but that doesn't matter now ... I have already shot Burgi (his dog) and they're not going to get me," Huber was quoted by newspapers as telling a friend by phone before he died.