Australian police make counterterror raids in Melbourne a week after terror suspect was shot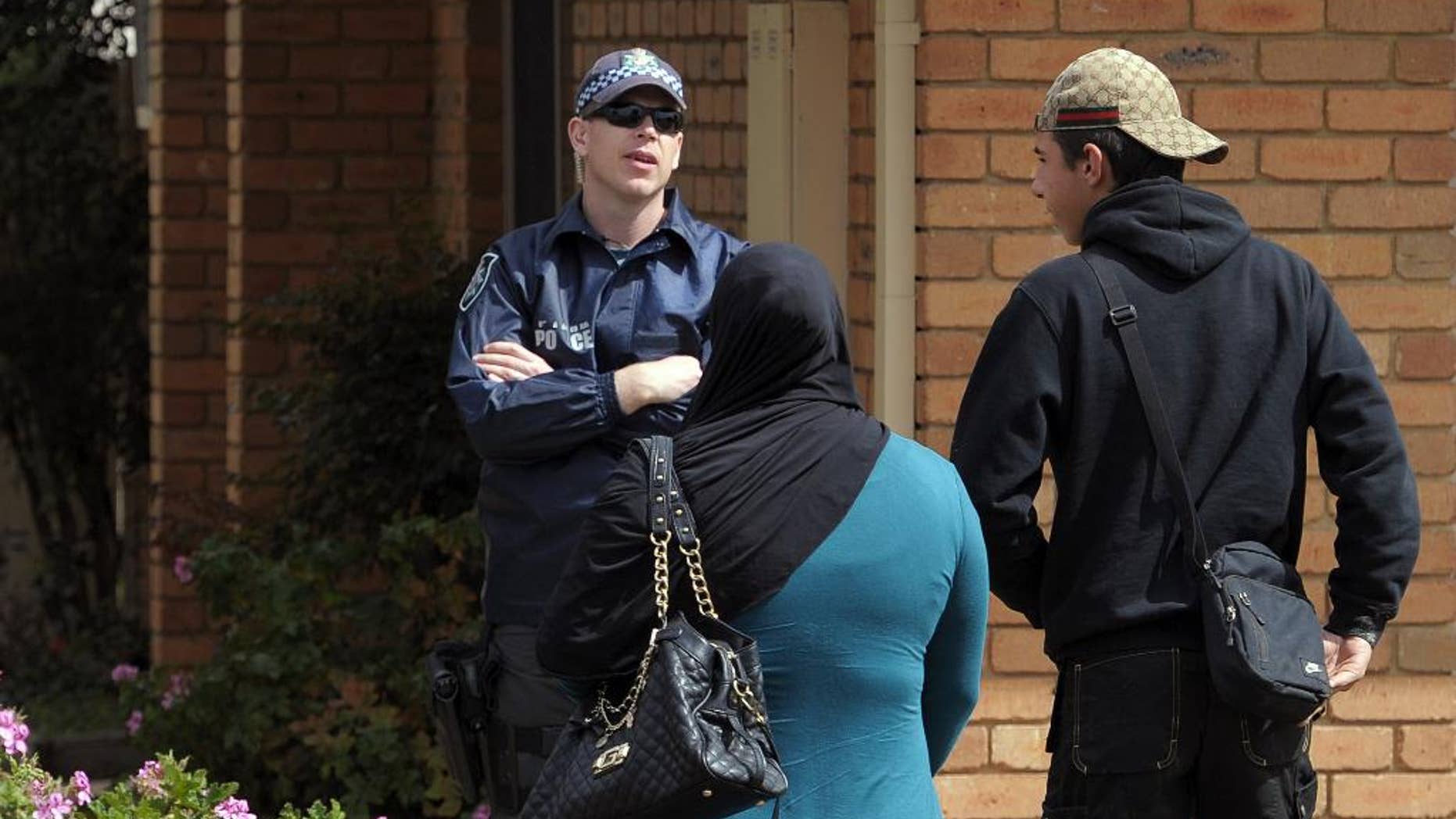 MELBOURNE, Australia – Counterterrorism police have raided homes in the Australian city of Melbourne where a suspected terrorist was shot dead last week.
Australian Federal Police said in a statement that a joint state and federal police operation has executed search warrants early Tuesday in the Melbourne suburbs of Seabrook, Kealba, Meadow Heights, Broadmeadows and Flemington. Australian Broadcasting Corp. reported a man had been taken into custody.
Police said the raids were not a response to a threat to public safety or related to last week's shooting.
An 18-year-old man was killed last Tuesday after he stabbed two police officers during a meeting outside a Melbourne police station. Both officers are recovering.
The raids come after police detained 16 people in counterterrorism raids in Sydney two weeks ago.