Australian leader supports detained TV crew linked to kidnapping attempt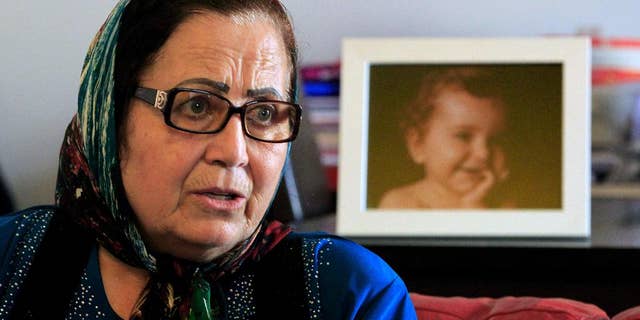 Australia respects Lebanon's right to prosecute an Australian television crew facing charges after being caught up in a mother's bungled child-snatching attempt in Lebanon, Australia's prime minister said Wednesday.
An Australian mother, a four-member TV crew from Nine Network, two British agents from the Britain-based Child Abduction Recovery International company, known as CARI, and two Lebanese men have been in police custody since two Lebanese-Australian siblings aged 4 and 6 were snatched from a Beirut bus stop last week in a bid to smuggle them out of the country.
Prosecutor Claude Karam on Tuesday charged the nine with kidnapping and referred them to an investigative judge who will decide whether they will be referred to court for trial, the state-run National News Agency reported.
Prime Minister Malcolm Turnbull said Wednesday that Australia's foreign minister had raised the case with her Lebanese counterpart and Australia's ambassador in Beirut was personally overseeing consular efforts to support the TV crew.
"We are providing them with every support, but of course we respect the Lebanese legal system and their right to investigate and take proceedings if they feel offenses have been committed," Turnbull told reporters.
Turnbull declined to say whether he thought the TV crew was foolish to get involved in a child custody dispute in Lebanon.
"I won't make any comment on the case, but I just make the observation that wherever you are in the world, you have to be very clear about recognizing that you must comply with the local laws," Turnbull told Perth Radio 6PR.
"Where children are involved in a foreign jurisdiction such as Lebanon, it is the local courts -- not the Australian government and much less private citizens -- who make decisions about child custody," he added.
The Australian mother said the children's Lebanese father took them from their home in Brisbane city to Beirut on a holiday last year and never returned.
The network said its crew was in Beirut to film and interview the mother after she was reunited with her children.
The network will not say whether it paid CARI to snatch the children and smuggle them out of Lebanon by boat.