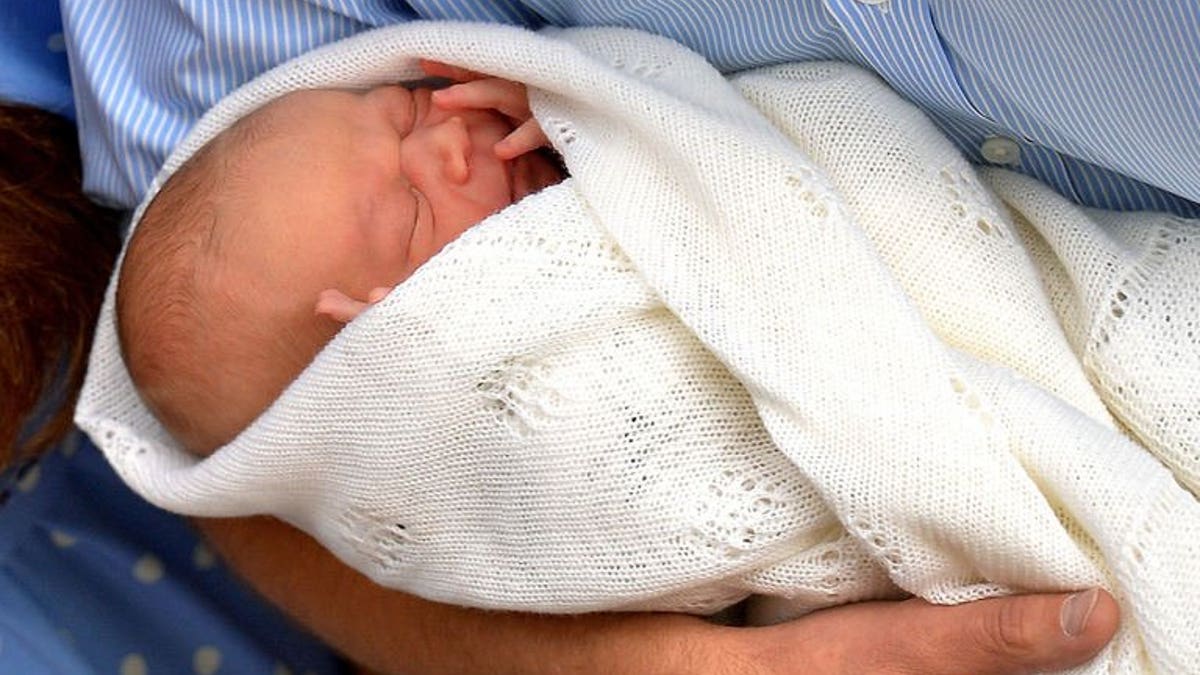 SYDNEY, New South Wales (AFP) – Australia's tropical Northern Territory presented an unusual gift to Britain's new royal baby, Prince George, on Thursday -- a crocodile hatched on the day his conception was announced.
The tiny reptile, named George after its recipient, was unveiled by Adam Giles, chief minister of the outback province, who described it as a "unique gift".
"(Its) egg was hatched on December the 3rd, the same day that Kate and William announced to the world that they were expecting a child," Giles told reporters.
The gift is in keeping with tradition. George's parents Prince William and his wife Kate were presented with a pair of crocodiles by Darwin, the territory's capital, to mark their engagement. Giles said the crocodiles were still on display locally "for all the world to see".
Giles said he hoped the gift would lure the prince and his parents to northern Australia for a visit.
The government has established a George the Royal Croc Facebook page so the prince can follow his activities from afar, and Giles said each year a card would be sent to the young royal updating him on his namesake's progress.
When the crocodile turns 18, Giles said George would be "encouraged to see whether or not he might be able to take him back home to his country".
"We know that Prince George and the royal couple will be receiving many gifts of congratulations from all around the world -- this is something unique to the Northern Territory," he said.
Third in line to the British throne, Prince George was born in London on Tuesday, triggering global fanfare including in Australia, where his great-grandmother Queen Elizabeth II is the head of state.
Prime Minister Kevin Rudd said earlier this week that Australia would send the prince a copy of the popular childrens' book Possum Magic plus a stuffed toy bilby, and said that funding for a research project into the tiny marsupial would be donated in his honour.