Artiz Parra named AP chief correspondent for Iberia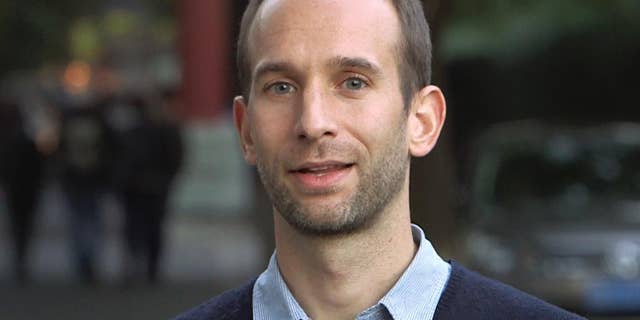 MEXICO CITY – Aritz Parra, a multi-format journalist based in Beijing, China, has been named The Associated Press' chief correspondent for Iberia.
In his new role, Parra will head a team of text journalists in Spain and Portugal, and be the cooperative's chief Spanish-language correspondent in Europe. He will report to AP's news director for Southern Europe, as well as all-format leaders in Mexico City, headquarters of AP's Spanish-language service. The appointment was announced Friday by Paul Haven and Caro Kriel, directors of news for Latin America and Europe, respectively.
"Spain has always been of intense interest and outsized importance to our clients in Latin America, whether it be politics, culture the economy or sports," said Haven. "Having an experienced, visually-minded reporter like Aritz to lead our text staff in Iberia is a huge plus for our Spanish-language service, and our wider coverage of the region."
Parra, a native of Pamplona, Spain, has been working in China since 2005. As correspondent for the Spanish daily El Mundo, he covered stories such as the Sichuan earthquake, the Beijing Olympics, violent ethnic tension in Xinjiang and the North Korean nuclear crisis.
Since 2012, Parra has headed AP's video department in Beijing, leading coverage of natural disasters, political and economic summits, the resurgence of territorial disputes in Asia, corruption scandals, the Communist Party's grip on Tibet, the emergence of grassroots environmental movements and human rights.
His first stint as a journalist was in Ecuador, where he produced investigations on corruption, and covered social and environmental issues for a national newspaper. After writing about the mass-murder of isolated indigenous people, he decided to spend one year in the country's Amazon region to work on a documentary on the plight of Ecuador's last such group.
Parra, 36, holds a degree in journalism from the University of Navarra, and also studied broadcasting and photojournalism at the University of Missouri, in Columbia. He is fluent in English, Mandarin, Spanish and Basque and has a strong interest in the evolving forms of storytelling in the digital era.