Arsenal reveal rise in turnover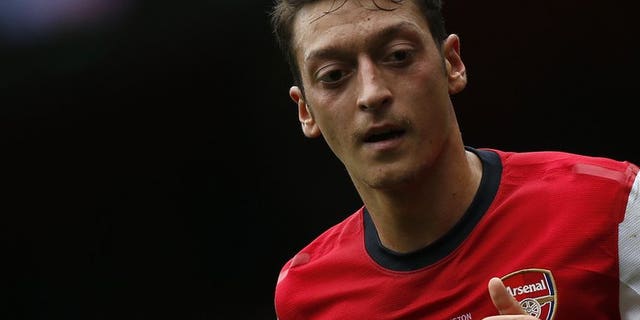 LONDON (AFP) – Arsenal on Monday reported a rise in turnover to ??242.8 million ($389 million, 288 million euros) as the Gunners claimed their improved finances was a significant factor in the club record signing of Mesut Ozil.
Despite reduced profits due to a drop in income from player sales and an increase in players' wages, Arsenal saw overall turnover rise in the year ending May 31 2013 from ??235.3 million the previous year.
Commercial and retail revenue rose 20 percent to ??62 million, boosted by the new sponsorship deal with Emirates airline, and Arsenal chief executive Ivan Gazidis said the club's strong financial position meant they are now able to compete for the likes of Germany playmaker Ozil, who cost ??42.5 million to lure from Real Madrid.
"The signing of Ozil for a club record fee is a significant step for us," Gazidis said in the annual accounts.
"This signing was a direct result of all the hard work we have put in over recent years to build the commercial capability of the club to deliver the consistent revenues and financial strength required to compete for the world's best players.
"That said, we will continue to stand by our principles in terms of nurturing young talent. That has been very evident with our extensions to the contracts of key young players over the last year and the emergence of teenagers Serge Gnabry and Gedion Zelalem into the first team squad.
"This is a key component of what we stand for at Arsenal Football Club and that will continue to be the case."
Arsenal's profits before tax dropped to ??6.7 million from ??36.6 million the previous year due to salary increases and less income from player sales, with Ozil's transfer fee not included in the latest accounts.
Wages were up to ??155 million from ??143 million as Arsenal maintained pace with the highest payers in the Premier League.
Arsenal still have the highest cash reserves of any club in the Premier League, totalling ??119.7 million, with a further ??35 million held back as debt service reserves.