Arizona Sheriff Arpaio to Use Undocumented Immigrants in Chain Gang at All Star Game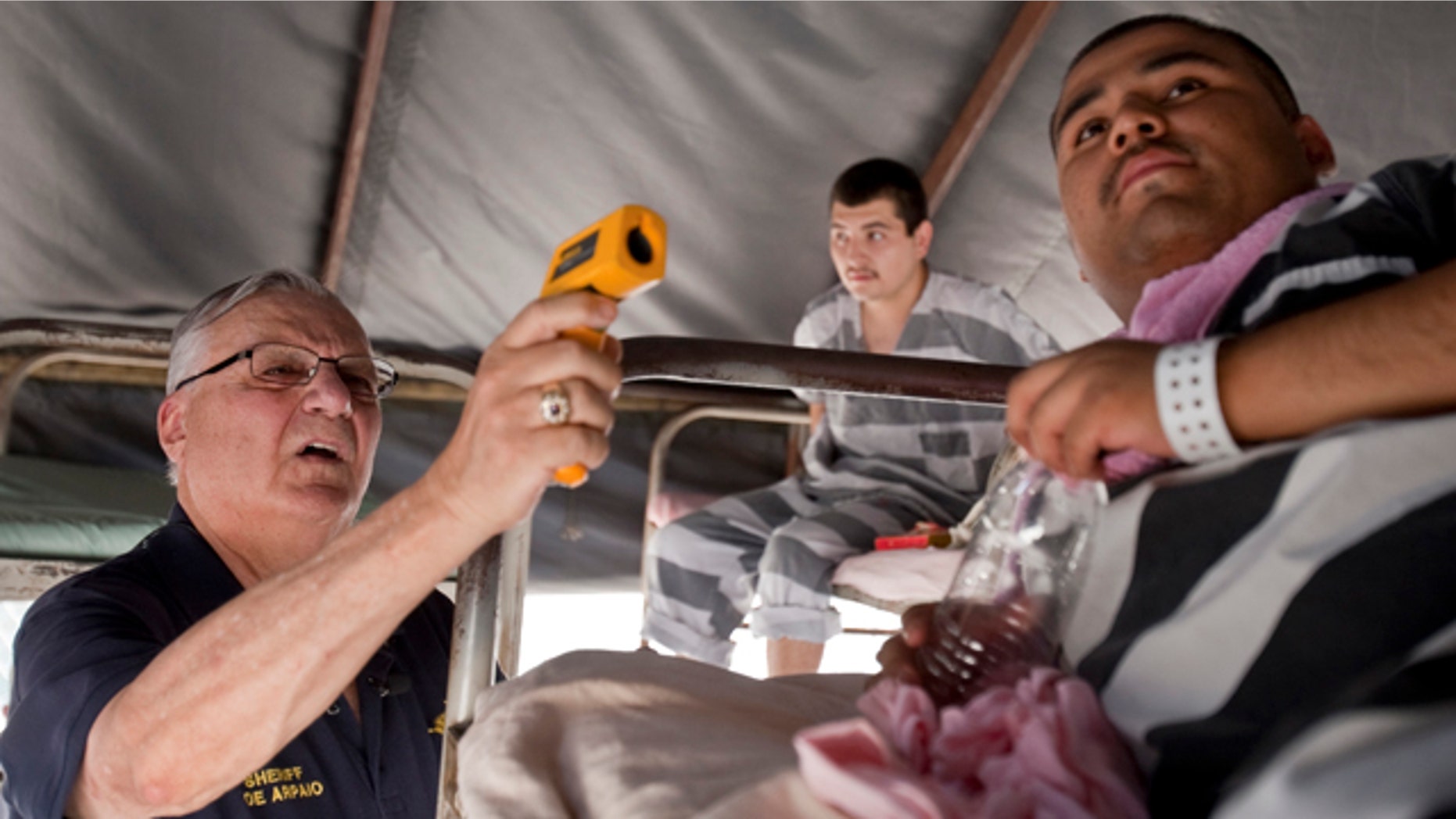 The self-proclaimed toughest sheriff in America, Arizona's Joe Arpaio, is making an appearance at the Major League Baseball All-Star Game with a group of undocumented immigrants at hand.
The Arizona Republic reports, Arpaio will assemble a chain gang made of a group of undocumented immigrants, specifically convicted of DUI's, in conjunction with other DUI offenders in an effort to warn fans about the consequences of drinking and driving.
All of the inmates will be chained together and decked out in their striped jail uniforms.
Arpaio says it's his way of sending a message about the perils of drunken driving.
The sheriff has sent similar messages before, placing DUI chain gangs along Glendale Avenue during the last Super Bowl.
Arpaio is also known for putting inmates in tents and pink underwear and for banning coffee and R-rated movies from his jail.
"You think I put the chain gang in the desert where no one could see them? I've never done that," Arpaio told the Republic.
Based on reporting by the Associated Press.
Follow us on twitter.com/foxnewslatino
Like us at facebook.com/foxnewslatino