Arias lawyers file motion to dismiss charges alleging porn was wrongfully deleted from boyfriend's computer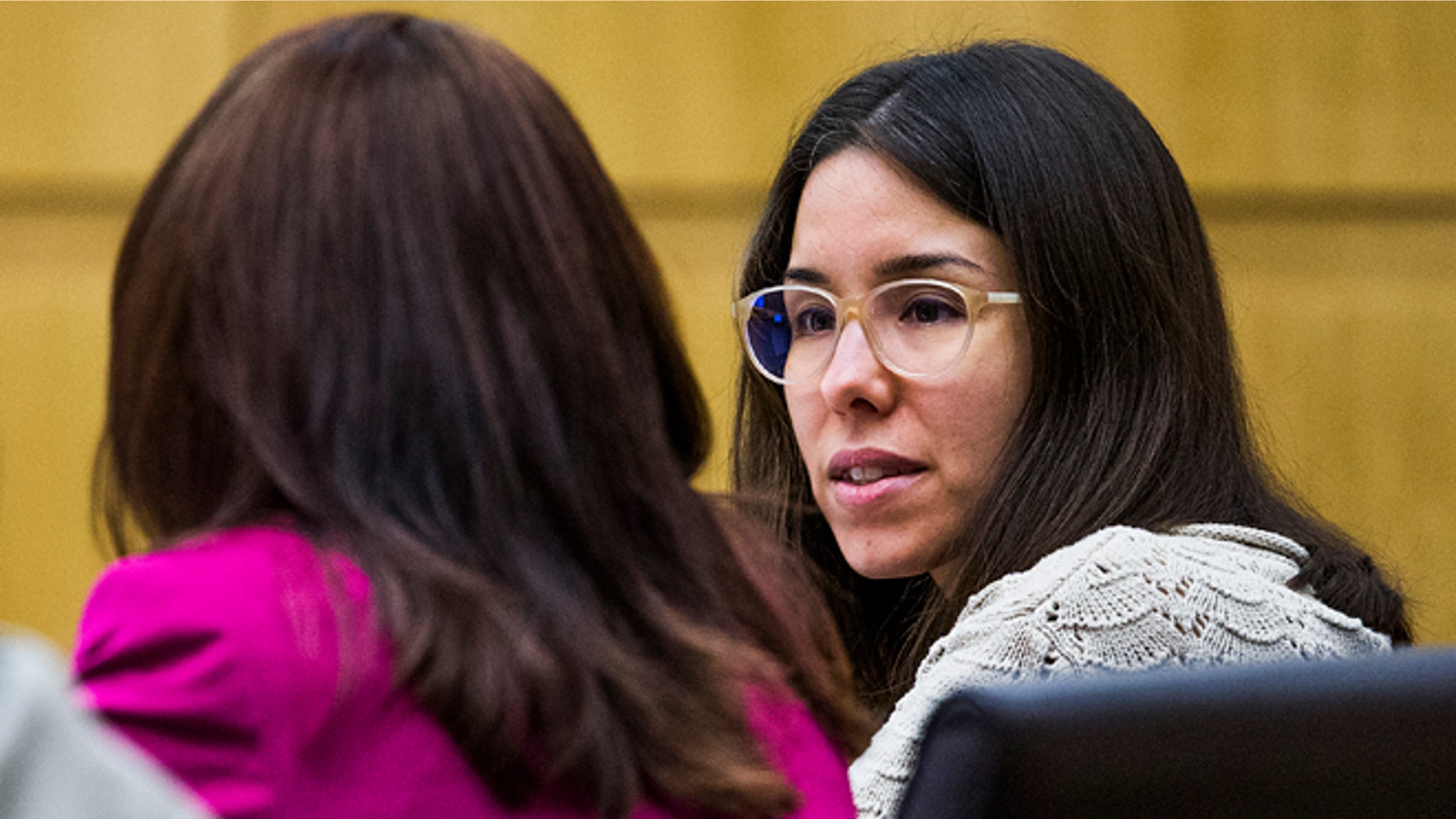 Attorneys for convicted murderer Jodi Arias have filed a motion to dismiss all charges against her, alleging prosecutorial misconduct.
The motion filed late Monday alleges a computer forensic expert hired by the defense discovered that thousands of files were deleted from the computer of Arias' ex-boyfriend, Travis Alexander, while it was in police custody.
The Arizona Republic reports that most of the files were pornographic.
Detective Steve Berry, a spokesman for the Mesa Police Department, told the Republic, "Those are issues that will certainly be brought up in the court case, and those are issues that will have to be decided by the judicial system."
Arias was convicted last year of killing Alexander at his suburban Phoenix home, but jurors deadlocked on her punishment.
New proceedings with a new jury are underway to determine if she'll be sentenced to life in prison or death.
Mesa police personnel testified previously that there was no pornography on Alexander's computer, and prosecutors disputed Arias' testimony that she had walked in on Alexander, 30, viewing pornography, and he apologized for it.
The prosecutor in the trial, Juan Martinez, painted the victim as being a devout Mormon and Arias as a sexual predator, a view that the defense team attempted to contradict by saying that she interrupted him masturbating to pornographic pictures of young boys.
Copies of letters Arias claimed Alexander had written to her apologizing for the incident could not be authenticated by forensics experts during the trial. Martinez suggested they were forgeries.
Before the 2013 trial,  the same computer was analyzed by another expert hired by the defense and no deleted files were found.
According to the new motion, the Republic reported, defense analysis showed that thousands of files from pornography sites had been deleted on June 19, 2009, a time when the computer was in police custody.
Based on reporting by the Associated Press.
Follow us on twitter.com/foxnewslatino
Like us at facebook.com/foxnewslatino