Argentina: Macri alliance bolstered by election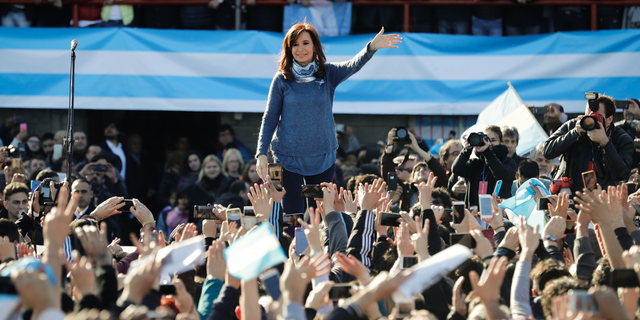 BUENOS AIRES, Argentina – The surprising success of Argentine President Mauricio Macri's political coalition in key provinces in a primary election strengthens its position in October's midterm legislative vote.
Argentina's stocks and currency were bolstered by the results from Sunday's primary, largely because investors fear a return of populist ex-President Cristina Fernandez who had been widely expected to beat Macri's candidate.
But Esteban Bullrich got 34.19 percent of votes compared to Fernandez's 34.11 percent with nearly all polling stations counted in Buenos Aires province, where 40 percent of Argentines live.
The technical tie was seen a major win for Macri's business-friendly "Cambiamos" coalition. Fernandez claims to have won the election.
Sunday's vote was to determine the candidates in October's legislative elections and was seen as a measure of the popularity of Fernandez and Macri.