Archbishop prays for 'peaceful, perfect end' for Mandela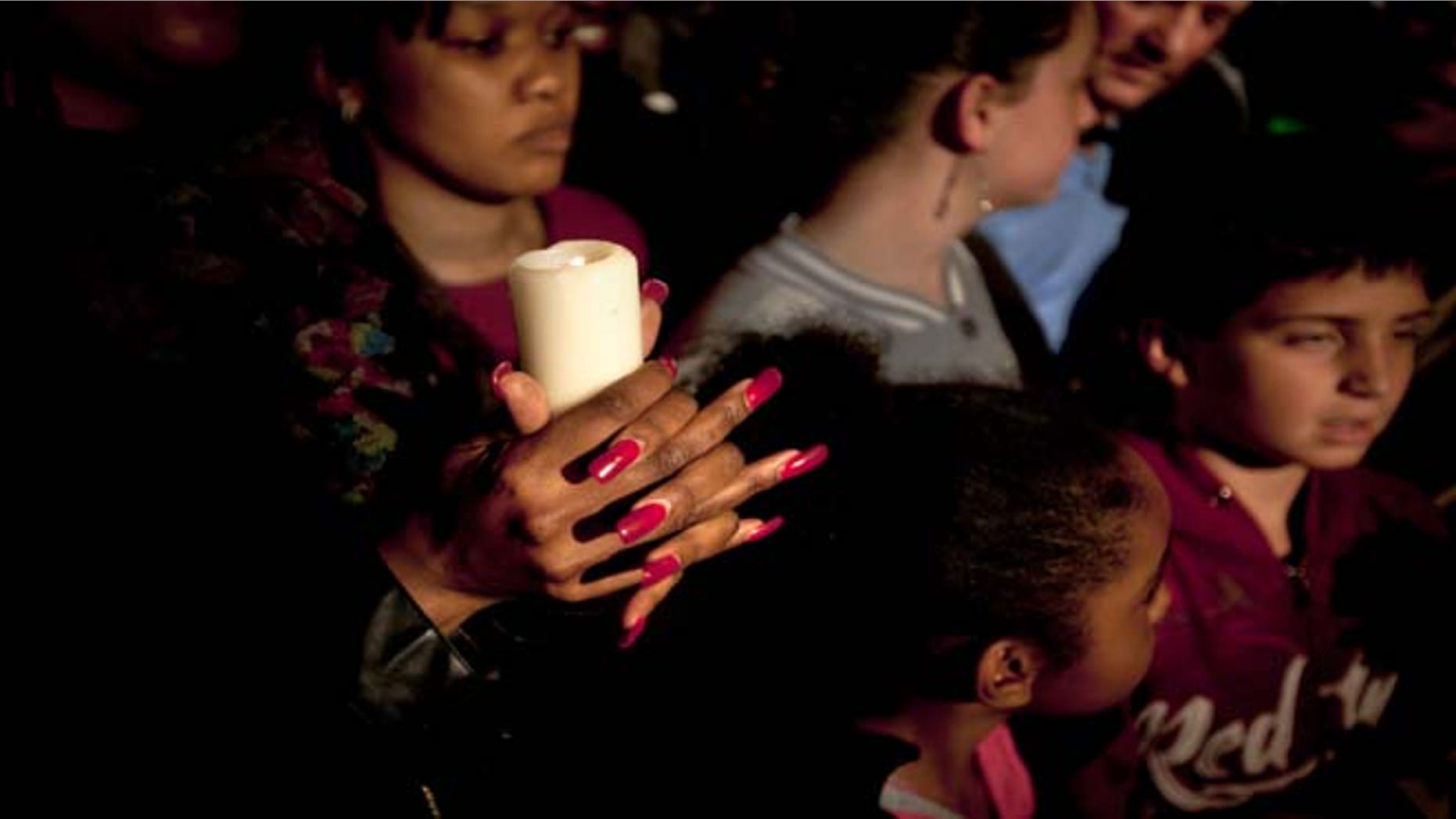 A South African archbishop who visited Nelson Mandela in a hospital has offered a prayer in which he wishes for a "peaceful, perfect, end" for the former president and anti-apartheid leader.
Thabo Makgoba, the Anglican archbishop of Cape Town, posted the prayer on Facebook and on his blog on Tuesday night after visiting the 94-year-old Mandela, who is critically ill.
In the prayer, Makgoba asks for courage to be granted to Mandela's wife, Graca Machel, and others who love him "at this hard time of watching and waiting. Fill them with your holy courage and the gift of trusting faith, and take away their fears so that they may dare to face their grief and bring it to your presence. May they know the truth of your promise that 'blessed are those who mourn, for they shall be comforted.'"
The prayer later says: "Grant him, we pray, a quiet night and a peaceful, perfect, end."
He also appeals for divine guidance for the doctors treating Mandela, who was taken to a hospital in Pretoria on June 8 with what the South African government described as a lung infection.
The sense of anticipation and foreboding about Mandela's fate has grown since late Sunday, when the government declared that the condition of Mandela had deteriorated.
A tide of emotional tributes has built on social media and in hand-written messages and flowers laid outside the hospital and Mandela's home. On Wednesday, about 20 children from a day care center posted a hand-made card outside the hospital and recited a poem.
"Hold on, old man," was one of the lines in the Zulu poem, according to the South African Press Association.
In recent days, international leaders, celebrities, athletes and others have praised Mandela, not just as the man who steered South Africa through its tense transition from white racist rule to democracy two decades ago, but as a universal symbol of sacrifice and reconciliation.
In South Africa's Eastern Cape province, where Mandela grew up, a traditional leader said the time was near for Mandela, who is also known by his clan name, Madiba.
"I am of the view that if Madiba is no longer enjoying life, and is on life support systems, and is not appreciating what is happening around him, I think the good Lord should take the decision to put him out of his suffering," said the tribal chief, Phathekile Holomisa.
"I did speak to two of his family members, and of course, they are in a lot of pain, and wish that a miracle might happen, that he recovers again, and he becomes his old self again," he said. "But at the same time they are aware there is a limit what miracles you can have."
Mandela, whose 95th birthday is on July 18, served a single five-year term as president and afterward focused on charitable causes, but he withdrew from public life years ago and became increasingly frail in recent years. He last made a public appearance in 2010 at the World Cup soccer tournament, which was hosted by South Africa. At that time, he did not speak to the crowd and was bundled against the cold in a stadium full of fans.
On April 29, state television broadcast footage of a visit by President Jacob Zuma and other leaders of the ruling party, the African National Congress, to Mandela's home. Zuma said at the time that Mandela was in good shape, but the footage — the first public images of Mandela in nearly a year — showed him silent and unresponsive, even when Zuma tried to hold his hand.
Before the weekend announcement that Mandela was in critical condition, the South African government, former leader Thabo Mbeki and at least two members of Mandela's family had said his health was improving. The divergence between such upbeat reports and what appears to be a more dire reality has contributed to a sense of uncertainty, even as the government says the privacy of Mandela and his family must be respected.
"Let's accept instead of crying," said Lucas Aedwaba, a security officer in Pretoria who described Mandela as a hero. "Let's celebrate that the old man lived and left his legacy."
The Associated Press contributed to this report.