Anti-Islam activists stage protest atop Berlin monument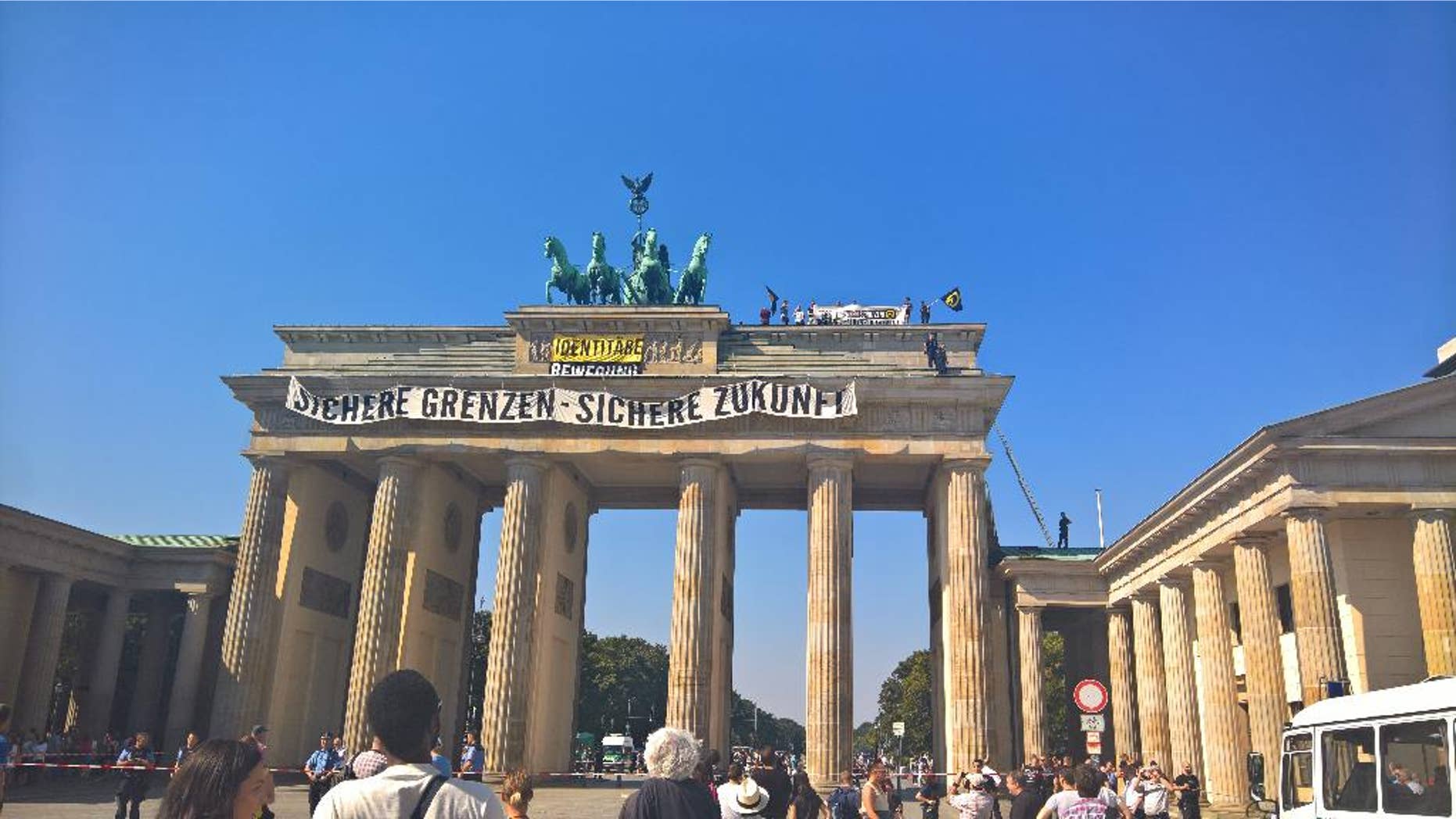 BERLIN – Anti-Islam activists have staged an hour-long demonstration atop Berlin's Brandenburg Gate.
The protesters unfurled a banner calling for "secure borders" in Germany as crowds of tourists milled around the iconic monument Saturday.
Police said 15 people were briefly detained over the protest and are likely to face charges of trespassing, harassment and breaching laws on public assembly.
Berlin police spokeswoman Patricia Braemer said the protesters belonged to the Identitarian Movement.
Germany's domestic intelligence agency earlier this month said it was putting the far-right group under observation because it aims to subvert democracy.
Leaflets scattered by supporters of the group claimed the government is trying to replace Germany's population with Muslim immigrants.
Germany has seen an unprecedented influx of asylum-seekers, many from Syria, Iraq and Afghanistan, over the past year.