Anand retains title over Gelfand in tiebreak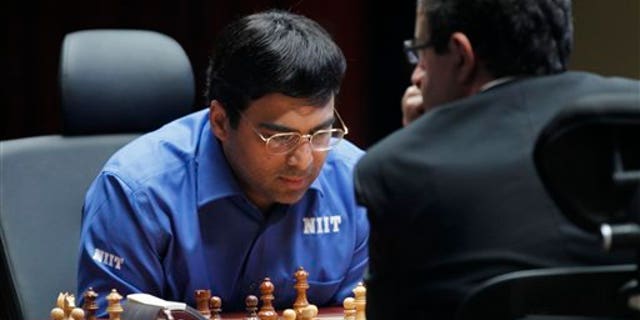 MOSCOW – World chess champion Viswanathan Anand of India has retained his title, beating Israeli challenger Boris Gelfand 2.5-1.5 in a rapid tiebreaker round of four games.
Tied at 6-6 after 12 regular games, the two played four rapid games with a shortened time limit of 25 minutes per player on Wednesday.
The first game was won by Anand, then they drew the next three.
Hundreds of chess fans watched in a hall at the State Tretyakov Gallery, one of Russia's finest museums.
The winner takes home $1.5 million, while the loser is awarded $1 million.
Anand last successfully defended his title in 2010 against Bulgarian challenger Veselin Topalov.