American imprisoned in Iran pens suicide note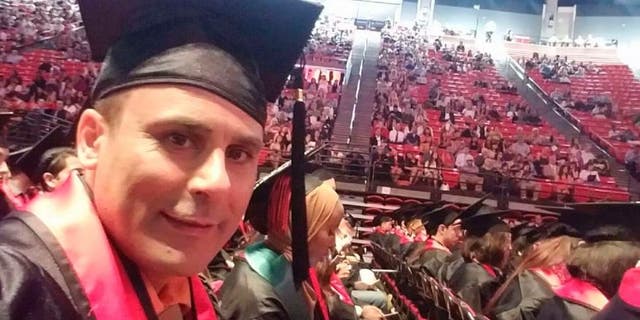 NEWYou can now listen to Fox News articles!
The family of an American man imprisoned in Iran has expressed serious concern for his well-being after he penned a suicide note.
CLICK TO SEE THE NOTE ON FOREIGNDESKNEWS.COM
Robin Shahini, 46, a dual Iranian-American citizen and resident of San Diego for the past 16 years, was sentenced in October to 18 years in prison for "collaborating with a hostile government," referring to the United States.
NETANYAHU HOPES TO WORK WITH TRUMP TO UNDO IRAN NUCLEAR DEAL
His sentence also included a blasphemy charge for "insulting the revered" on a Facebook page, according to the official sentence handed to Shahini.
His trial lasted just three hours, his family said.
In an emotionally charged letter to his girlfriend, that was shared with The Foreign Desk, Shahini wrote, "The situation that I am in is ridiculous and my brain cannot cope with this situation. Most of the time thinking to end my life to become free."