Alleged Mexican Mafia capo charged in slaying of Texas police officer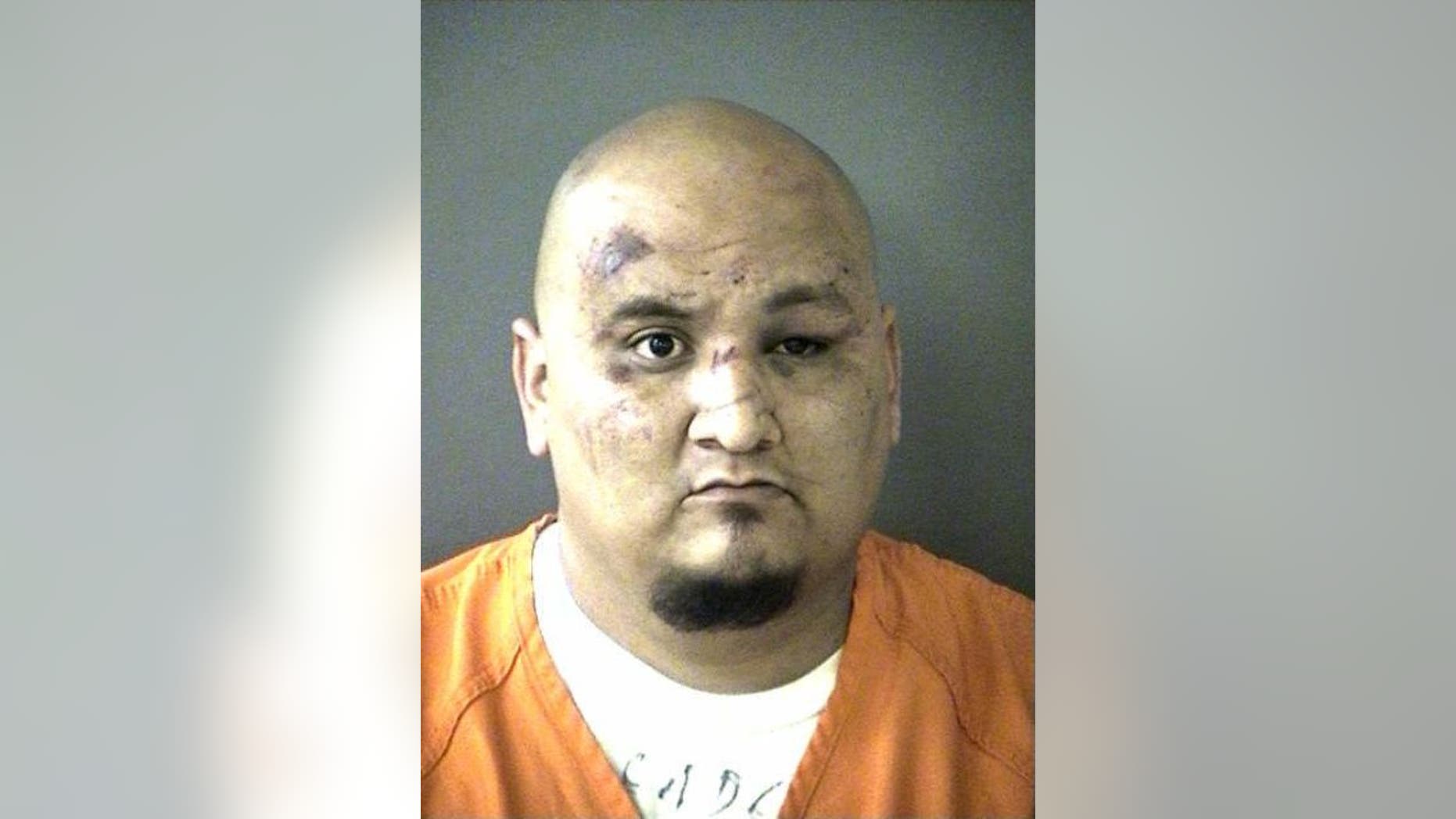 An alleged hit man for the Texas Mexican Mafia has been charged in connection to the slaying of a Texas police officer.
A federal indictment against 36-year-old Ruben "Menace" Reyes alleges he was involved in the 2014 killing of Balcones Heights Officer Julian Pesina, who was gunned down outside of a tattoo shop he co-owned.
While Reyes has already admitted his involvement in 16 killings – and he is suspected by federal authorities of being involved in at least 35 and holding the rank of "lieutenant of lieutenants" in the gang – it wasn't until his indictment this week that he was tied to the police officer's slaying.
Three other alleged members of the Mexican Mafia - Jerry "Spook" Idrogo, 34; Alfredo "Freddy Low" Cardona, 36; and Jesse "Jay" Santibanez, 26 – were also charged connection to Pesina's death.
Pesina was shot to death outside of his tattoo shop on May 4, 2014 as he was allegedly delivering a payment for a street tax imposed by the Mexican Mafia. Before his death, the FBI suspected that Pesina was involved in drug dealing and secretly recorded him with a pole-mounted video camera.
Investigators said Pesina was killed after members of the Texas Mexican Mafia learned through Facebook that the man selling drugs for them was a cop.
If convicted, the four purported gang members face life in prison. The Justice Department has not issued a determination on whether federal prosecutors should pursue the death penalty for any of those charged in Pesina's killings.
Reyes was taken into custody after he showed up at the San Antonio Police Department in November 2014 with a bullet wound from a purported hit ordered by imprisoned gang leaders. He subsequently confessed to several gangland slayings and led authorities to the bodies of gang bosses Mark Anthony "Lefty" Bernal, Carlos "Worm" Chapa and Johnny "Smiley" Solis.
The Mexican Mafia, which in Spanish is known as "La Eme" – the "M" – is a Mexican-American criminal organization that began in U.S. prisons.
Law enforcement officials report that the Texas Mexican Mafia is the most powerful gang within the California prison system. Government officials state that there are currently 155–300 official members of the Mexican Mafia with around 990 associates.