Albuquerque bilingual teachers face discrimination and harassment, group claims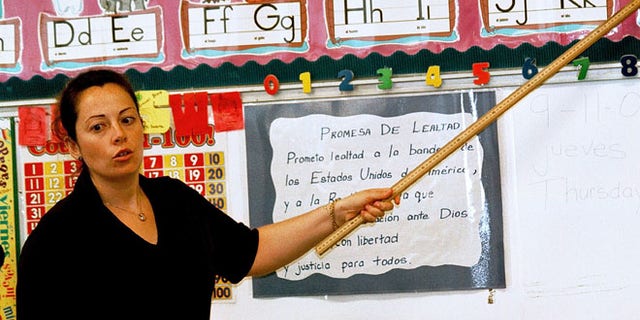 ALBUQUERQUE, N.M. (AP) – A Latino civil rights group says an Albuquerque middle school is mistreating its bilingual education teachers who face discrimination and harassment.
The New Mexico League of United Latin American Citizens said this week that former and current bilingual education teachers at Jimmy Carter Middle School have repeatedly complained about mistreatment. But LULAC state director Dennis Montoya says those complaints have been ignored.
Montoya says white principals have "harassed, belittled, and humiliated" former and current Hispanic teachers and the district fails to give teachers property material.
Montoya says LULAC has requested a meeting with district officials but have not gotten a response.
Albuquerque Public Schools spokeswoman Monica Armenta says Superintendent Raquel Reedy hopes to meet with LULAC in the immediate future to hear and address their concerns.