Afridi mistreated and in failing health, family says, after rare prison visit
Pakistani Dr. Shakil Afridi, imprisoned in Pakistan for helping the U.S. find Usama bin Laden, is in failing health and is being tortured by his captors, according to family members who were allowed a rare jailhouse visit to see him this week.
"He is kept in the smallest and dirtiest cell of the prison with no access to proper hygiene," said a statement by Afridi's sister, released through a family attorney, who requested her name not be published. "He is being mentally tortured, his hair has faded and he has no access to recite the Holy Quran or given rosary beads for his prayers."
Several of Afridi's family members – including his wife and brother, along with his sister – said they were permitted to see him for one hour on Tuesday afternoon, and claimed to have seen "torture marks on his body." The statement by the attorney - and Afridi cousin - Qamar Nadeem Afridi, also said the "hero" doctor is in a deeply concerning state of health.
"He in very poor condition, the jail superintendent tortures him mentally," Nadeem said. "I am also not allowed to visit him, even as his lawyer."
Afridi's sister said she feared authorities are concocting a plan "to kill" Afridi. And his wife, Imrana Ghafoor, said her ailing husband is not even given so much as a tube of toothpaste.
The doctor is currently being held in a High Security Prison (HSP) in Sahiwal, Punjab province. He was arrested soon after the 2011 raid on an Abbottabad compound that led to the death of bin Laden, after members of the Obama administration made details of the intelligence coup public – including the use of a local doctor to run a fake vaccination drive to determine the DNA of those living at the compound.
Nadeem said he attempted to meet with Afridi on Sept. 18, but was denied. He was last permitted to visit in August, soon after he was shifted from Peshawar Central Jail, following rampant rumors of a U.S. "plot" to break him out of jail.
Nadeem noted his family members continue to move locations every few months, out of concerns for their safety.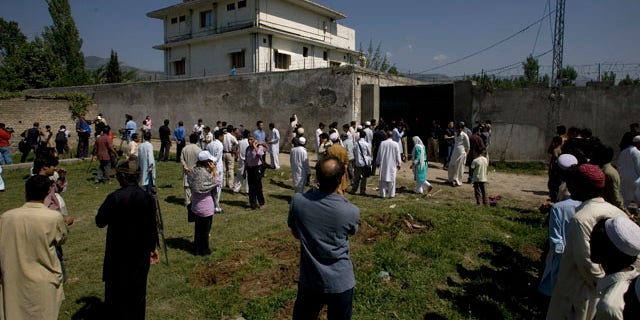 The Pakistani Ministry of Foreign Affairs and the HSP superintendent, Naveed Ashraf, did not immediately respond to a request for comment.
A U.S. State Department official told Fox News they have no specifc information about Afridi's heath or well-being. But the department has long issued statements calling for Afridi to be released from "unjust imprisonment." The department also said Pakistan has assured them he is "being treated humanely and is in good health."
VENEZUELAN OPPOSITION LEADER LAMENTS "GENOCIDE" IN HIS COUNTRY, REVEALS HIS ESCAPE FROM DETAINMENT
Afridi's latest petition hearing at a Federally Administered Tribal Areas (FATA) tribunal in Peshawar – his lawyer's last bid to have him released – was overturned for the 41st time in the past four years on Wednesday morning, and is adjourned until Dec. 4.
Pakistan's newly appointed Foreign Minster, Shah Mehmood Qureshi, told Fox News last week that "openings are always there" when it comes to discussing the Afridi dilemma. But he also said the matter is in the hands of the courts, rather than through diplomatic and political means.
"We expect you to respect our legal process, as respect yours," he said.
YEMEN'S WAR ON BODY PARTS SPARKS COTTAGE INDUSTRY IN PROSTHETIC LIMBS
Despite the public perception that Afridi is behind bars for treason, he is in fact serving out a 23-year sentence under charges he has ties with militant group Lashkar-E-Islam. Those charges have been vigorously rejected by his attorney, and international human rights observers.
To many Americans Afridi – now in his mid-50's – is a champion who played a key role in the bin Laden raid, though he was said not to be aware of the larger plot, or have knowledge of who was in the enclave that was targeted. But in the eyes of many Pakistanis, he betrayed his country, and his actions led to national embarrassment.
"We have been allies a long time," Qureshi said. "It is time to rebuild that powerful relationship."