Pakistan open to Afridi talks with US, foreign minister says
From the outset, the situation has gone from bad to worse for Dr. Shakil Afridi, the "hero" CIA asset who helped the U.S. capture Usama bin Laden in Pakistan by running a fake vaccination program to collect DNA but since then has languished behind bars.
However, Pakistan's newly-appointed foreign minister, Shah Mehmood Qureshi – who represented his country at the United Nations General Assembly in New York last week – told Fox News that the issue is not over.
"Openings are always there," Qureshi said in an exclusive interview with Fox News. "He is viewed in a particular light in Pakistan, he is viewed as a traitor in Pakistan. But he is viewed as a friend in the U.S. So we have to bridge this gap."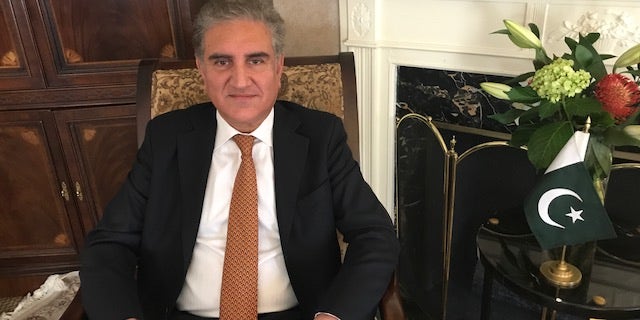 Afridi's future, Qureshi attested, lies not with politics but with the courts.
"We have a legal process. Afridi went through that legal process, he was given a fair chance to plead his case. He was sentenced, he was convicted and is serving a sentence," the foreign minister continued. "We expect you to respect our legal process, as we respect yours."
Critics – including the highest levels of the United States government – disagree that Afridi was afforded a just trial, staunchly contending that he has been "unjustly imprisoned" and his due process under the tribal system continues to be called into question. The system allows closed hearings and does not require the defender to be present. Despite the public perception that he has committed treason by working with the U.S., his 23-year sentence is on the pretext of having ties with a militant group LEI, which his lawyer asserts are bogus.
Others in the Pakistani-American community contend that Afridi's release would have a dramatic impact on improving the deeply strained bilateral ties.
"Pakistan and U.S. relations are at an all-time low, one big reason is Dr. Afridi. The question I am asked over and over from officials is when will Pakistan release Dr. Afridi," noted Adnan Khan, chairman of the California-based policy group Council of Pakistan. "For building relations, Pakistan could release Dr. Afridi and let the United States give him political asylum as he cannot live in Pakistan. That would be a danger to his life."
PAKISTANI DOCTOR JAILED FOR HELPING FIND BIN LADEN FACES MORE TROUBLE, MOVED TO HIGHER-SECURITY PRISON
PAKISTAN WORKS TO CLEAN UP KARACHI, ONCE WORLD'S 'MOST DANGEROUS CITY'
Nonetheless, following a visit to Islamabad by Secretary of State Mike Pompeo in September to meet with the new Imran Khan-led administration, Afridi's lawyer Qamar Nadeem Afridi told reporters that they have "reset an environment" with a newfound hope he may be released.
Just prior to Pompeo's visit, the Trump team – who have repeatedly called for Afridi to be let go – cut a further $300 million to Islamabad through the Coalition Support Fund citing Pakistan's "lack of decisive actions in support of the South Asia strategy." This comes following the U.S. State Department's announcement in January that it was suspending more than $250 million in security assistance to Pakistan.
Qureshi acknowledged that while relations have "soured" significantly between his country and the United States since Trump took office and publicly ramped up pressure on them to do more to obliterate terrorist sanctuaries, his stance is that Pakistan is being unjustly blamed for the destabilization of neighboring Afghanistan.
"When you are in a difficult situation you look for scapegoats, for areas and people and institutions that have not delivered to your expectations," he said. "Pakistan is there to help and facilitate, we recognize that a stable and peaceful Afghanistan is in our interest."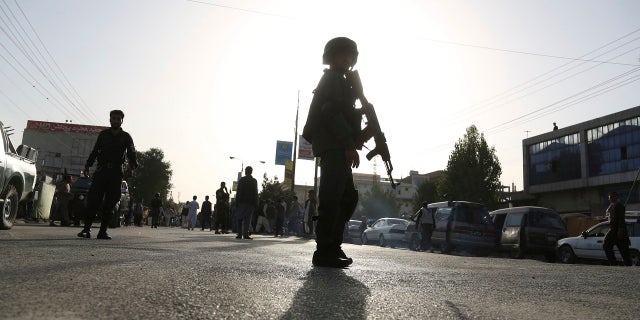 Qureshi insisted that the Pakistani government is in full control of the country, including the rugged and remote tribal regions, and that terror hideouts have been eliminated. He also pointed out that they will "play a role" and use "whatever influence they have" to bring the Taliban to the negotiating table for peace talks, but declined to comment on whether monetary cuts were having an impact on Pakistan's military or involvement in the protracted war against terror.
"I am not here to talk dollars and cents, I am not here seeking aid," Qureshi added. "I am here to fix a relationship that went sour – a relationship that has mutually-benefited both sides. We have been allies for a long time, it is time to rebuild that powerful relationship."