Afghan governor survives roadside bomb attack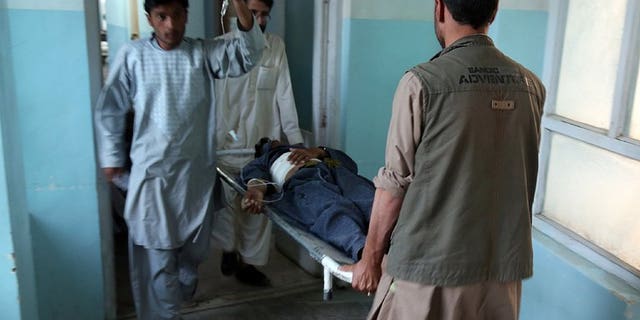 KABUL (AFP) – The governor of a province in northern Afghanistan survived a roadside bomb attack on Saturday while he was headed to work, officials said.
"The governor of Samangan province (Khairullah Anosh) was heading to his office in his pick-up truck in Aibak city. Along the way his vehicle hit a roadside bomb," Sediq Aziz, his spokesman told AFP.
"As a result of the attack, the governor along with his two bodyguards were slightly wounded," Aziz said.
The attack came a day after a suicide bomber riding a motorcycle struck a busy marketplace in Afghanistan's insurgency-wracked province of Ghazni province that killed seven people including an anti-Taliban militia leader.
The Taliban claimed responsibility for Saturday's attack.
"Our mujahideen (holy warriors) have attacked a convoy of Samangan provincial governor," militant spokesman Zabihullah Mujahid said in a statement.
The insurgents have frequently used roadside bombs to target Afghans and international troops since their fall from power following a US-led invasion in 2001.
The attack was also confirmed by the deputy security chief of Samangan, Mosadiqullah Mazafari, who said "the target of the attack was the governor of Samangan. Fortunately he survived the attack."