Afghan escapes custody after shooting NATO soldier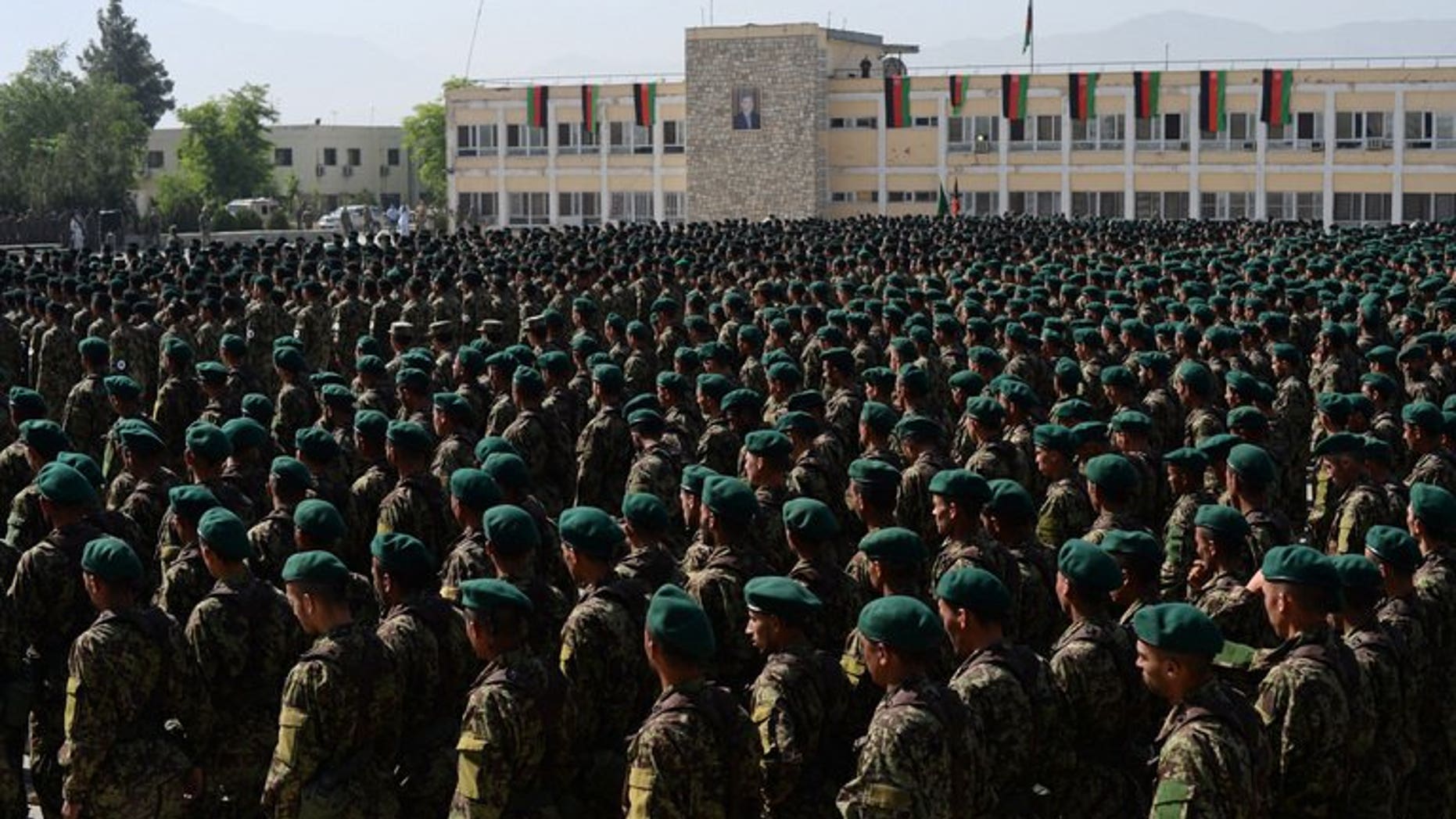 KABUL (AFP) – An Afghan soldier held on suspicion of killing a NATO soldier from Slovakia has escaped from prison on a heavily guarded military base with the help of a guard, officials said on Monday.
The escape will raise new questions about the capacity and professionalism of the Afghan army as the remaining 100,000 foreign troops in the country prepare to leave next year.
The soldier was arrested last Tuesday after opening fire on foreign troops. The Slovakian died and six other soldiers were wounded at a military base in the southern province of Kandahar.
"An Afghan army soldier who opened fire on Slovakian soldiers last week has run away from detention," General Abdul Hameed, the top Afghan army commander in the south, told AFP.
The general said another soldier, who had guarded his prison cell, assisted his breakout and also absconded.
The pair managed to sneak off the base by pretending that the detainee was sick and needed to be taken to a military hospital, the general told AFP.
General Zahir Azimi, spokesman for the Afghan defence ministry, told reporters that the soldier escaped on Sunday.
"Unfortunately he ran away yesterday with the help of an officer who was guarding the prison. We have launched an investigation and we will release more details later," he said.
The Taliban said the shooter, whom they named as Isanullah, had links to the Taliban and was helped by a fellow soldier to escape.
In 2012 around 60 NATO troops were killed in insider attacks in Afghanistan, breeding fierce mistrust and threatening to derail efforts to replace NATO combat troops with local forces next year.
The Taliban often claim that Afghan soldiers who kill their NATO allies are linked to the militant group.