Activists fear Saudi blogger will be lashed again Friday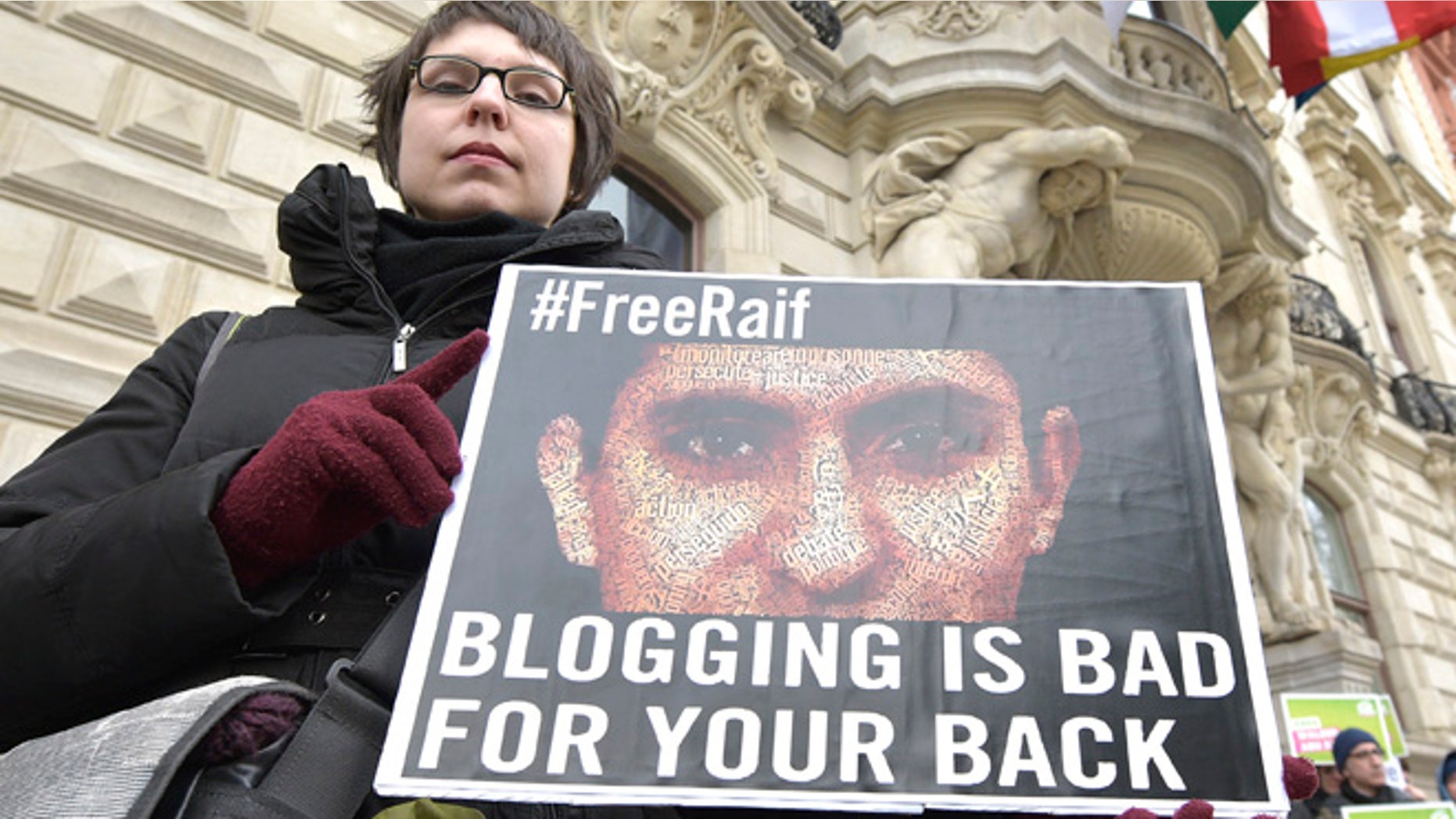 Human Rights Watch fears a Saudi Arabian blogger sentenced to 1,000 lashes may be flogged for a second time Friday following a decision from the country's supreme court to uphold his sentence.
In January, Raif Badawi – who was also sentenced to 10 years in prison – received his first set of 50 lashes for insulting Islam. Authorities ordered the punishment to be spread out over 20 weeks and carried out on Fridays outside a mosque in Jeddah, but the lashings have been repeatedly postponed over medical concerns.
Activist group Human Rights Watch now believes Badawi, 31, will be lashed again Friday after Saudi Arabia's supreme court upheld his sentence on Sunday, The Guardian reports.
"Saudi authorities believe they are the ones under attack while Raif Badawi waits to be publicly flogged merely for expressing his peaceful opinions," said Joe Stork, deputy Middle East and North Africa director at Human Rights Watch. "All Saudi efforts to improve the country's image internationally cannot overcome this ugly message of intolerance."
The United Nations, United States, European Union, Canada and other countries have condemned the verdict. The ruling cannot be overturned without a royal pardon, according to The Associated Press.
But Saudi Arabia has dismissed criticism of the case, calling it a media campaign, The Guardian reports.
In 2008, Badawi co-founded the Saudi Liberal Network, an online discussion group that encouraged debate over religious and political issues. He was arrested in June 2012 and sentenced last May.
"All this cruel suffering happened to me because I expressed my opinion," Badawi reportedly wrote in a letter from prison, published by the German news magazine Der Spiegel in March.