A shy boy, a three-legged dog and a soul-binding friendship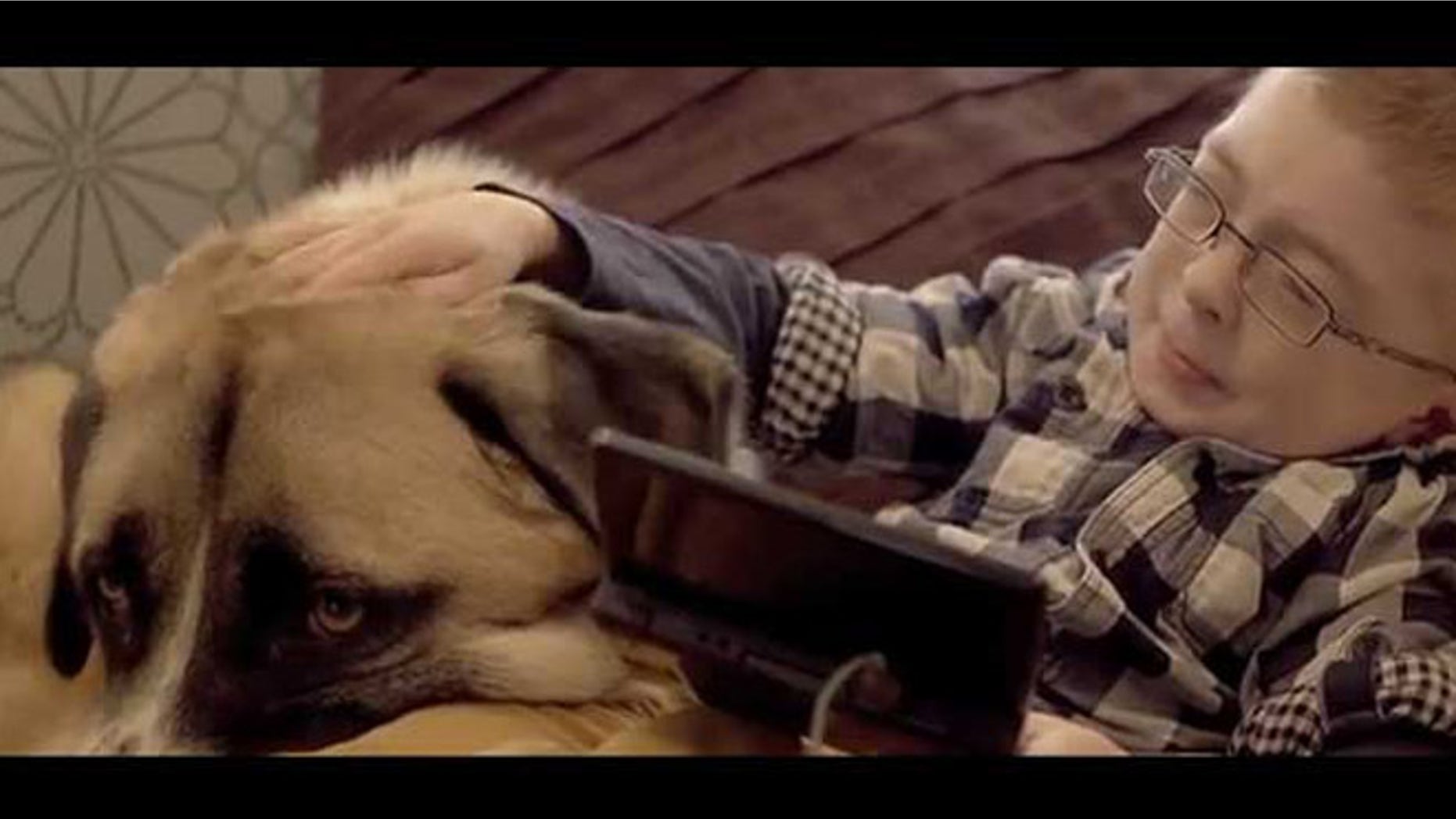 When 7-year-old Owen Howkins met his new dog, Haatchi, he was a shy boy suffering from a rare syndrome that left his muscles permanently flexed and his mobility limited. When Haatchi met Owen, he was recovering from losing his left rear leg after being hit by a train in north London.
For the boy in the wheelchair and the three-legged Anatolian Shepherd, it was an instant, soul-binding friendship, one that Owen says "changed my life."
In the video "A Boy and his Dog," recently released on YouTube, Owen's stepmother Colleen Drummond explains, "The day that Haatchi met Owen was utterly incredible. It was electric. It was spiritual…they immediately understood they were going to work together as a team."
Owen has a condition called Schwartz-Jampel syndrome, which his father, Will, explains leaves his muscles in a permanently flexed state. Because they never relax, it affects his balance and Owen uses a walker or wheelchair to get around.
Now, Owen says, he and Hattachi "like going for walks in my electric wheelchair."
"His confidence has grown and grown this past year," his father reports.
Owen agrees. "Everything changed in my life with him," he says, referring to Haatchi, who was rescued by the Royal Society for the Prevention of Cruelty to Animals.
Among the many things Owen says Haatchi taught him is not to be afraid of strangers.
Says Drummond, "Owen and Haatchi simplify everything by pure love."
Adds Owen, "Haatchi is my best friend."