9-year-old playing with lighter caused deadly China fire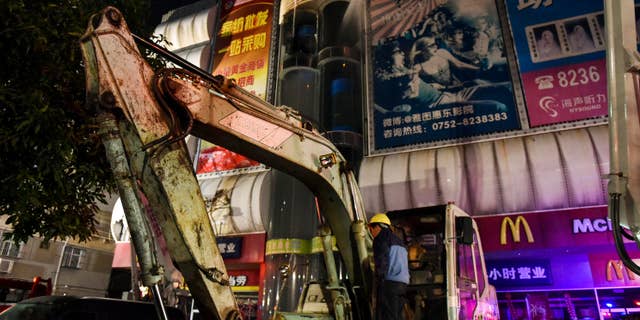 NEWYou can now listen to Fox News articles!
BEIJING – A 9-year-old boy playing with a lighter caused a fire at a southern China wholesale market that killed 17 people and injured at least five firefighters, including one who was seriously hurt, officials said Saturday.
The fire broke out Thursday afternoon on the fourth floor of the market in southern Guangdong province and was brought under control that night, said a statement issued Friday by the Communist Party's propaganda department in Huidong County.
On Saturday, the provincial government's news office said investigators found that the blaze was caused by a boy who played with a lighter in front of a store and set merchandise on fire.
Local police have taken the boy into custody for further investigation, the provincial news office said in a written statement.