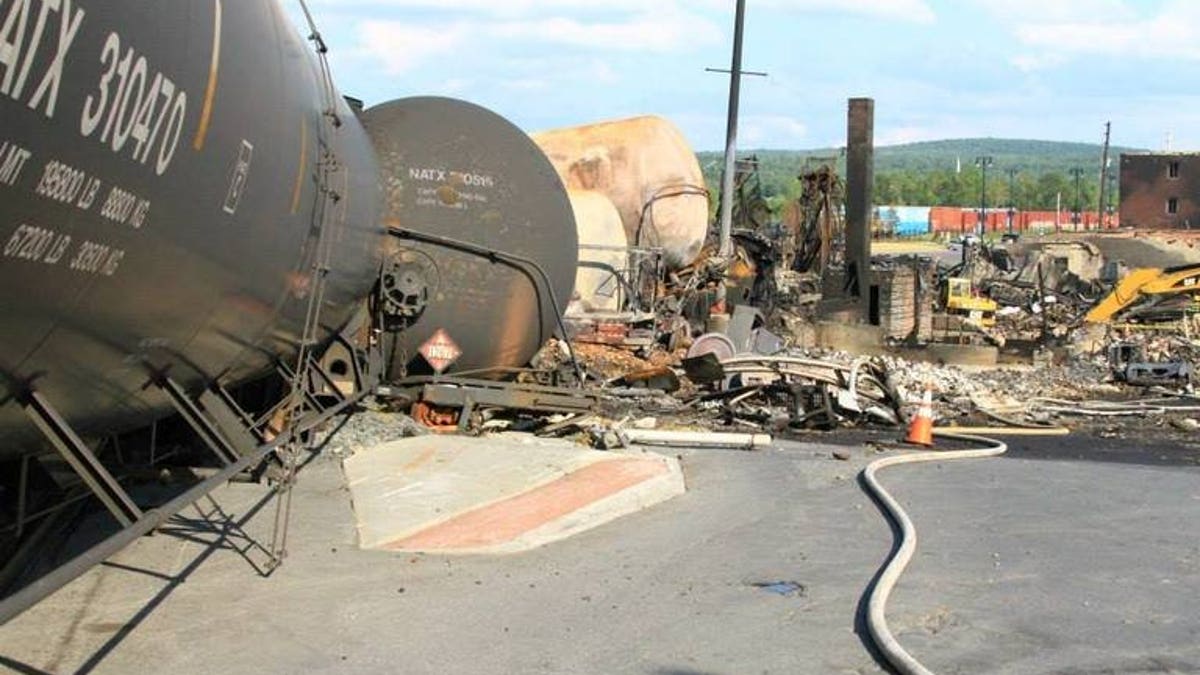 OTTAWA (AFP) – Police announced Thursday they had found four more bodies amid the ruins of Lac-Megantic, the Quebec town devastated when an oil tanker train derailed and exploded, bringing the body count to 42.
Authorities said they are still searching for remains after the accident, in which some 50 are presumed to have died.
"We have found four more victims," Quebec police inspector Michel Forget told a press conference.
The coroner added that 19 of the 42 victims have so far been identified, after painstaking forensic examination.
The Montreal, Maine & Atlantic Railway's runaway oil tanker train derailed on July 6 in Lac-Megantic, a resort town of 6,000 near the Canada-US border. Waves of fire gutted several streets in the town center.
The railway's chairman said last week the disaster appeared to have been caused by an engineer's failure to properly set hand brakes on the train.