2016 was the bloodiest in Tijuana's history, with 910 homicides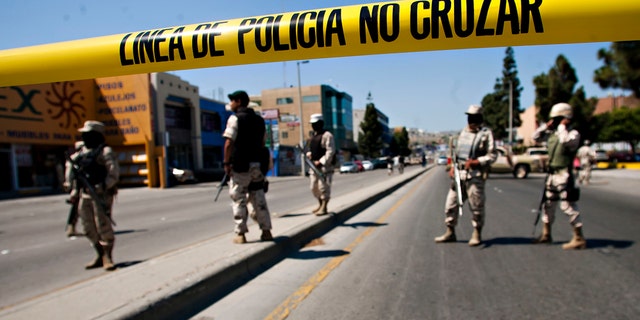 The border city of Tijuana had its most deadly year in history last year, with a total of 910 homicides prompted mostly by drug dealing-related disputes.
The figure, provided by the Baja California Attorney General's Office, represents a 36 percent increase over 2015.
The homicide victims are "people with a very low public profile, they're drug dealers, not heads of cartels or important groups," said Victor Clark Alfaro, a Tijuana human rights activist, to the San Diego Union Tribune.
Experts say that a big reason for the rise in violence is the breaking apart of the major cartels in Mexico into smaller, warring factions. Much of the violent crime in Tijuana is caused by rival drug gangs vying for turf in the city.
"The leaders of [those] groups that are present here no longer have control over the street trade. There is an enormous army of street dealers that they can no longer control," Clark said.
While the Sinaloa Cartel has controlled the Tijuana and cross-border drug trade in the region for a number of years, the capture of its leader, Joaquín "El Chapo" Guzmán a year ago led to a weakening in the group. This has apparently emboldened the Cartel Jalisco Nueva Generacion (CJNJ) to make a power grab in the city.
CJNJ is a relatively new group on the Mexican drug scene, but it has become known for grisly displays to announce their arrival in new territories. Severed heads, mutilated corpses and ominous signs hung from highway bridges have become the group's calling cards.