Tijuana Cops Suspended for Forcing Detainee to Lap-Dance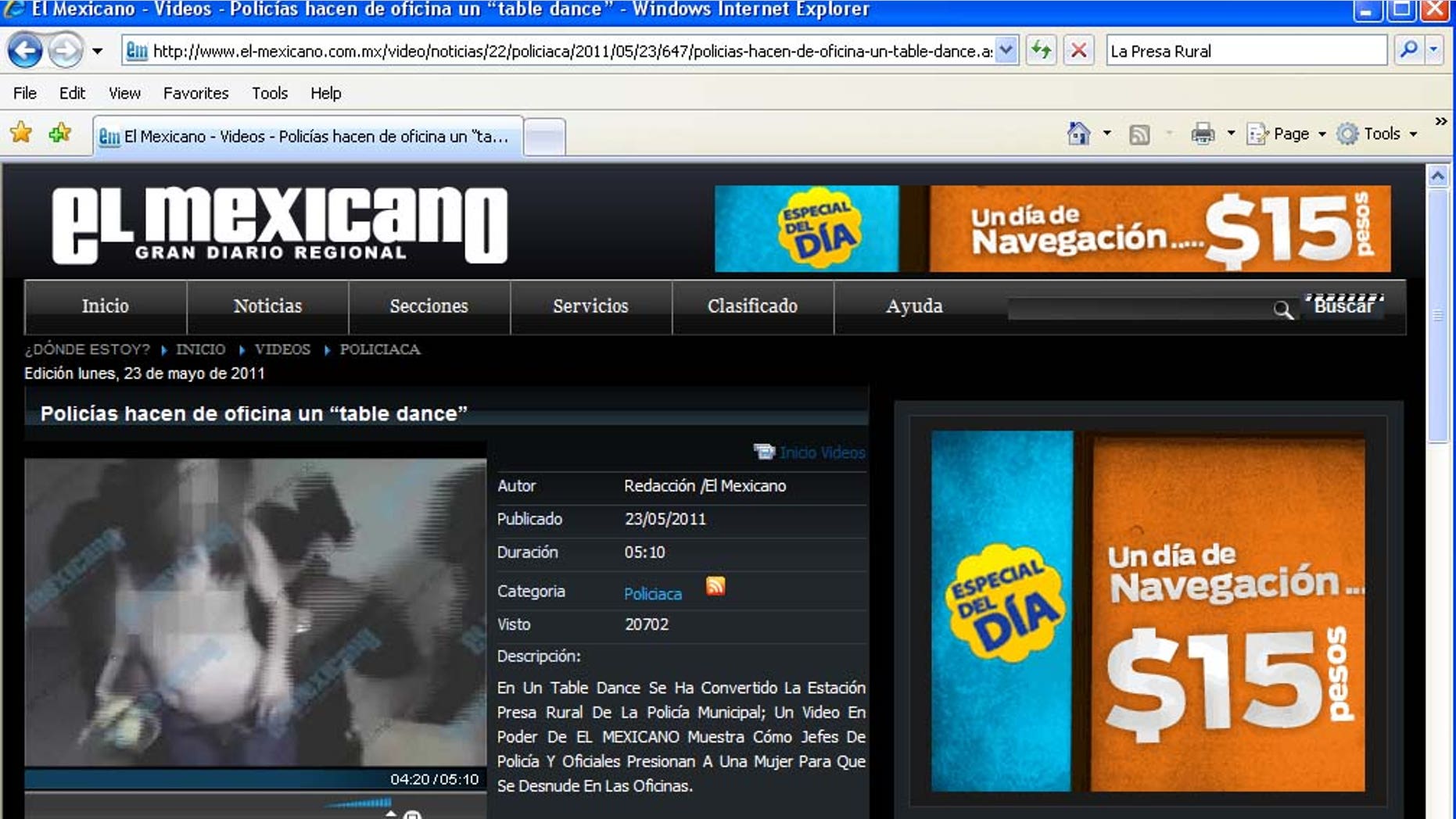 The Mexican border city of Tijuana is suspending 15 local police officers after a newspaper posted a video of a young female detainee being pressured to perform a lap dance, purportedly in exchange for officers not arresting or charging her.
Mayor Carlos Bustamante says the officers are being suspended for immoral behavior and loss of confidence. Included among those suspended—"by virtue of being in charge," according to the newspaper El Mexicano, which first broke the scandal—is Víctor Manuel de la Cruz Candelaria, chief of police at the station where the incident happened.
"The investigation will determine if he was or wasn't involved, but his role does fall under the umbrella of the investigation," said Captain Gustavo Huerta Martínez, of the municipal police.
The officers can be seen laughing, joking and groping the woman in a video apparently filmed at a police station and made public by El Mexicano.
The officers had allegedly detained the woman and her boyfriend for drug possession on March 2. Her identity is still unknown.
The officers seen on the tape are in uniform and include three women.
City officials said Tuesday they are still deciding whether to fire or charge them.
The deputy chief and shift supervisor have also been suspended, according to El Mexicano.
With reporting by The Associated Press.
Follow us on twitter.com/foxnewslatino
Like us at facebook.com/foxnewslatino