2 Americans presumed dead in Alberta avalanche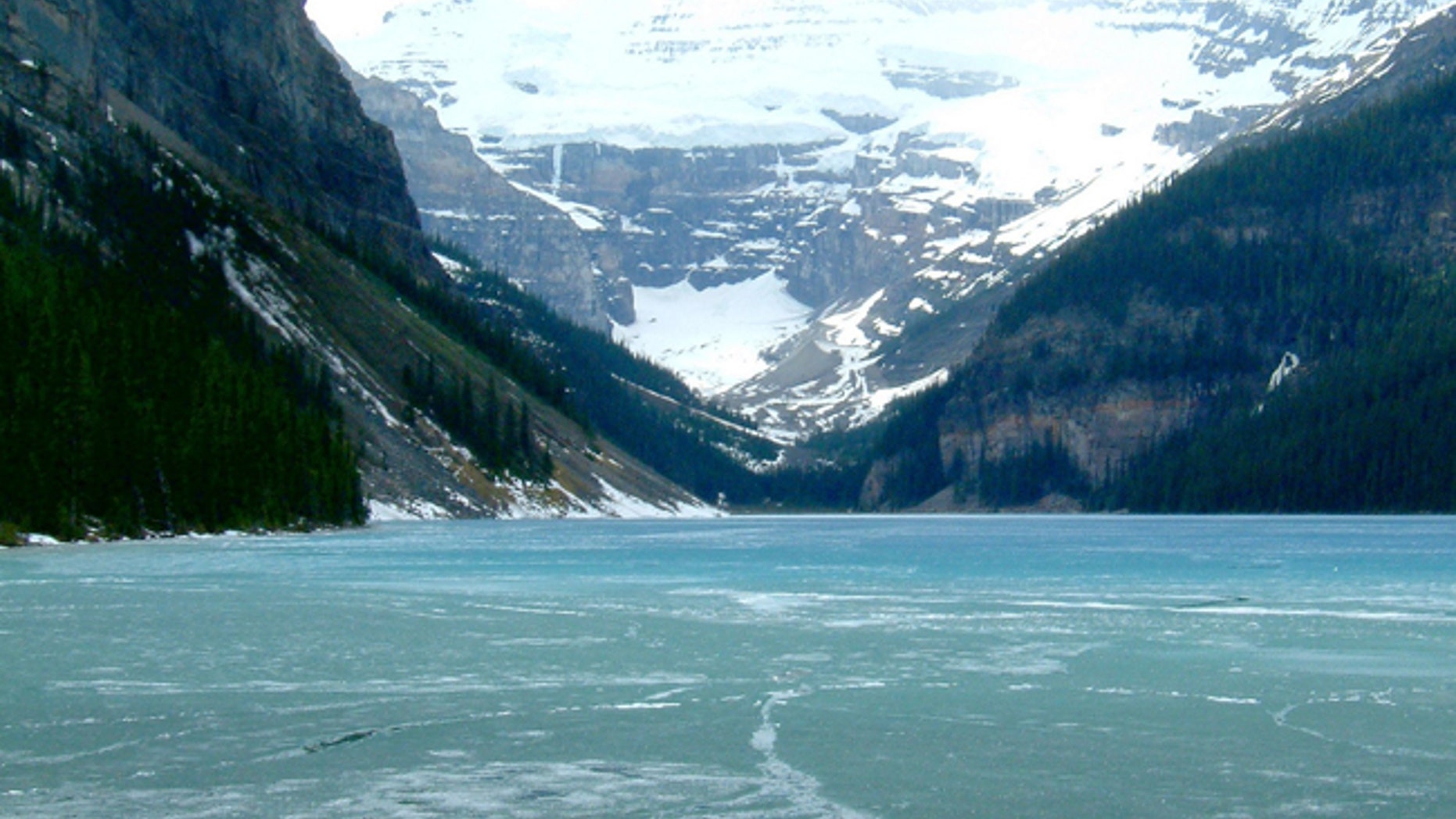 LAKE LOUISE, Alberta – Two American snowshoers are believed to have died in an avalanche near Lake Louise in Banff National Park, Canadian police said Wednesday.
A Royal Canadian Mounted Police spokesman, Curtis Peters, said the two people from Boston did not check out of their hotel in the Alberta resort Tuesday and their vehicle was found at a trail head on the Icefields Parkway.
"We believe they had gone snowshoeing and subsequently got caught in an avalanche," Peters said. "We do not know for certain, but we presume that they are deceased."
Parks Canada said safety specialists found snowshoe tracks near the rental vehicle that led to avalanche debris. They found no tracks coming out.
AUSTRIAN ALPS AVALANCE REPORTEDLY KILLS 4
Tania Peters, a Parks Canada spokeswoman, said the risk of further avalanches was too high to send a search team to the avalanche site.
A helicopter that flew over the area picked up signals from two avalanche transceivers -- small electronic devices that send out radio signals when their wears are buried in snow so searchers can home in the spot.
"We were able to do a flyover in a helicopter and we did pick up two transceiver signals leading us to believe that the two people are in fact buried in the debris," Peters said.
"On behalf of Parks Canada we would like to say that our thoughts are with the family and friends of these individuals. We are making every effort to get into the area and conduct a search, but we have to do that safely."
AVALANCHE STRANDS STUDENTS ON FIELD TRIP IN WASHINGTON
The RCMP said the families of the missing people had been notified and their identities would not be released.
Parks Canada and police said they were treating the search as a recovery operation.
Avalanche conditions were listed as high, one level below extreme, and parts of Highway 93 were closed Wednesday due to the danger.  The region was also under a weather alert that warned of a possible storm that could include heavy snow.