12 troops killed in Lebanon clashes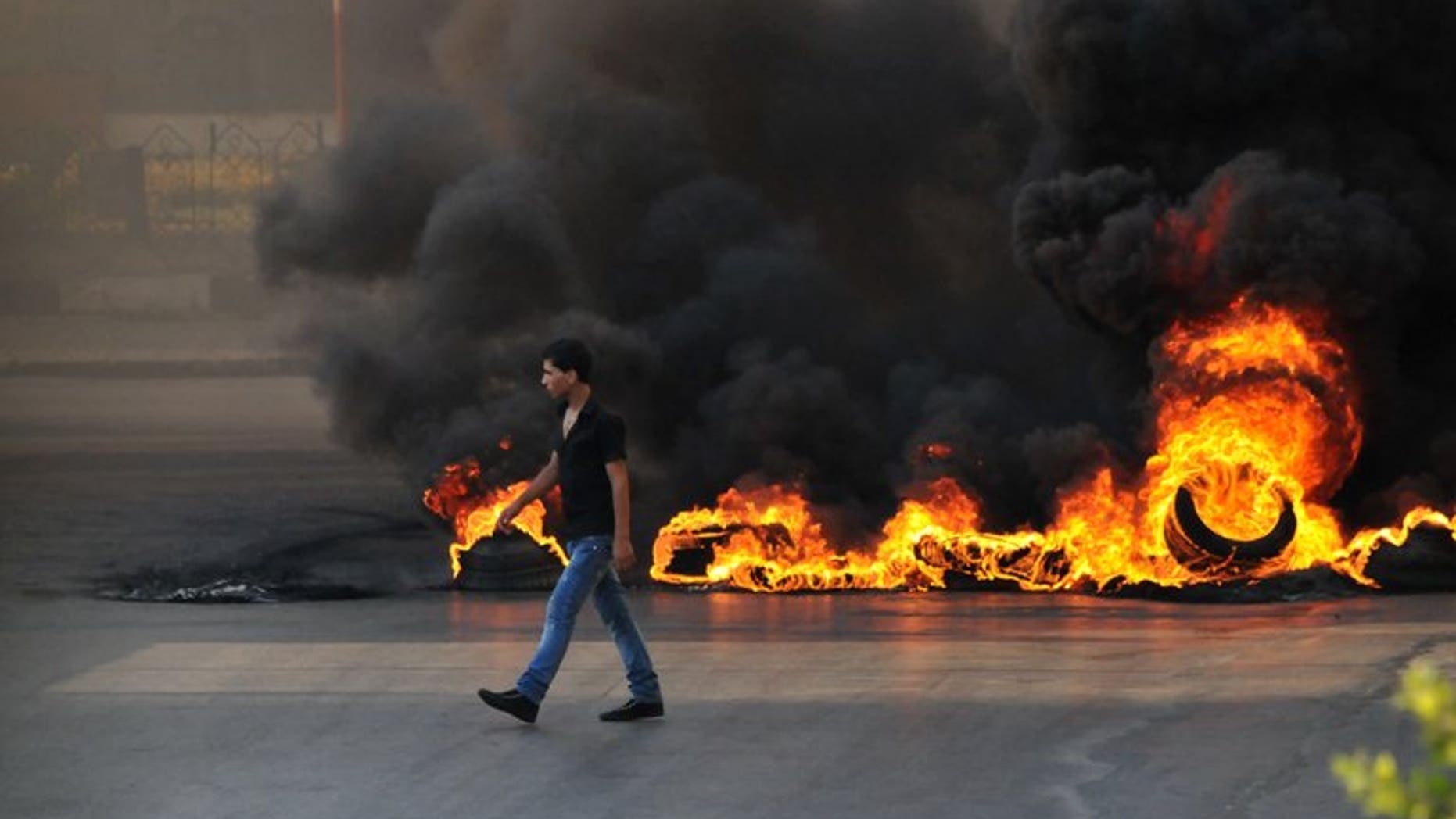 SIDON, Lebanon (AFP) – At least 12 Lebanese soldiers have been killed in less than 24 hours of clashes with supporters of a radical Sunni cleric in the southern city of Sidon, a military spokesman told AFP.
The fighting intensified on Monday, witnesses and the Lebanese National News Agency reported, a day after the violence began, when supporters of Sheikh Ahmad al-Assir opened fire on an army checkpoint.
The clashes are linked to the ongoing violence in Syria, which has raised sectarian tensions in Lebanon and led to sporadic outbreaks of fighting throughout the country.
Witnesses said gunfire and the sound of shelling had increased in the early hours of Monday morning in the Abra neighbourhood on the eastern outskirts of Sidon, where the fighting is now concentrated.
"The clashes are very violent, we can hear intense rocket fire and gunfire every few minutes," an Abra resident told AFP.
Lebanon's National News Agency also reported "fierce clashes between the Lebanese army and supporters of Sheikh Ahmad al-Assir."
An army spokesman told AFP that 12 soldiers had been killed since the fighting began on Sunday, and medical sources reported at least 35 wounded, mostly civilians.
A Salafist cleric told AFP that his bodyguard had been killed on Sunday as they attempted to reach the fighting to negotiate a ceasefire.
Assir's brother told AFP that the cleric and his supporters were inside Abra's Bilal Bin Rabah mosque, where Assir preaches.
"There has been a decision taken to finish us off, but we're resisting up until now," Amjad al-Assir told AFP by phone.
"Sheikh Assir will stay in the mosque until the last drop of blood."
"The army is fighting at the moment a few metres" from the mosque, the National News Agency said.
The clashes began on Sunday afternoon, when supporters of Assir, a Salafist cleric known for his opposition to Lebanon's powerful Hezbollah movement opened fire on an army post in Abra.
Assir and his supporters have often accused the Lebanese army, which draws its members from across the country's sects, of backing Hezbollah and its allies and turning a blind eye to their arms.
Assir was a virtual unknown before the war in Syria, but has railed increasingly loudly against Hezbollah, and their role fighting alongside the Syrian regime against the Sunni-led Syrian uprising.
The violence follows a clash last week in Sidon between Assir's supporters and Hezbollah backers in Abra.
But this round of violence came unexpectedly, with a security source saying Assir supporters opened fire on a checkpoint after a car carrying backers of the cleric was stopped.
The army issued a stern statement, saying it would "strike back with an iron fist anyone who... spills the blood of the army."
It said the military had been targeted "in cold blood", despite trying "for months to distance Lebanon from the situation in Syria".
The fighting left terrified civilians stranded, and the National News Agency published an appeal by Abra residents urging security forces to evacuate them from the area.
During Sunday's fighting, Assir distributed a video message by mobile phone to his supporters.
"We are being attacked by the Lebanese army," he said, describing the military as "sectarian" and accusing it of supporting Hezbollah chief Hassan Nasrallah.
"I call on everyone... to cut off roads and to all honourable soldiers, Sunni and non-Sunni, to quit the army immediately," Assir said.
In the northern town of Tripoli, a Sunni city where fighting has regularly broken out between pro- and anti-Syrian regime residents, a security source said army posts came under automatic weapons and rocket fire.