1 Dead, 42 Injured as Swiss Tourist Train Derails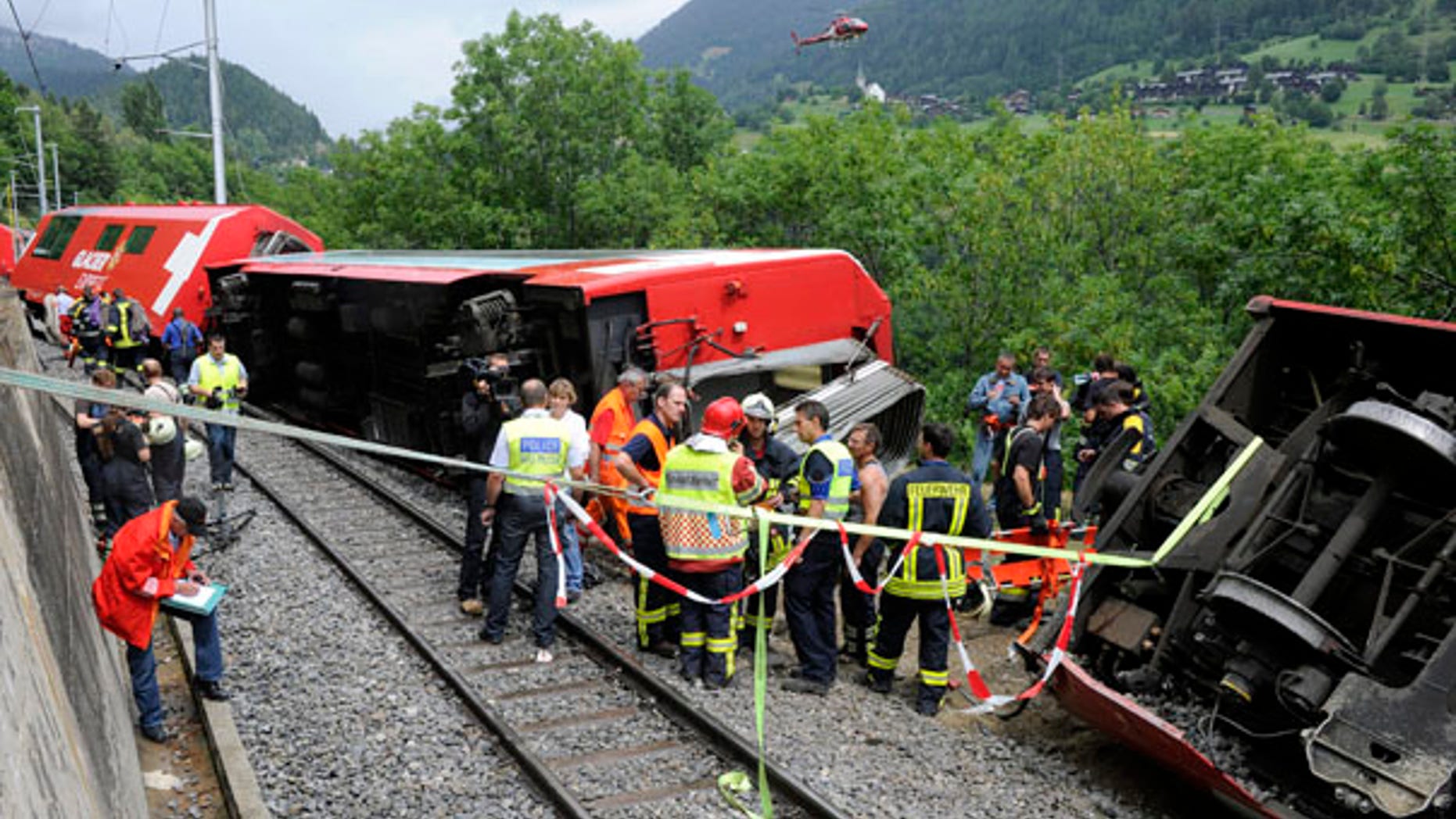 GENEVA -- Authorities say a popular Alpine tourist train has derailed in southern Switzerland, killing one person and injuring 42 others.
The accident occurred Friday afternoon on the Glacier Express train that travels through the spectacular scenery of the Swiss Alps between the towns of Zermatt and St. Moritz.
Police said six of the injured were in serious condition and most of the passengers were tourists. The Swissinfo Web site reported that most of the injured were Japanese. Rescue workers were seen loading injured passengers onto medical helicopters to be flown out for treatment.
Valais authorities said two of the train cars drove off the tracks and a third tipped over.
The cause of the accident wasn't immediately known.