Woman's body found tied to cinder block in Pennsylvania pond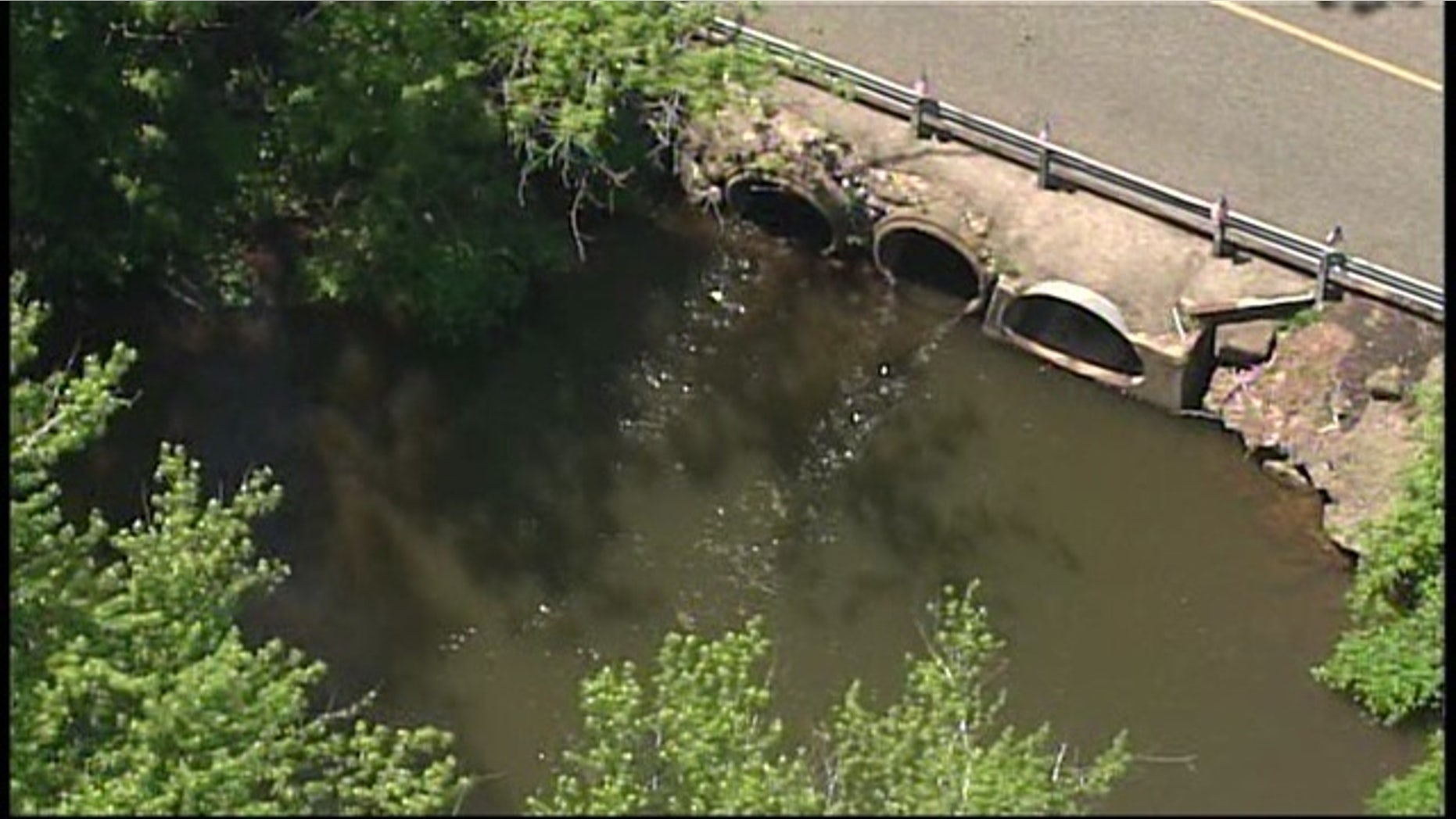 Authorities said Tuesday that a woman's body was found tied to a cinder block in a popular swimming and fishing hole outside Philadelphia.
Chester County officials said someone reported seeing a body in the pond near Pigeon Creek in East Coventry Township Monday morning. Police and fire departments, along with the coroner's office, responded to the pond. They didn't realize a body was tired to the cinder block until they tried to remove it.
The district attorney's office concluded that children had been swimming in the pond Sunday afternoon which meant the body must've been deposited sometime after that.
"Sadly, someone threw this woman away like a piece of trash," Chester County District Attorney Tom Hogan said in a statement. "Our first job is to identify the victim. Then we will find out how she died and who was involved."
Authorities were trying to identify the woman, whom they believe was between 25 and 35 years old, before determining how she died and who was involved, prosecutors said. They released photos of jewelry and clothing she was wearing and a tattoo on her left shoulder.
The body had no gunshot wounds or blunt force trauma and no signs of strangulation, officials said. There was no water in her lungs, indicating that she didn't drown and "she was dead when she was placed in the water," the prosecutor's office said.
Anyone with information is urged to call Chester County Detective Sgt. Tom Goggin at 610-344-6866.
The Associated Press contributed to this report.
Click for more from the Philadelphia Inquirer.