Two Fort Worth police officers shot responding to suicide call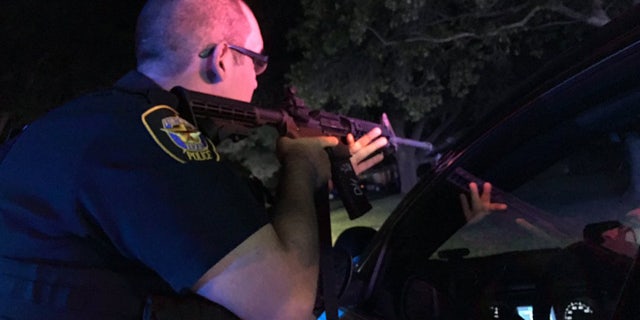 NEWYou can now listen to Fox News articles!
Two Fort Worth, Texas police officers were shot Friday while responding to a reported suicide attempt.
Police were called to a home at around 8:30 p.m. local time. Fort Worth police spokesman Sgt. Marc Povero said officers arriving at the house found a man unresponsive with a gunshot wound to the head.

Officers were told a witness was in a backyard shed. Povero said officers were fired upon as they approached the shed. Officers returned fire.
After a standoff, police entered the shed and found the suspect dead from an apparent self-inflicted gunshot wound.
Police said that one of the officers was shot multiple times in the upper torso and arm and was in recovering from surgery at a local hospital. The second officer, who was wearing a bulletproff vest, received minor injuries and was expected to be released from the hospital.
Friday's shooting occurred a little more than two months after five Dallas police officers were killed by a sniper's ambush during a downtown protest.
Police say there had been at least three previous domestic violence calls between a father and a son at the home.
The Associated Press contributed to this report.
Click for more from Fox4News.com.