Tennessee man allegedly attempted to rape pal's mom during sleepover: police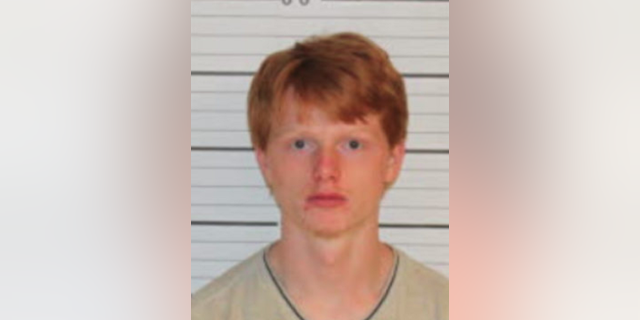 NEWYou can now listen to Fox News articles!
A Tennessee man was arrested Tuesday for allegedly attempting to rape his friend's mother in the middle of the night during a sleepover, Fox 13 reported.
Jordan Corter, 18, was invited on Sunday evening to spend the night at his friend's house in Arlington, Tenn., the report said. At around 2:30 a.m., he knocked on his buddy's mother's bedroom door and forced his way in when she opened it, police said.
He allegedly forced her onto the bed and shoved his hand into her pajama shorts, Fox 13 reported. The alleged victim fought back and kneed him in the groin, the report said. During the struggle, she somehow grabbed a pistol and pointed it at his head. She told him to get out, the report said. She later told police that Corter had not penetrated her, the report said.
Corter was arrested at his home Tuesday afternoon and cried during his arrest. He said he should not be forgiven for what he had done, WREG reported, citing investigators.
He is currently being held in Shelby County Jail where he faces charges of attempted rape and sexual battery. His bond has been set at $30,000.