Tampa police kill Georgia murder suspect after gun battle, chase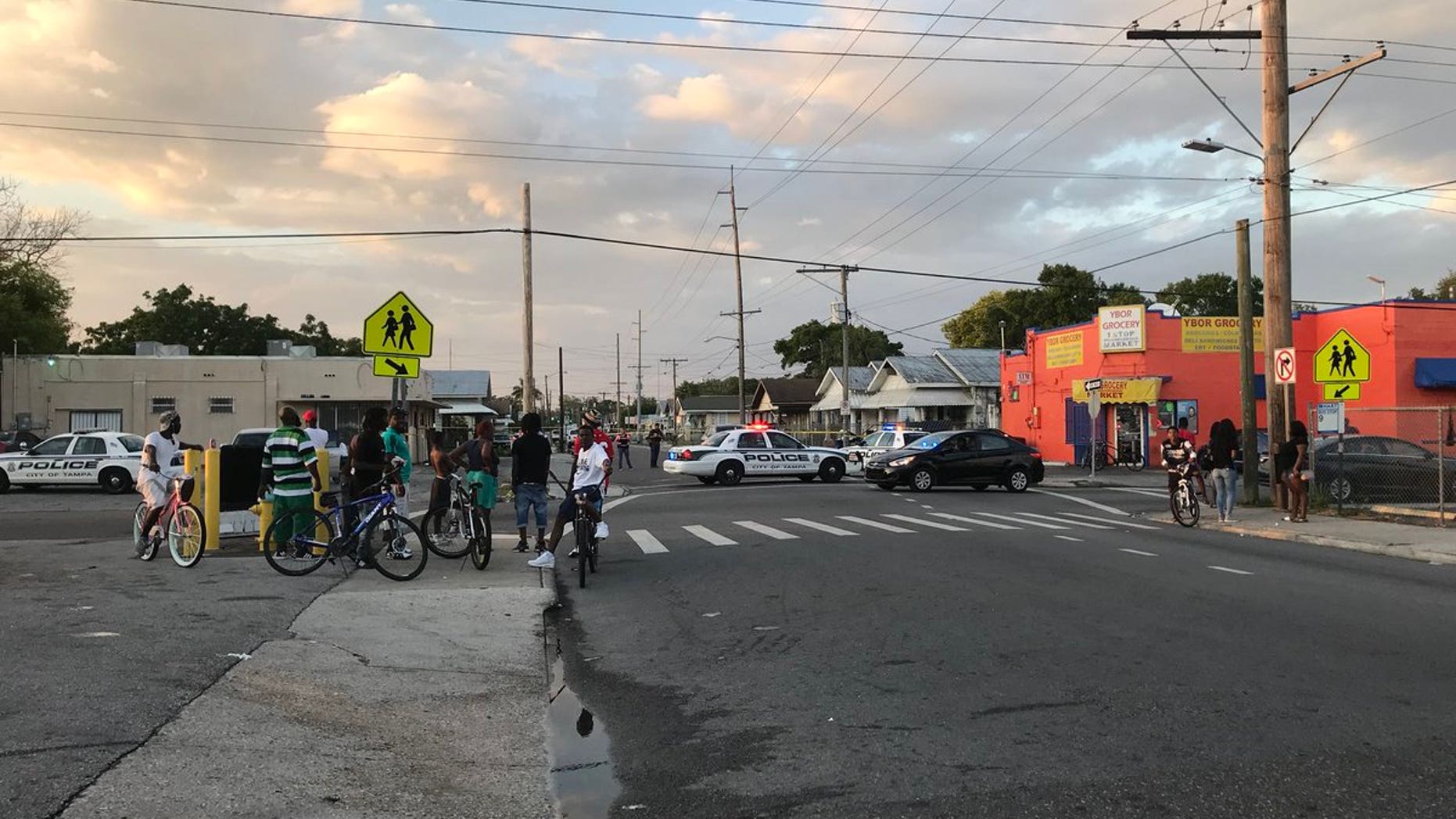 Police say a suspect wanted for murder out of Georgia is dead after he led officers on a chase and gun battle through Tampa Sunday afternoon.
The chase started just after 6:00 p.m. after the suspect was spotted driving a white Chevy Impala. He led police on a chase for several minutes on I-275 and through Tampa streets. The suspect fired several times at police during the chase.
Police say the suspect shot at officers as he attempted to steal a car.
Officers returned fire killing the suspect. No officers or bystanders were injured during the shooting.
Officers and troopers with Florida Highway Patrol attempted CPR on the 41-year-old man before he died. The man's identity has not yet been released.
No officers were injured, but the suspect was killed.