Suspect tries to jump out of moving patrol car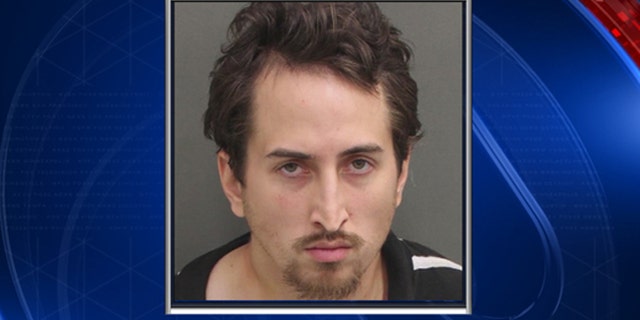 NEWYou can now listen to Fox News articles!
A suspect bound for the Orange County jail tried to make a break for it by jumping out of the patrol car transporting him.
According to the arrest report, an Orange County Sheriff's deputy in the Fugitive Apprehension Unit was sent to pick up Joseph Michael Breese on Wednesday afternoon. Breeze was wanted on an outstanding warrant for failure to update his address on his sex offender status and failure to appear for eight counts of Unlawful Possession of Materials Depicting Sexual Performance by a child.
A representative for the Sheriff's Office, Deputy Ingrid Tejada-Monforte said that the charges carried a no bond status and when the deputy arrived for Breeze the arrest went without incident.
"He was willing," said Tejada-Monforte, "he knew what he had done wrong, why he had the warrant."
Tejada-Monforte said deputies working in their special units like Fugitive Apprehension usually drive regular cars and in cases where the arrest is incident free they will often simply transport the suspect in that car rather than calling for a marked back-up. When they make that choice, she said it's procedure to put the suspect in the front seat, cuffed, and secured with a seatbelt because the unmarked vehicles don't have the protective cages regular squad cars do to keep the deputy safe.
"He was secure in the front seat with his cuffs on," she said.
When the deputy was turning the vehicle from Ocoee Apopka Road onto State Road 429 he reported hearing the seatbelt next to him come undone and the suspect began opening the passenger side door. The deputy said he slammed his breaks and stopped his vehicle in the middle of the roadway, grabbing Breeze by the shirt to try to prevent him from getting out.