Sheriff who bought beach home with funds meant to feed inmates under fire for jail conditions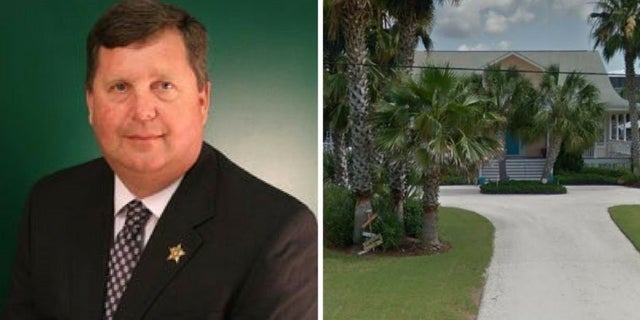 An Alabama sheriff criticized for buying a fancy beach house with thousands pocketed from funds meant to feed inmates is now being accused of cutting corners in the jail he overseas.
Former Etowah County Detention Center inmates told AL.com the jail gave out "too small" food portions and the facility was over cramped. The allegations came days after Etowah Sheriff Todd Entrekin, who runs the county jail, came under fire for allegedly misusing government money allocated to feed inmates.
Joseph Estrade told the media outlet he spent three nights at the detention center for a marijuana charge and said that was more than enough. He called the jail a "nightmare."
"That jail is like a prison; it's not a common jail. You walk in and it's very surreal how intense it is inside," Estrade said. "I know jail is not supposed to be Disneyland, I get that. It's a punishment place – great. But people still need to be treated like human beings."
Entrekin told AL.com he would comment at a press conference Friday regarding the jail. He released a statement earlier this month regarding how the jail feeds inmates.
"In regards to feeding of inmates, we utilize a registered dietitian to ensure adequate meals are provided daily," Entrekin said in a statement.
SHERIFF DEFENDS SELF AFTER PUBLIC OUTRAGE OVER $740G BEACH HOUSE, POCKETING MONEY FROM INMATE FOOD FUND
Human rights group, civil rights advocates and former inmates have alleged in the past the food served in the prison is "subpar, portions are inadequate and the conditions in the facility are inhumane."
In 2016, about 3,000 ICE detainees were incarcerated in the jail. A report by the U.S. Immigrations and Customs Enforcement's Office of Detention Oversight that year found the jail has deficiencies in its food, health care and safety services.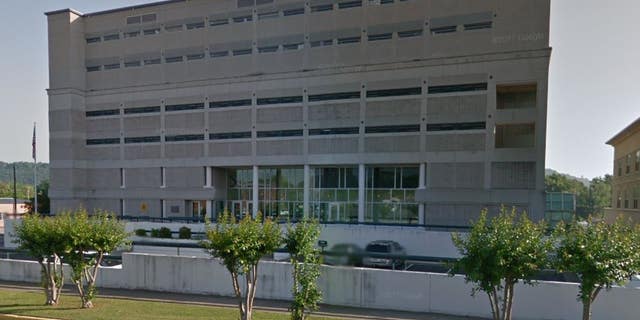 "Seventeen [17] detainees stated the food was bland and the portion sizes are too small. Some also stated they are frequently served the same food," the report stated.
Suzanne Riley, who was incarcerated in 2015, said she got food poisoning once and lost more than 20 pounds.
SHERIFF WHO POCKETED $750G FROM INMATE FOOD FUND BOUGHT BEACH HOUSE FOR $740G
"It was bad. The salads were made with rotten lettuce, we had beans every day and noodles with no taste," she said. "Same s--- over and over."
She also claimed the jail "freezes you to death" at night and said her toilet was clogged up for days before it was fixed.
That jail is like a prison; it's not a common jail. You walk in and it's very surreal how intense it is inside."
Entrekin claimed in an email to AL.com that "all inmates have access to clean drinking water at all times."
More than 10 civil rights groups have called on the jail to be shut down.
"Given these deeply troubling, unethical and possibly illegal actions by Sheriff Entrekin, we call on the Department of Homeland Security to terminate its contract with Etowah County and launch an investigation into how the county has misspent these funds and violated detained people's human rights," Lucia Hermo, of the American Civil Liberties Union of Alabama, told AL.com.
It was not immediately clear whether the detention center would be investigated.