Remains of NYC firefighter killed in 9/11 attacks identified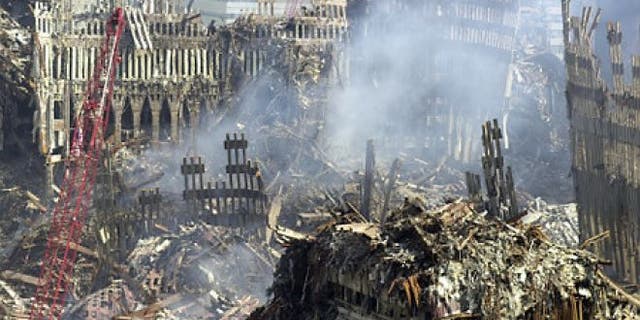 NEWYou can now listen to Fox News articles!
NEW YORK – Firefighter Jeffrey Walz phoned his wife and his parents on the morning of Sept. 11, 2001, telling them he was being called into action, his brother recalls. His relatives would never see him again or even have any of his remains to bury, until now.
The city medical examiner's office said Friday that it had identified some of Walz' remains, making him the 1,637th person identified among the thousands of remains found in and near the rubble of the World Trade Center after the terror attacks. Authorities have painstakingly tested and retested the material as technology became more refined.
The news loosed complex feelings for Walz's family: a resurgence of difficult memories, coupled with a new gratitude.
"We're just very relieved, in some respects, to be finally bringing him home to where he grew up and to put him to rest there," said his brother, Raymond Walz. "That's some peace."
"We kind of knew this day would come. I guess when it does come, though, it kind of sucks the wind out of your sails," he said by phone. "You have to absorb something new, and old feelings resurface."
After growing up on Staten Island, Jeffrey Walz got an electrical engineering degree and worked at the Navy's air engineering station at Joint Base McGuire-Dix-Lakehurst in New Jersey.
But he'd been enthralled as a child by his father's stories about working as a firefighter, his brother said, and he decided to follow his father's example.
Walz joined the Fire Department of New York in 1992, though the naval station persuaded him to keep working there on some of his days off, former deputy public works officer Charlie Mink told the Asbury Park Press in 2006, when a road at the base was named in Walz's honor.
Walz was assigned to Ladder Co. 9 in downtown Manhattan, where he was dispatched one day when someone called the fire department about a crowded Halloween party. One of the guests got in touch with him afterward and ultimately became his wife, Rani. They settled in suburban Tuckahoe and had a son, Bradley, now 15.
"There was nothing ostentatious about him. He just was a good, clean-living person," a quiet guy who let his smile speak for him, his mother, Jennie Walz, said by phone.
Jeffrey Walz, who was promoted to lieutenant after his death at age 37, died in the trade center's north tower. His remains were collected during the initial recovery effort in 2001 and 2002, but they were retested and identified just recently, medical examiner's office spokeswoman Ellen Borakove said.
Altogether, 2,753 people perished in the attacks at the trade center, and 343 firefighters were among the victims.
New identifications are made periodically. Most recently, the medical examiner's office said two weeks ago it had identified a 43-year-old woman, whose family didn't want her name released.
Walz's family decided to let his identification be made public.
"Maybe it'll give other families hope," his mother said.