Police probe school dodgeball fight that left Oklahoma boy with severe injuries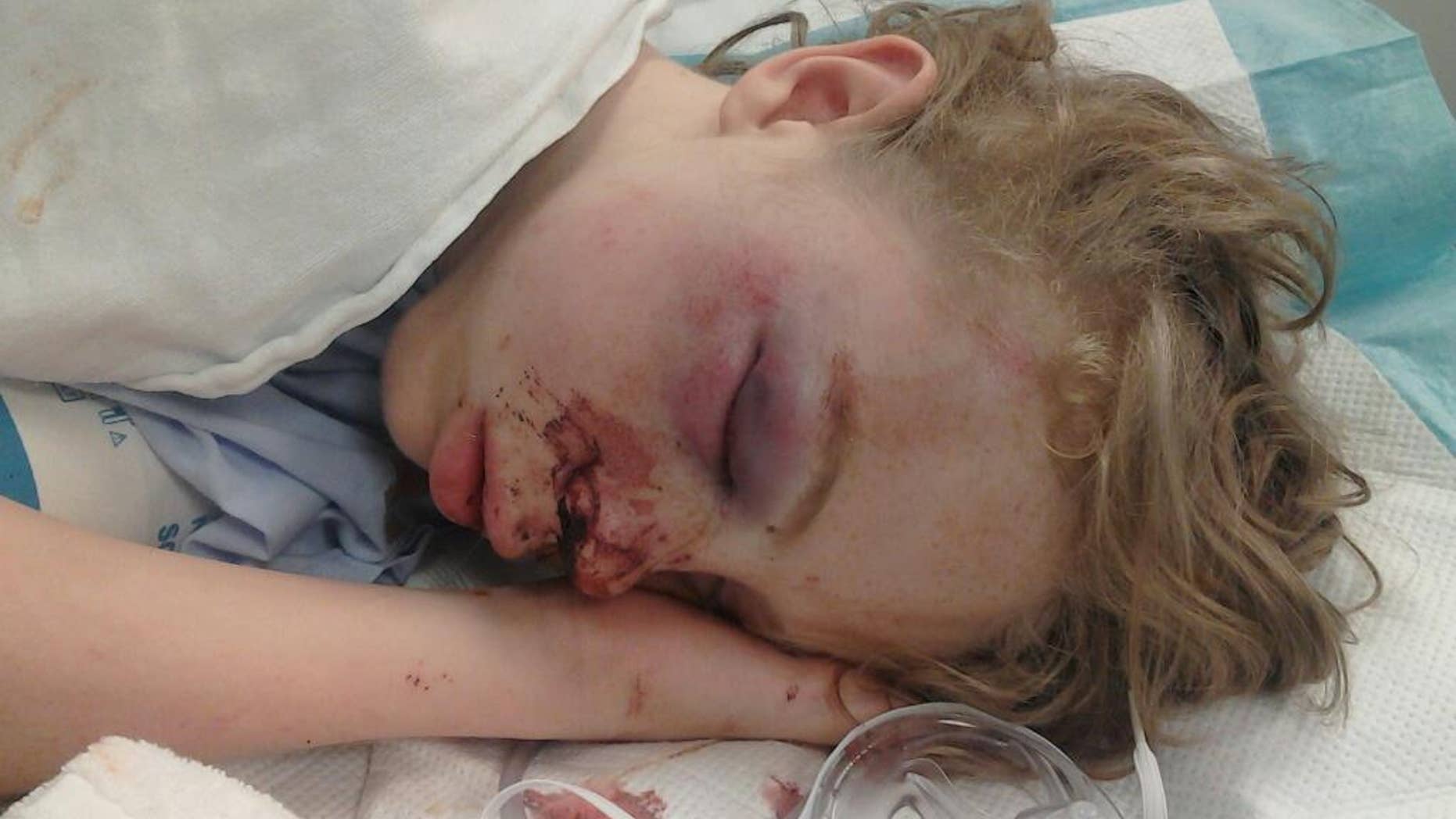 Police are investigating a fight between two Oklahoma boys at a dodgeball game that reportedly left one unconscious and with injuries that required surgery.
Preston Hodge, 14, suffered broken cheekbones, severe cuts and possible internal injuries in the fight Tuesday during lunch recess at Longfellow Middle School in Enid, about 90 miles north of Oklahoma City, newson6.com reported. A teacher supervising the playground eventually broke up the fight, according to the station.
"Bullying needs to stop," a family friend, Jeff Rust, told FoxNews.com. "I've got a daughter who is in middle school, so it really hit home for me."
"I think charges need to be pressed," added Rust, who said he set up a bank account in the child's name to raise money for him.
The fight began when a boy, who has not been named publicly, shoved Hodge following an argument during the game.
"Nothing is more important than the safety of our students," Shawn Hine, the superintendent of Enid Public Schools, told the station. "The EPS Police Department is investigating the situation and legal charges are pending. Our thoughts and prayers are with the student as he recovers from his injuries."
The alleged aggressor reportedly told police that he shoved Hodge by accident. He claims Hodge then yelled a derogatory comment and pushed him, according to the station, which cited an incident report by Enid Campus Police.
FoxNews.com's Cristina Corbin contributed to this report.