New York mom faces murder charges for allegedly poisoning 2 kids to get back at cheating husband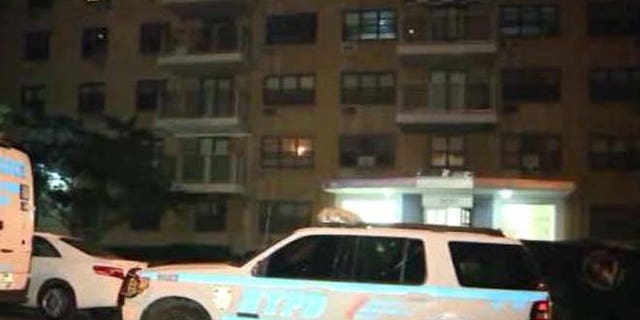 NEW YORK – A New York City schoolteacher faces two first-degree murder charges after she allegedly killed her children in a failed suicide-murder plot aimed to get back at her cop husband, who she believed had a baby with another woman.
Lisette Bamenga, 29, who works as a teacher at PS 58 in Brooklyn, poisoned her two children, Trevor Jr. and Liliane, ages 5 and 4 months, by making them drink a mixture of juice and de-icing fluid Thursday, police tell DNA Info.
Bamenga then sealed her Bronx apartment's windows with plastic and cranked up the gas, before slitting her wrists in a suicide attempt, sources told the New York Post.
Neighbors smelled the gas and alerted authorities, who found Bamenga unconscious in the apartment, DNA Info reports.
The children were declared dead at the scene, but Bamenga remains in stable condition at Jacobi Hospital.
Her husband, NYPD Officer Trevor Noel, was described as speechless when he returned home after working a late-night shift, the New York Post reports.
Bamenga left two suicide notes inside the apartment.
"You got what you wanted," she allegedly wrote in one of the notes. "Me and the kids are in a better place now."
Another note contained the phrase "DNR," meaning "do not resuscitate," if someone found Bamenga in the apartment, the New York Post reports.
Click for more from the NY Post.