National support pours in for Charleston, other AME churches in wake of attack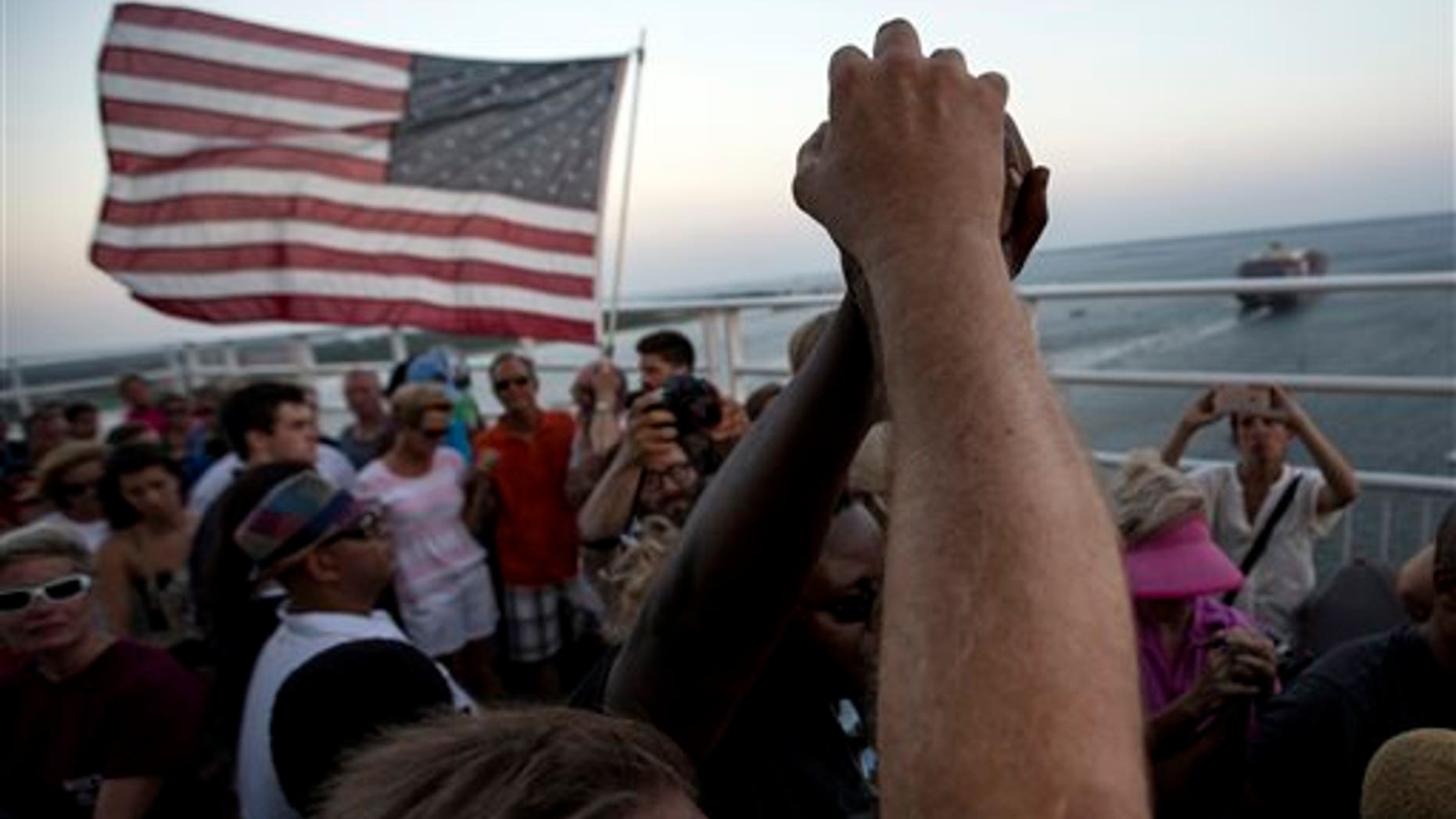 Support poured in from around the nation to the historically black church in Charleston, S.C., and other mainly African-American houses of worship in the wake of last week's shooting that left nine people dead during a Bible study meeting.
The outpouring was evident in the pews and the offering plates, as strangers sent checks and others flocked to unfamiliar churches to show solidarity after the horrific event last Wednesday night.
"I can't give an estimate at this time but it's a lot," said a female parishioner who answered the phone Monday afternoon at the Emanuel African Methodist Episcopal Church in downtown Charleston, where the pastor and eight others were shot by 21-year-old alleged gunman Dylann Roof.
Charleston Mayor Joseph P. Riley said Monday he is overwhelmed but not surprised at the outpouring of donations for a fund he helped set up for the families of the victims.
Riley said donations poured in to the Mother Emanuel Hope Fund and the Reverend Pinckney fund. City officials were still trying to figure out how much money the funds had Monday afternoon.
"I've got $110,000 in checks in my pocket. It's wonderful," Riley said.
The fund was set up after authorities say a white gunman opened fire in a black church in an apparently racially motivated attack that killed nine, including the Rev. Clementa Pinckney.
Riley said even in the darkest hours, as details started to come out about the shooting, he knew Charleston would show love instead of hate.
One such donation came from Carolina Panthers owner Jerry Richardson, who reportedly gave $10,000 to the church as well as $10,000 to each of the families of the nine victims -- totaling $100,000.
Others affected by the massacre showed their support by attending Sunday services at AME churches around the country.
"Every person who was there wanted to be there to express solidarity with their faith community that was hurting."
Rabbi Abraham Cooper, associate dean of the Simon Wiesenthal Center and director of the center's digital terrorism and hate project, said he drove to the nearest AME church upon landing in Los Angeles Thursday after a trip to London.
"Every person who was there wanted to be there to express solidarity with their faith community that was hurting," said Cooper, who prayed inside the church alongside 800 others.
"In the Jewish Orthodox religion, we respect other houses of faith but we don't usually go to them," Cooper told FoxNews.com.
But to Cooper, Wednesday's massacre represented "an attack on every house of worship in the United States."
"I needed to be there," he said.
Law enforcement sources said Roof was welcomed into the Bible study group Wednesday night, sitting quietly for 50 minutes before making racially offensive remarks and opening fire.
On Sunday -- four days after the massacre -- bells tolled across the city, thousands linked up on a towering bridge and the church reopened in displays of unity.
"Because the doors of Mother Emanuel are open on this Sunday, it sends a message to every demon in hell and on earth," said the Rev. Norvel Goff, who led the first Sunday service since the killings at the church known as "Mother Emanuel" because it is one of the oldest black congregations in the South.
During the service, many stood — some holding small children — to shout their praises or raise their hands toward the church's vaulted ceiling. For added security, police officers stood watch over worshippers.
As Emanuel's congregation sang a gospel hymn, church bells rang throughout the "Holy City" — nicknamed because of the numerous churches there.
Later Sunday, thousands of people gathered on either side of the city's iconic Arthur Ravenel Jr. Bridge and marched across in a showing of solidarity and healing. Underneath the more than 2-mile span with towering cable supports, dozens of boats gathered and blew their air horns in support, while cars honked as they passed on the bridge.
When the marchers from the two sides met near the middle, they cheered, clapped and broke into songs including "This Little Light of Mine."
Juliett Marsh, a 56-year-old from Summerville, described the walk through humid air and temperatures in the 90s as tough but "exhilarating."
"It feels great," she said. "There's so much love out here."
Before the march, Shulonda Powell said she drove 45 miles from McClellanville to participate because she wanted to show solidarity with the victims.
"I grew up in the AME church, so everyone is family," she said. "I want people to learn from this experience and see everyone coming together."
FoxNews.com's Cristina Corbin and The Associated Press contributed to this report.