Mom sues hospital after nurse reportedly cuts off baby's finger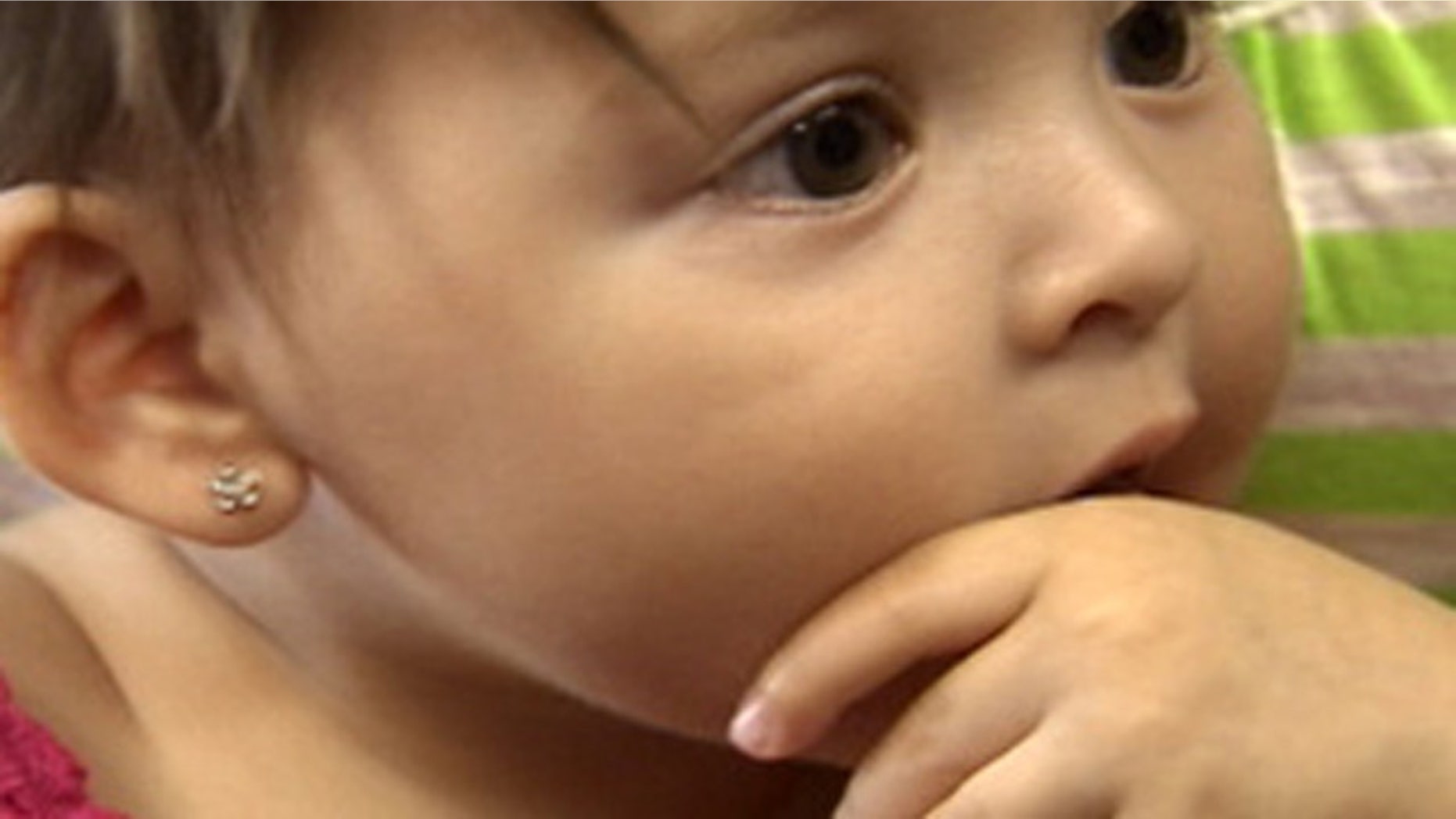 HAINES CITY, Fla. – A Florida mom is suing a hospital after a nurse reportedly cut off part of her infant daughter's finger while removing an IV, myFOXtampabay reports.
Veronica Olguin is suing the Heart of Florida Regional Medical Center after the incident in October.
Olguin's 3-month-old daughter Selena had been in the hospital for three days recovering from a high fever.
When a nurse went to remove the tape that attached the baby's IV with scissors, she severed part of the child's finger.
"There was blood everywhere. It was all over her shirt, it was on my shirt. It was on my face. I held her face close to my chest. She was red, she was screaming," Olguin said.
Olguin's attorney Lou Pendas says both the nurse and the hospital were negligent.
"The nurse threw the scissors used to sever the pinky in a panic. She rushed out of the room, screaming, and that's when the doctors rushed back into the room," Pendas said.
About half of Selena's finger was found on the floor, but the veins were too small to reattach it.
Pendas claims that while attorneys for the hospital were responsive to him at first, they stopped responding, forcing him to file the lawsuit.
The hospital released a statement through their attorneys, saying, "We deeply regret the harm to the child and want to reiterate our compassion and concern for her and her family. We reached out right away to the child's family and their attorney, but have not been able to reach a mutually agreeable resolution. We want to reiterate our compassion and concern for the child and her family."
Richards Ford with Wicker Smith out of Orlando, which represents the hospital, told myFOXtampabay the nurse is back at the hospital, but he couldn't say whether she was working with patients or not.
Olguin says she still has nightmares about the incident, and she believes Selena does too.
"I saw everything. And it's really hard what I went through. And I can't imagine what she went through," she said.
Olguin claims Selena wakes up crying often in the night, and she worries for her child's future in sports and school without a finger.
"It's really hard that she, she was born so perfect.," she said.