Missing Montana woman feels like 'idiot' for getting lost in woods for a week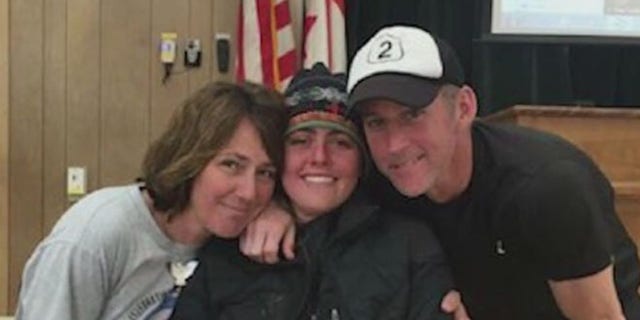 A missing hiker says she feels like an "idiot" for getting lost in the Montana wilderness for a week.
Madeline Connelly, 23, and her dog, Mogi, were found Wednesday by rescuers who feared she was being stalked by grizzly bears. She and her dog went for a day-long hike on May 4 in Great Bear Wilderness and after going for a swim in a lake, took a wrong turn and got lost.
"All I had was overalls, a sweater with a hood, a T-shirt, my dog's leash, my dog and my car keys," Connelly told ABC Fox Montana. "I feel like an idiot, honestly, because it was just a huge mistake that it ended up being seven days in kind of treacherous weather conditions."
She was reported missing Saturday.
HIKER SEEKING FREE PIZZA ENDS UP NEEDING TO BE RESCUED
Two Bear Air Rescue flew her out, although she had offered to hike out.
She was reunited with her parents at Glacier National Park headquarters.
VIRAL VIDEO: KANGAROO ATTACKS GIRL AT ANIMAL PARK
Her rescuers estimated she hiked about 10 miles each day. She said she and her dog rested for two days and slept under trees.
"I just kind of wanted to say thank you to everyone that put in all of this effort in helping me," said Connelly, sounding hoarse.
Her teary-eyed mother said she never gave up hope her daughter would be found, ABC Fox Montana reported.
It's "the best Mother's Day gift ever," Laura Connelly said.
The Asssocicated Press contributed to this report.