Man hid in closet before allegedly killing ex-roommate who wouldn't date him, records say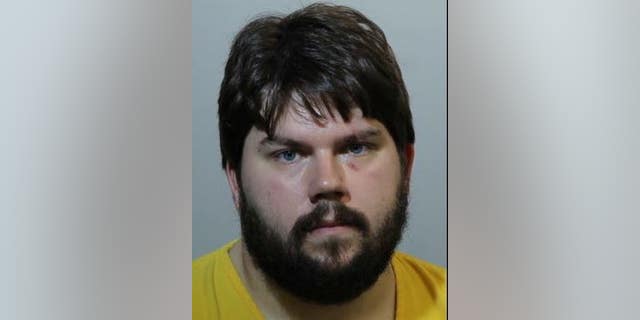 A man who was accused of strangling his former roommate after she would not date him reportedly hid in her closet the night before the slaying, newly released records stated.
Asgeirr Ulfr, 26, was charged with first-degree murder and is facing the death penalty in connection with Christina Danielle Scarr's death. Scarr was found dead in her home in Apopka, Fla., on April 6.
Ulfr's sister, Danielle Brown, told Seminole County Sheriff's detective that she heard her brother confess to the crime to an attorney, the Orlando Sentinel reported.
"He said that it was an accident, that he didn't mean to kill her and he just wanted to scare her and hurt her because she hurt him so bad," Brown told detectives, according to newly released records. "[He also said] that he wanted to be her savior, he wanted to be the one that came in after a quote-unquote intruder did and save her."
FATHER, SON SHERIFF'S DEPUTIES JAILED IN FLORIDA FOR SEPARATE MURDER, ATTEMPTED SEXUAL ASSAULT CASES
Jeff Dowdy, UIfr's attorney, said he "planned to file a motion to dismiss her statements because of attorney-client privilege."
The documents stated Ulfr purchased duct tape, zip ties, boots and a ski mask from a Walmart two days before the slaying. He went into Scarr's home and hid in her closet.
Scarr, 20, came home with her boyfriend and the two went to sleep while Ulfr shacked up in the closet. His sister said he left the closet to walk around the home and get a drink of water. The next day after Scarr's boyfriend left, Ulfr "attacked Scarr from behind" while she fought back.
"He said she was fighting so hard that he punched her in the face and the stomach and the sides a couple of times to try to stop her from fighting so hard," Brown told investigators.
Ulfr wrapped Scarr's head in duct tape, tied her to a bed and cut off her hair because it was getting in the way of the tape. He then choked her until she passed out twice before leaving to dump the clothes he had on at a dumpster at McDonald's. When he returned, he discovered Scarr had died.
Ulfr shot himself in the foot and called authorities claiming he was shot while confronting a masked woman wearing a hoodie. However, the story quickly fell apart after surveillance video showed him purchasing zip ties at Walmart. Detectives also found the home's back door had a burglar bar attached.
"I asked my brother if he felt bad, and he said he felt bad for her family but he didn't feel bad about what he did yet," Brown said.
FLORIDA BEACHGOER WHO TOOK QUEEN CONCH SHELLS SENTENCED TO 15 DAYS IN JAIL: REPORT
"An autopsy determined Scarr died of strangulation," The Orlando Sentinel reported.
Ulfr, who was born Michael Lobianco Jr., lived place-to-place until meeting Scarr at an Olive Garden where they both worked. His arrest affidavit stated he previously threatened to kill her and her family.
Witnesses told authorities Ulfr said he and Scarr were romantically involved but she said that was not true.
Brown said she told her father what she heard her brother say to the attorney and he told her to call authorities.
"He said even though it's his son and he loves him, he did wrong and he has to pay," Brown said.
Ulfr was currently being held at the Seminole County Jail without bound.
The Associated Press contributed to this report.