An FBI-led team of investigators discovered Gabby Petito's body on Sept. 19 at a campsite near Grand Teton National Park in Wyoming. The 22-year-old's family had reported her missing eight days prior -- after a months long cross-country road trip.
Below is a timeline of Petito's travels across the country in the months before a medical examiner ruled her death a homicide.

BRIAN LAUNDRIE SEARCH: 'PROBABILITY IS HIGH' THAT HIS REMAINS WERE FOUND, LAWYER SAYS: LIVE UPDATES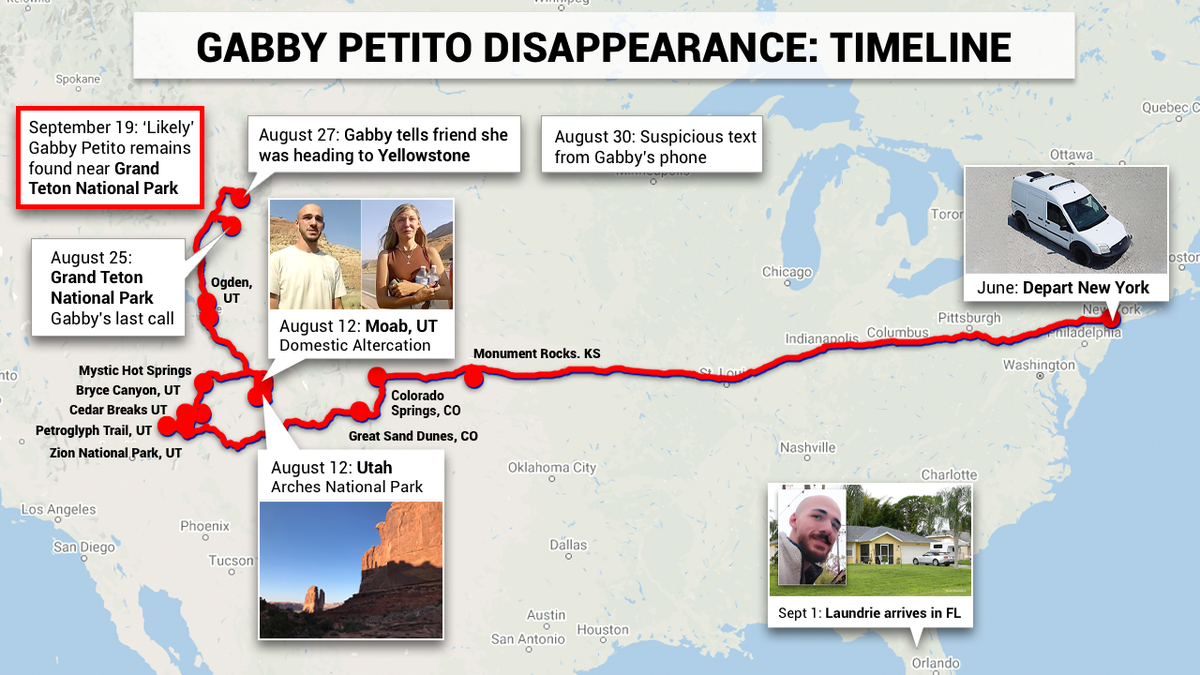 June-July 2021: Petito posts first pictures of road trip from Kansas
Petito and fiancé Brian Laundrie left New York in a white 2012 Ford Transit Connect van, making it to their first big stop on July 4 at Monument Rocks in western Kansas.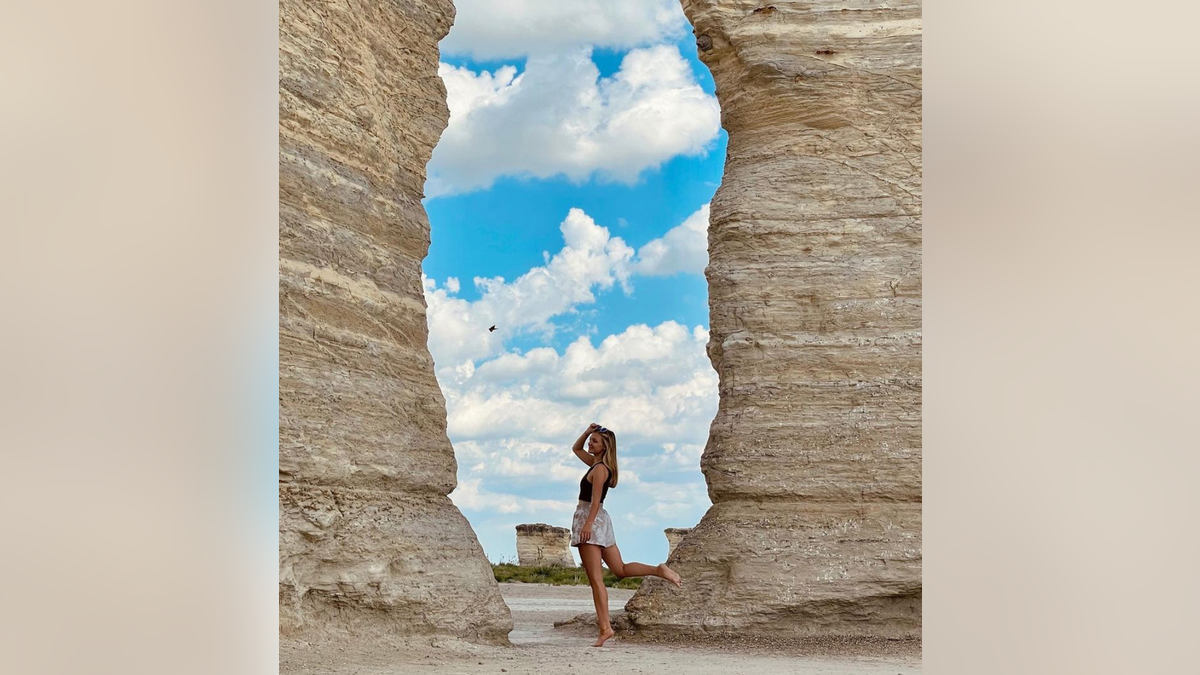 "There's no place like the tiny home we built," she wrote in an Instagram post from the location.
PETITO'S FAMILY QUESTIONS LAUNDRIE'S SILENCE
July 8-11, 2021: Colorado Springs and Great Sand Dunes National Park, Colo.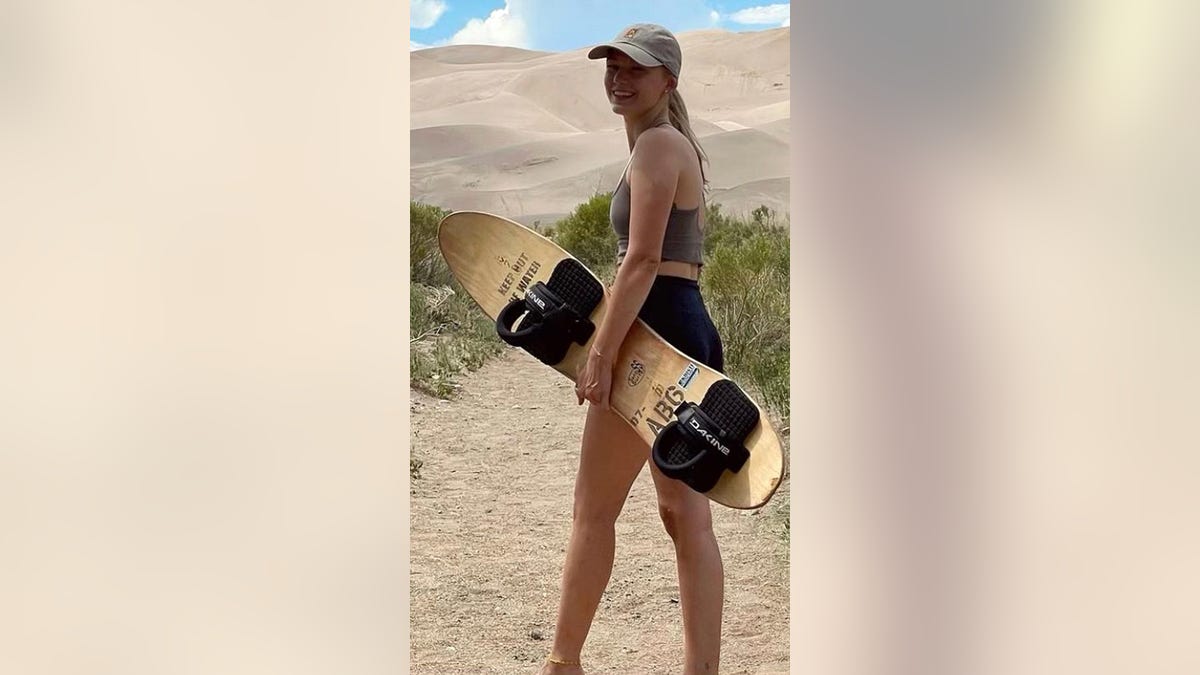 Petito made it to Colorado the second week of July, first to Colorado Springs and then on to Great Sand Dunes National Park and Preserve.
"Turning this Ford transit essentially into a camper was such an adventure in itself, but I couldn't love the way it turned out more! All the places it's brought us so far have been amazing! As soon as we got to the Great Sand Dunes I didn't want to leave, there was so much to hike!" Petito wrote on July 11.
"I'm so grateful we got such an awesome spot to spend the night and surf the dunes! And the night sky here was insane! never seen so many stars!"
July 16, 2021: Petito posts photo to Instagram from Zion National Park in Utah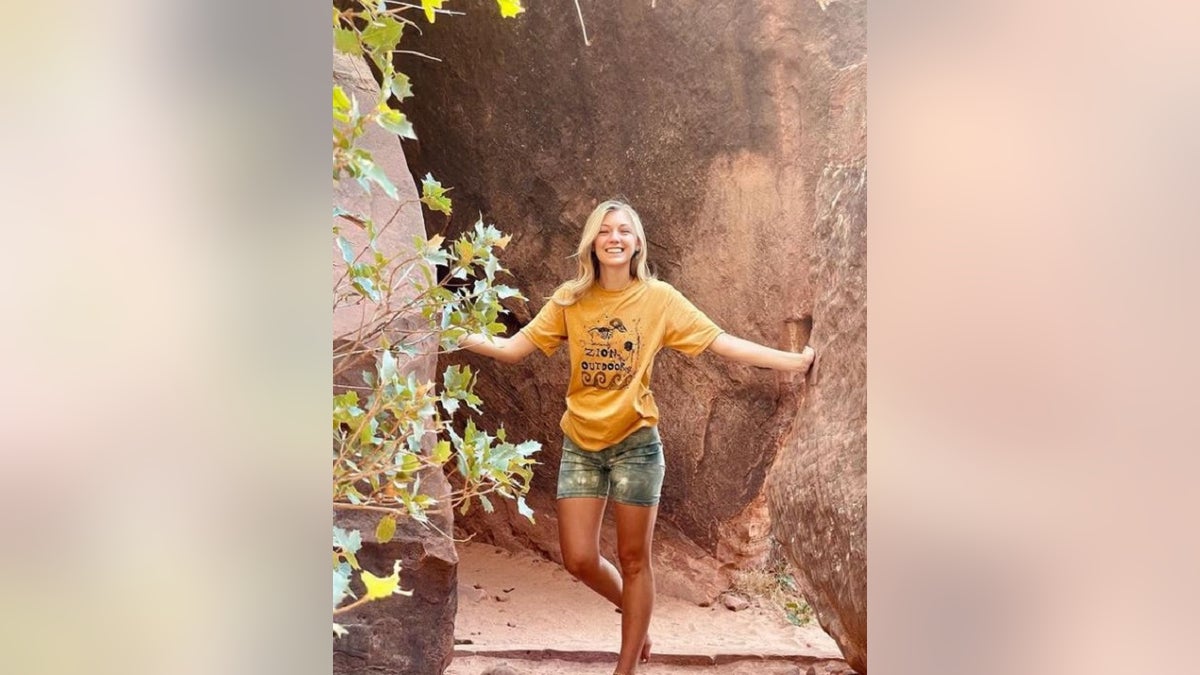 Petito visited the sprawling park for a few days, according to an Instagram post she shared.
"The past two nights camping in Zion have been so cool, literally," she wrote. "We hiked up here in about 100° and it was so nice coming back to our campsite, watching the sky fill with dark clouds, and view the lightning storm in the nice cool air of the light rain."
July 21-22, 2021: Petito posts photos from Bryce Canyon National Park, Utah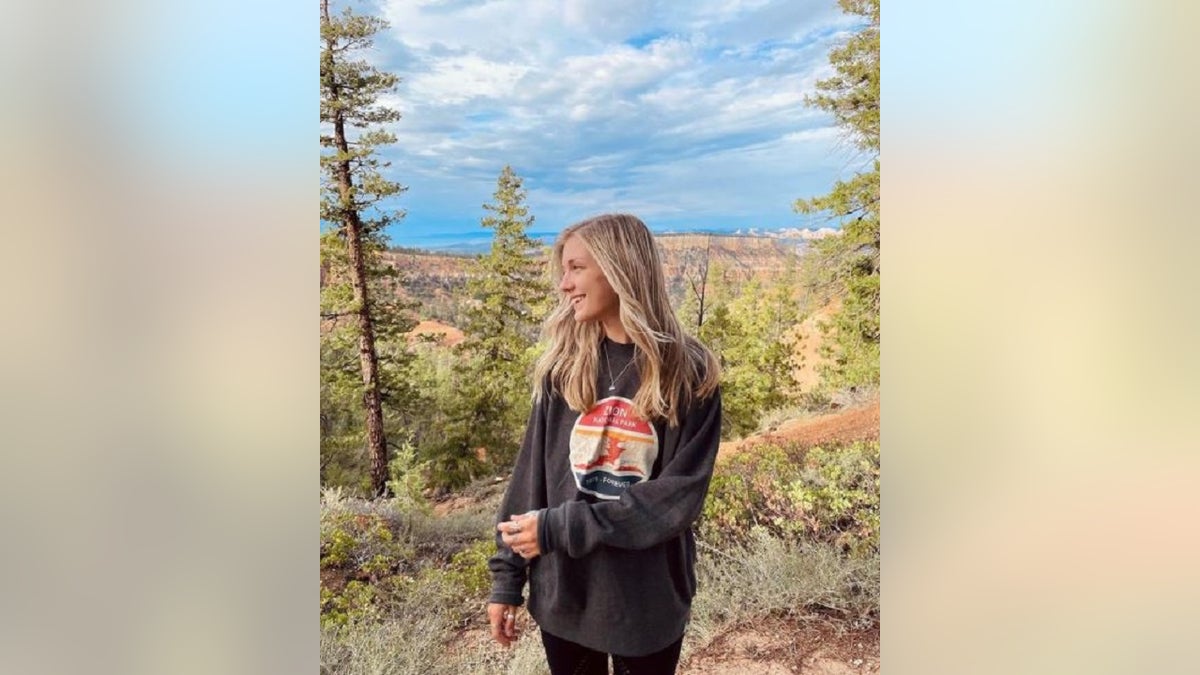 Days later, she traveled to Bryce Canyon National Park, which is known for its beautiful rock formations.
"Such a beautiful drive here シ Zion → Cedar Breaks → Bryce After the rain the canyons are visibility a deeper orange," Petito wrote.
July 26, 2021: Petito shares images from Mystic Hot Springs in Monroe, Utah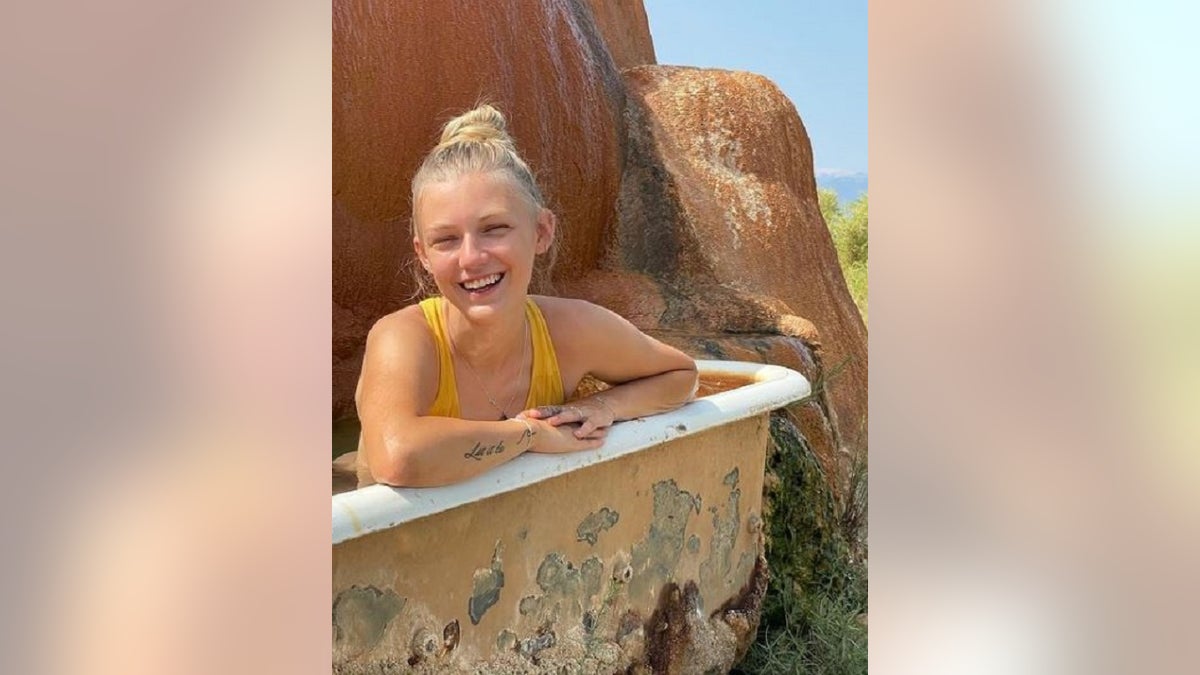 Petito shared several images of her soaking in what appears to be a tub in Mystic Hot Springs. "I took a very relaxing nap here," she wrote.
Another photo showed her kissing Laundrie.
GABBY PETITO CASE: REMAINS FOUND IN WYOMING LIKELY GABBY PETITO
Aug. 12, 2021: Police encounter outside Arches National Park, Utah
Police in Moab, Utah, said they responded to an incident involving Petito and Laundrie outside Arches National Park. Bodycam video showed Petito in tears, saying the couple had been fighting. Laundrie said she'd hit him with her phone and grabbed the van's steering wheel to make him pull over as police followed them. Investigators said neither Petito nor Laundrie had made the initial incident call, and nobody filed charges.
A 911 caller had initially reported seeing a man slapping and hitting a woman, and when one of the officers pressed Petito on whether Laundrie struck her, she appeared to concede he had before backtracking and doubling down that she swung first.
GABBY PETITO IN NEW BODYCAM FOOTAGE DETAILS VIOLENT FIGHT
Aug. 17, 2021: Brian Laundrie flies from Salt Lake City back to Florida for a six-day break
Brian Laundrie flew home "to obtain some items and empty and close the storage unit to save money as they contemplated extending the road trip," according to Laundrie family attorney Steven Bertolino.
"To my knowledge Brian and Gabby paid for the flights as they were sharing expenses," he added.
But Petito family attorney Richard Stafford described to Dr. Phil how Laundrie "stole her credit card."
"He used her credit card to get home and then ran from the police," Stafford continued. "That's going to show a lot what he was thinking back then."
During this break in the trip Gabby Petito's dad also helped her pay for a meal delivery.
Brian Laundrie returned to Utah on Aug. 23, according to Bertolino.
Aug. 19, 2021: Video uploaded to YouTube featuring 'Van Life Journey'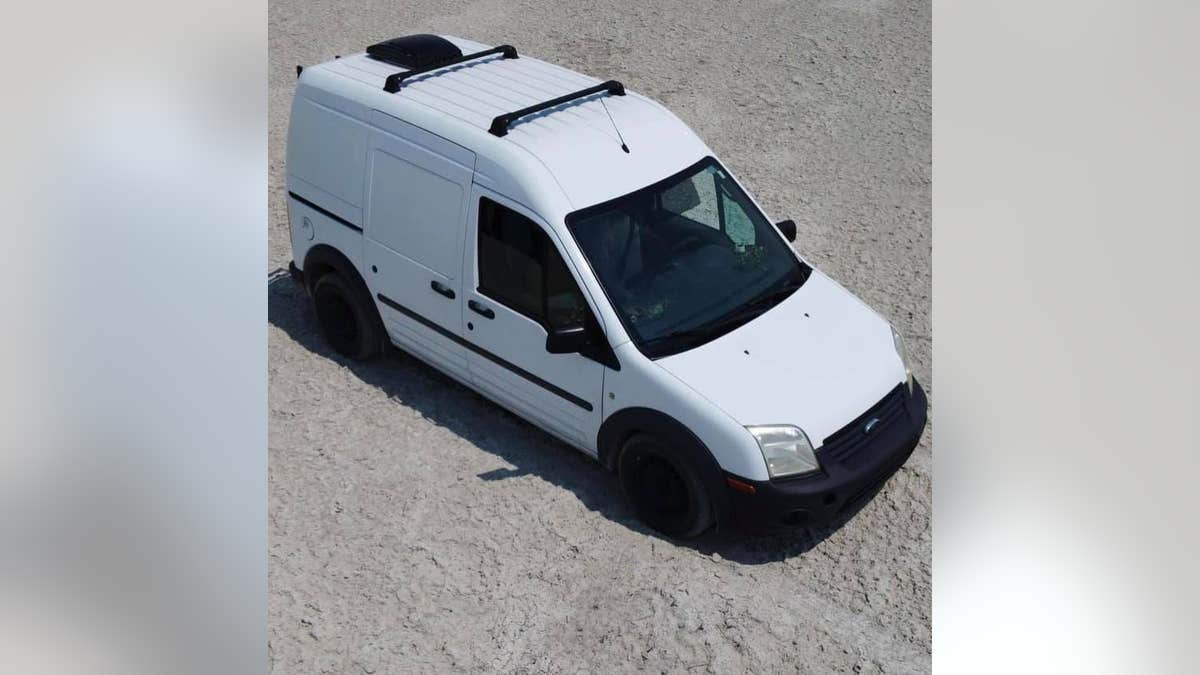 A video posted to the YouTube channel Van Life showed Petito enjoying herself on a series of adventures in their white van.
"After our first cross country trip in a little Nissan Sentra, we both decided we to wanted downsize our lives and travel full time, but trying to fit everything for two people into the tiny little trunk of the car, also spending way too much on gas, food, and Airbnb, was not the road to take," the channel description reads.
"We quickly realized we had to come up with a solution if we wanted to continue traveling and living nomadically, so that's why we handcrafted our own tiny van, a simple 2012 Ford transit connect, utilizing space with unique designs and features," the post continued. "Creating a space for both artistic expression and distance hiking. Thank you so much for watching, and we hope you tag along on our journey wherever the van takes us!"

RAINBOW APPEARS WHERE AUTHORITIES DISCOVERED BODY BELIEVED TO BE GABBY PETITO
Aug. 25, 2021: Final Instagram photo, phone call to family
Petito posted her last Instagram photo, which appears to be from Utah. Her mother, Nicole Schmidt, said her daughter called her from Grand Teton National Park, and it would be the young woman's last call to her family.
Aug. 27, 2021: Odd text to mother, possible Yellowstone plans, heated argument at Jackson Hole restaurant 
Petito sent a confusing text message to her mother, according to a state search warrant. The text read: "Can you help Stan, I just keep getting his voicemails and missed calls." According to the warrant: "The reference to 'Stan' was regarding her grandfather, but per the mother, she never calls him 'Stan.' The mother was concerned that something was wrong with her daughter."
Also that day, Petito reportedly told a friend on Snapchat she was headed to Yellowstone National Park. Separately, an unnamed friend told The Sun she and Petito were planning to speak on Aug. 29 about meeting up there, saying, "She was supposed to call on my birthday and we were going to figure it all out then because her trip wasn't on schedule." That friend said she didn't hear from Petito again.
Additionally, Laundrie was reportedly involved in a heated argument that same day with wait staff at a Jackson Hole restaurant, according to a New Orleans couple who said they witnessed the spat.
"I have chills right now," Nina Celie Angelo, who witnessed the incident, told Fox News Digital. "It's crazy because it wasn't just like we passed them on the street — it was a full blown incident."
Angelo said she and her boyfriend, Matthew England, were in town for a wedding in late August. They were out to lunch at Merry Piglets, a Tex-Mex restaurant, between 1 and 2 p.m. on Aug. 27, when they said an agitated Laundrie began arguing with a waitress. Four and a half hours later, a travel-blogging couple passed Petito's van at a campsite north of town.
Angelo, a photographer, said she couldn't overhear the conversation but that she believed Laundrie was arguing with staff over the bill or about money. She described his body language as "aggressive" and said he left and returned about four times.
At one point, Petito came inside and apologized for Laundrie's behavior, Angelo said.
Aug. 29, 2021: Hitchhiking Brian Laundrie spotted twice by drivers north of Jackson Hole
Two separate women reported picking up a hitchhiking Brian Laundrie near Grand Teton National Park in Wyoming.
One says he "freaked out" and left her vehicle before they reached Jackson Hole. The other says she dropped him off near the campsite where the FBI would later find Gabby Petito's remains.
Aug. 30, 2021: Petito's mother receives another strange text message
Schmidt said she received a text from her daughter that read, "No signal in Yosemite," referring to Yosemite National Park in Northern California.
The mother later told Fox News she did not believe the text was from her daughter.
The FBI later secures a federal indictment on bank fraud charges alleging Brian Laundrie unlawfully used someone else's debit card between Aug. 30 and Sept. 1.
Sept. 1, 2021: Laundrie returns to Florida
Police said Laundrie returned in the van to North Port, Fla., where the couple had been living with his parents. Petito was not with him.
Sept. 4, 2021: Brian Laundrie buys a new cellphone
Brian Laundrie purchased a new cellphone three days after returning from Wyoming.
His attorney, Steve Bertolino, told Fox News that Laundrie opened a new account with AT&T for the phone and disputed reports that it was a so-called burner phone.
Bertolino said he did not know what happened to Laundrie's previous phone.
Sept. 6 to 8, 2021: Laundrie family goes camping
A campground ledger from Fort De Soto Park south of St. Petersburg, Fla., shows Roberta Laundrie checked in to the campground with a party of three on Sept. 6. The group checked out on Sept. 8. During this time, Petito had not yet been reported missing. But her remains would later be found at a Wyoming campground near where she and Laundrie had been seen in late August.
Sept. 11, 2021: Petito's mother reports her missing to NY authorities
Nicole Schmidt reported her daughter missing to the Suffolk County Police Department in New York after not being able to get in touch with her.
Authorities find her van at the Laundrie home in North Port, Fla., and seize it as evidence. Petito's family say this is the first time they learned the van was in Florida.
Brian Laundrie's sister Cassie Laundrie later tells protesters at her home in Lakewood Ranch that she has been cooperating with authorities since this date.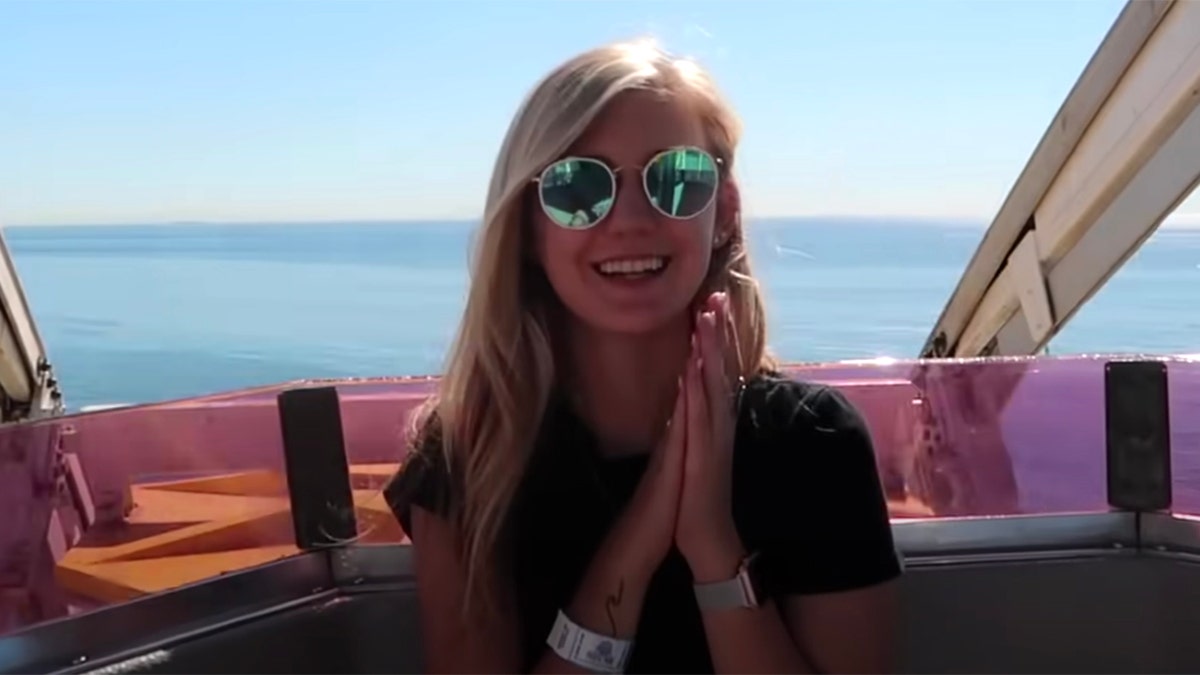 BRIAN LAUNDRIE MANHUNT: FLORIDA PARK SURVEILLANCE FOOTAGE PART OF FBI INVESTIGATION
Sept. 17, 2021: Brian Laundrie's parents claim he went missing – 3 days prior
Brian Laundrie's parents told authorities on Sept. 17 that they hadn't seen him since Sept. 14 – raising questions about why they waited so long to speak out about his alleged disappearance. More than three weeks later, the Laundries' attorney Steven Bertolino said it was actually Sept. 13 that the parents last saw their son.
Richard Stafford, the attorney for Petito's parents, alleged that Laundrie had gone into hiding and was not a missing person.
Sept. 18, 2021: Search begins for Brian Laundrie at Carlton Reserve 
North Port police begin searching the sprawling T. Mabry Carlton Reserve for signs of Brian Laundrie, who by this point is a person of interest in Gabby Petito's disappearance.
Sept. 19, 2021: FBI-led search team finds Petito's remains at Moran Vista Camping Area near Spread Creek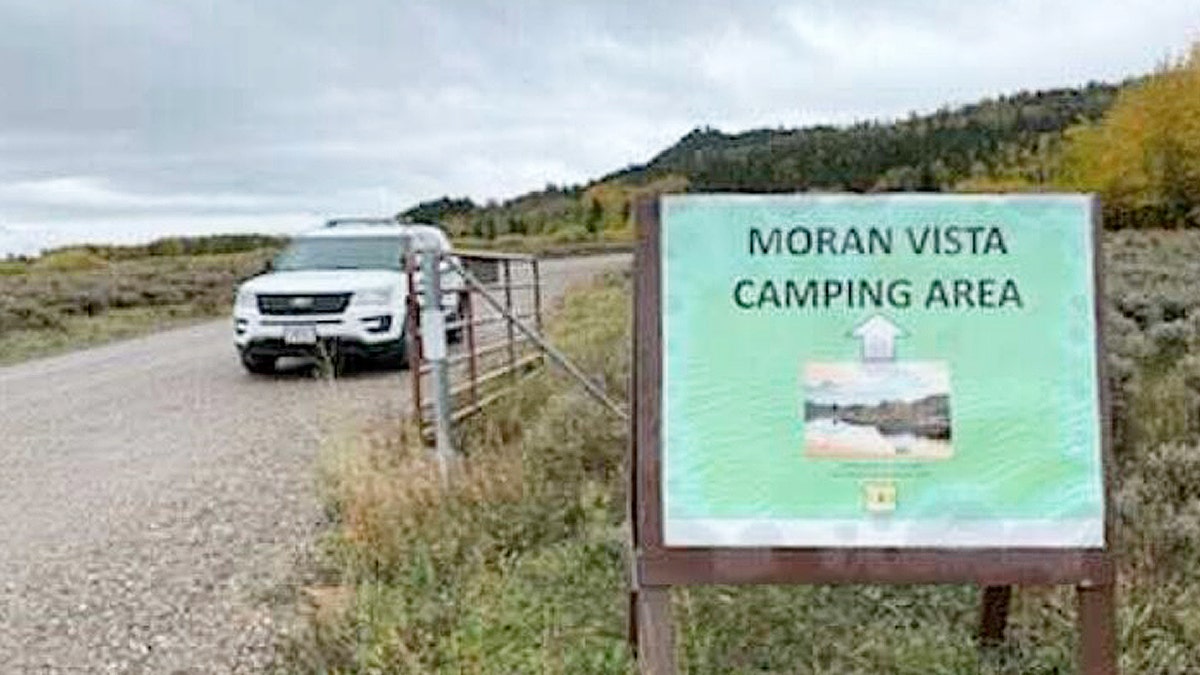 The FBI announced that a body found near Grand Teton National Park in Wyoming. Authorities later confirmed it belonged to Petito and later ruled the manner was homicide.
"The FBI and our partners extend our heartfelt condolences to Gabby's family and loved ones," the FBI said in a statement.
Sept. 20, 2021: FBI visits Laundrie home in North Port, Fla.
The FBI entered the Laundrie home in North Port, Fla. Roughly 20 agents swarmed the house and spent about six hours inside. A white van and multiple unmarked vehicles were loaded up with various boxes and suitcases before the agents departed in the afternoon.
Sept. 23, 2021: Chris and Roberta Laundrie drive to Orlando to meet NY-based attorney
Brian Laundrie's parents Chris and Roberta made the roughly 150-mile drive to meet their New York-based attorney Steven Bertolino in Orlando.
Sept. 25, 2021: Dog the Bounty Hunter arrives at Laundrie home to join manhunt
On Saturday, Sept. 25, Duane "Dog" Chapman, better known as his reality TV alias Dog the Bounty Hunter, knocked on the Laundries' door.
No one responded.
But Chapman immediately began looking into leads in the case, joining the effort to find and capture Brian Laundrie, the subject of a federal warrant for alleged bank card fraud.
The 25th was also National Daughters Day – and Petito's parents spent it preparing for her funeral, which would be held the following day.
Sept. 26, 2021: Gabby Petito's Long Island Memorial Service and FBI return to Laundrie home
Although the FBI was still in possession of her remains, Petito's family held a memorial service at Moloney's Funeral Home in Holbrook, New York, near her Long Island hometown.
Hundreds of people attended – including many who flew in from around the country to pay their respects.
The FBI also returned to the Laundries' Florida home to collect some of Brian Laundrie's belongings to help with "DNA matching," according to attorney Steven Bertolino.
Sept. 28, 2021: Dog the Bounty Hunter follows Laundrie trail to Fort De Soto
Citing unnamed sources, Chapman took his search for Brian Laundrie to a park south of St. Petersburg, Fla., where the Laundrie family had camped out in early September.
Authorities later confirmed that the Laundries had indeed stayed there after returning to Florida and agents dug into surveillance video from the park entrance.
Laundrie's trail, however, appeared to have gone cold.
Sept. 30, 2021: FBI returns to Laundrie home to collect items
FBI agents were seen entering the Laundrie home on the afternoon of Sept. 30. They brought what appeared to be an insulated bag or cooler and a brown paper bag.
Laundrie's attorney, Steve Bertolino, told Fox News that the FBI came to collect "personal items belonging to Brian" to assist K-9 search teams track him down.
"There is nothing more to this," he said.
On the same day, police also revealed they had responded to dozens of calls involving the Laundrie home between Sept. 10, the day before Gabby Petito's mom reported her missing, and the end of the month.
BRIAN LAUNDRIE MANHUNT: CASSIE LAUNDRIE UNLEASHES AFTER GABBY PETITO HOMICIDE
Oct. 4, 2021: Cassie Laundrie speaks with protesters outside her home
Brian Laundrie's sister Cassie addresses protesters outside her Florida home. She and husband James Luycx said they visited with Brian and her parents for a few hours on Sept. 6 at Fort De Soto Park. She also described seeing her brother on Sept. 1 during a pre-arranged visit with her parents and how her parents are now allegedly been ignoring her.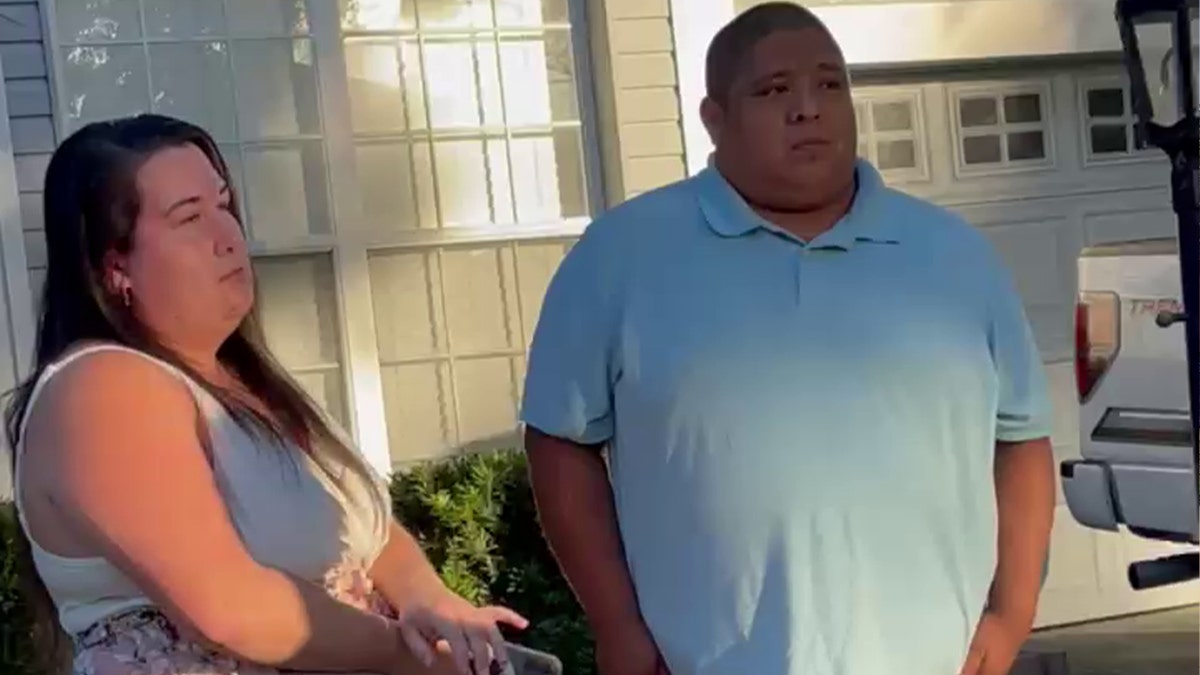 Oct. 5, 2021: Laundrie lawyer Bertolino changes story
The Laundrie family attorney Steven Bertolino tells reporters that Brian Laundrie was last seen by his parents on Sept. 13, not the 14th, as they had previously told authorities.
"The Laundries were basing the date Brian left on their recollection of certain events," Bertolino told Fox News. "Upon further communication with the FBI and confirmation of the Mustang being at the Laundrie residence on Wednesday, Sept. 15, we now believe the day Brian left to hike in the preserve was Monday, Sept. 13."
Oct. 20, 2021: Investigators find what appear to be human remains, 'along with personal items … belonging to Brian Laundrie' just hours after fugitive's parents search, FBI says
Chris and Roberta Laundrie leave their North Port home just before 7:15 a.m. local time for the Myakkahatchee Creek Environmental Park, where they met with law enforcement and searched for about an hour and a half. While there, "some articles belonging to Brian" were found in an area that Laundrie was known to frequent, his attorney confirms to Fox News Digital.
Video obtained by Fox News Digital exclusively shows the Laundries and a law enforcement officer huddling and speaking as the officer appears to show the couple an unknown discovery. The officer appeared to tell the parents: "I think we might have found something." The group also were seen picking up a white bag and a dark-colored object during their search.
The Sarasota County Medical Examiner's Office later confirms it is responding to the area at law enforcement's request.
The FBI confirms at an afternoon press conference that investigators found what appear to be human remains, "along with personal items, such as a backpack and notebook belonging to Brian Laundrie." The Laundries' attorney says his clients were with investigators at the time.
"These items were found in an area that, up until recently, had been underwater. Our evidence response team is on scene using all available forensic resources to process the area," says Michael McPherson, special agent in charge of the FBI's Tampa division. "It's likely the team will be on scene for several days."
He also identifies Laundrie specifically as "a person of interest in the murder of Gabby Petito."
Oct. 21, 2021: The FBI confirms remains discovered are Brian Laundrie's
The FBI on Oct. 21 confirmed remains recovered from the Myakkahatchee Creek park on Oct. 20 were Laundrie's.
A comparison of dental records confirmed the 23-year-old's identity, according to the FBI.
"On October 21, 2021, a comparison of dental records confirmed that the human remains found at the T. Mabry Carlton, Jr. Memorial Reserve and Myakkahatchee Creek Environmental Park are those of Brian Laundrie," the agency tweeted.
Jan. 21, 2022: FBI closes investigation, reveals Laundrie's notebook confession
Three months after identifying Laundrie's remains uncovered in Myakkahatchee Creek Environmental Park, the FBI released its final statement on the Petito case, identifying Laundrie as the only person "directly involved" in Petito's death – by blunt force trauma to the head and neck and strangulation.
The bureau also said it had found a written confession in Laundrie's notebook, which investigators recovered the same morning they found Laundrie's skeletal remains in the swamp. For the first time, investigators acknowledged they'd recovered a revolver nearby, too.
BRIAN LAUNDRIE NOTEBOOK: GABBY PETITO'S KILLER CONFESSED IN WRITING BEFORE SUICIDE, FBI SAYS
Laundrie's death has been ruled a suicide by self-inflicted gunshot. The medical examiner used DNA and dental records to identify his remains.
His attorney, Steve Bertolino, said the case "caused enormous emotional pain and suffering to all who loved either or both of them."
"May Gabby and Brian both rest in peace," he said.
Petito's parents and stepparents thanked the FBI and assisting law enforcement agencies in a statement.
CLICK HERE TO GET THE FOX NEWS APP
"We truly appreciated the FBI's diligent and painstaking efforts in this extremely complicated case," they said through their attorney, Rick Stafford. "The quality and quantity of the facts and information collected by the FBI leave no doubt that Brian Laundrie murdered Gabby."