FOX NEWS FIRST: Questions surround millionaire gunman's motive in Las Vegas massacre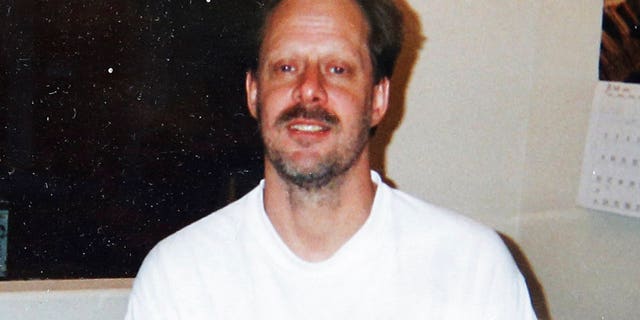 #LasVegasStrong
It's Tuesday, Oct. 3, 2017. Welcome to Fox News First, your stop for all the news you need to start the day. To have your early morning news emailed directly to your inbox, subscribe by clicking here.
Here's your Fox News First 5 - the first five things you need to know today:
Investigators continue to search for a motive in the Las Vegas mass shooting
Democrats, members of mainstream media face backlash for immediately politicizing the Las Vegas massacre
President Trump could face hostility when he visits hurricane-ravaged Puerto Rico today
The White House backs a bill criminalizing abortions after 20 weeks
Rock & Roll Hall of Famer Tom Petty dies at 66
Let's take a closer look at these stories ...
THE LEAD STORY: Questions surround the gunman responsible for the worst mass shooting in U.S. history and his motives as Las Vegas police and federal investigators continue search for clues ... Officials have no idea what drove 64-year-old Stephen Paddock to kill at least 59 people and wound more than 520 enjoying a country music festival on the Las Vegas Strip. Before killing himself Sunday night, Paddock shot down at the packed Route 91 Harvest Festival from the 32nd floor of the Mandalay Bay Resort and Casino, where he had been staying since Sept. 28. Paddock did not seem to fit the profile of a mass killer. He had no history of mental illness, no obvious party or religious affiliation. He was a pilot and multimillionaire who made much of his money investing in real estate, according to his brother, Eric. Stephen Paddock also loved to gamble, but it is unclear whether he had any substantial debts. Investigators uncovered 19 firearms, explosives and several thousand rounds of ammunition at the gunman's home in Mesquite, Nevada, police said. In addition, authorities found 23 firearms in Paddock's hotel room. Meanwhile, Las Vegas reels in shock as it tends to the wounded and grieves the fallen. President Trump will visit Las Vegas on Wednesday.
BACKLASH FOR CLINTON AND MAINSTREAM MEDIA: Hillary Clinton and some members of the mainstream media wasted no time in politicizing the mass shooting in Las Vegas, and they were roundly criticized for their opportunism ... Hillary Clinton took heat Monday for issuing what critics called an "ignorant" and "irrelevant" statement going after the NRA and silencers in the hours after the Las Vegas mass shooting. As details were still emerging, the 2016 Democratic presidential nominee took to Twitter to imagine how much deadlier the massacre might have been if silencers had been used. Meanwhile, ABC News Chief Foreign Correspondent Terry Moran slammed "right-wing media," saying conservatives will "instantly politicize" acts of terror committed by Muslims but not mass shootings by Americans. At CBS, officials immediately fired a vice president and senior counsel who said on Facebook she said she was "not even sympathetic" to victims of the Las Vegas shooting because "country music fans often are Republican." Hayley Geftman-Gold issued a formal apology for her remarks, but she is now unemployed.
TRUMP IN PUERTO RICO TODAY: Many residents of Puerto Rico say they won't be welcoming President Donald Trump with open arms during his visit to the storm-wracked island today ... People in the U.S. territory were angry or dismissive when asked about Trump's description of some Puerto Ricans who have criticized the U.S. government's aid after Hurricane Maria as "ingrates" and about his assurances that the relief effort is going well. The president raised eyebrows this past weekend by blasting critics, Puerto Rican leaders and "politically motivated ingrates" who have questioned his administration's commitment to relief efforts in Puerto Rico.
WHITE HOUSE SUPPORTS BILL CRIMINALIZING ABORTIONS: A House bill banning abortions after 20 weeks has received the official backing of the Trump administration ... The White House said in a statement Monday it "strongly supports" the Republican efforts to "secure critical pro-life protections" and believes "America's children deserve the stronger protections" that the bill would provide. Arizona Republican Rep. Trent Franks is sponsoring the bill and it is scheduled to come up for a vote on today in the House.
DEATH OF A ROCK LEGEND: Tom Petty, who rose to fame in the 1970s as the lead singer of Tom Petty and the Heartbreakers, has died at age 66 ... The legendary singer was reportedly found in cardiac arrest on Sunday at his home in Malibu, Calif. He was taken to UCLA Medical Center but could not be revived. Petty died at 11:30 p.m. local time Monday night. He and his Heartbreakers bandmates were inducted into the Rock & Roll Hall of Fame in 2002 and he will likely be best remembered for hit songs such as "I Won't Back Down," "Free Fallin'" and "Don't Do Me Like That."
ABOUT LAST NIGHT
PRAYERS FOR LAS VEGAS AND A NATION: "We need to pray ... You actually need to pray. I would expect a really strong response out of all of country music." – Country star John Rich, of Big & Rich, who played at the Route 91 Harvest music festival shortly before gunfire erupted, reflecting on the Las Vegas massacre on "The Five." WATCH
A PLEA FOR PAUSE IN GUN-RIGHTS DEBATE - FROM A DEMOCRAT: "Just taking away guns from everybody is not going to solve the issue." – Rep. Henry Cuellar, D-Texas, on "Tucker Carlson Tonight," criticizing fellow Democrats for immediately politicizing the mass shooting in Las Vegas. WATCH
MINDING YOUR BUSINESS
Equifax: 2.5M additional individuals potentially victimized during data breach. | Ex-Equifax chief to go before Congress.
Consumer lending, insurance issues to weigh on Wells' CEO's Senate appearance today.
Ford's game plan in focus as new CEO meets Wall Street.
Wal-Mart buys delivery logistics startup Parcel.
NEW IN FOX NEWS OPINION
Gregg Jarrett: Uninformed Hillary shamelessly politicizes Las Vegas tragedy.
Bernard Kerik: Let's hold the politics and unite behind those grieving in Las Vegas.
Las Vegas massacre: We can't settle for a new reality as soft targets, America.
Tomi Lahren: Las Vegas victims were Americans, not Democrats or Republicans.
HOLLYWOOD SQUARED
Comedy writer jokes Las Vegas shooter fits typical profile because he is a "white man"
Celebrities push for gun control after Las Vegas massacre.
Jason Aldean fans jump to his defense after trolls call him a "coward" in Las Vegas shooting.
Blade Runner 2049 is "epic," Harrison Ford says.
DID YOU HEAR ABOUT THIS?
Couple admits fleecing Amazon out of $1.2M in merchandise.
Monarch Airlines goes bankrupt, leaving 110,000 passengers stranded.
Grieving family hears daughter's heart live on in toddler.
1 million unvaccinated Venezuelan children vulnerable in measles outbreak.
STAY TUNED
On Fox News:
Fox & Friends, 6 a.m. ET: We'll have the latest updates on mass shooting in Las Vegas; Geraldo will preview President Trump's visit to Puerto and will detail hurricane recovery efforts; Christopher Scalia, son of Justice Antonin Scalia, will give the inside story on his new book and discuss the High Court's new term.
The Story with Martha MacCallum, 7 p.m. ET: Rep. Steve Scalise talks to Martha about his long road to recovery and return to Capitol Hill after being nearly killed in a horrific shooting last June.
Fox Business will have all the latest updates and unique perspective on the massacre in Las Vegas with the following guests.
Mornings with Maria, 6 a.m. ET: Michael Balboni, former New York State Homeland Security adviser; Carolyn Goodman, mayor of Las Vegas, and Jim Kallstrom, former FBI assistant director
Cavuto: Coast to Coast, 12 noon ET: legendary singer-entertainer Wayne Newton
The Intelligence Report with Trish Regan, 2 p.m. ET: Nevada Rep. Ruben Kihuen
Making Money with Charles Payne, 6 p.m. ET: Bernard Kerik, former NYPD commissioner
The Brian Kilmeade Show, 9 a.m. ET to 12 noon ET: Sen. James Lankford and former congressman Allen West will sound off on Democrats' attempts to politicize the Las Vegas mass shooting; House Ways and Means Committee Chair Kevin Brady sizes up the chances of bipartisan tax reform
#OnThisDay
2008: O.J. Simpson is found guilty of robbing two sports-memorabilia dealers at gunpoint in a Las Vegas hotel room.
1995: The jury in the O.J. Simpson murder trial finds the former football star not guilty of the 1994 slayings of his former wife, Nicole Brown Simpson, and Ronald Goldman. (However, Simpson is later found liable for damages in a civil trial.)
1981: Irish nationalists at the Maze Prison near Belfast, Northern Ireland, end seven months of hunger strikes that had claimed 10 lives.
1941: The Maltese Falcon — the version starring Humphrey Bogart and directed by John Huston — premieres in New York.
Thank you for joining us on Fox News First! Enjoy your Tuesday and we'll see you in your inbox first thing Wednesday morning!