Father of Arizona Crash Victim Cites Hospital Staff for Medical Mix-Up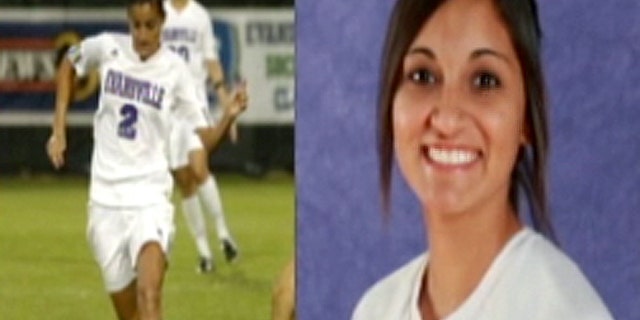 PHOENIX -- The father of one of two women misidentified after a deadly Arizona traffic crash says the problem stemmed from a communication mistake at a Phoenix hospital.
Frank Cantu said Monday the hospital correctly identified the woman in critical condition following the July 18 crash -- but then notified the wrong family.
He said St. Joseph's Hospital and Medical Center used information provided by the families to determine it was 19-year-old Abby Guerra who survived the wreck, not his 21-year-old daughter, Marlena Cantu. But he said hospital staff mistakenly came to him and said the hospitalized woman was his daughter.
"They talked to the wrong person," he said.
Frank Cantu said Guerra was then assumed to be the woman who died at the scene.
A spokesman for St. Joseph's Hospital and Medical Center didn't immediately return a call seeking comment Monday night.
Earlier Monday, the hospital's vice president of external affairs, Suzanne Pfister, said it was difficult to identify the woman who was hospitalized because she was badly injured and doctors were struggling to keep her alive.
"The hospital does not conduct fingerprinting nor do dental records in the middle of a trauma situation, because the overwhelming emphasis is on saving the patient's life," Pfister said at a news conference.
She said the hospital identified the patient as Cantu after asking family members about recognizable marks, scars or bone breaks. She declined to say what features were used in the identification, citing the Guerra family's request for privacy.
Sgt. Kevin Wood, Arizona Department of Public Safety spokesman, added officers and hospital staff spent about five hours trying to identify the patient.
Frank Cantu said the family was asked for traits to easily identify the young women, and Guerra's mother said her daughter had an identifiable mark on her chest.
Cantu said a hospital worker went to check the patient and returned to Cantu and told him the patient was his daughter.
Guerra's family was then told their daughter had died at the scene, he said.
The mistake wasn't discovered until Saturday -- after the Maricopa County medical examiner's office completed an autopsy and sought a comparison of the women's dental records.
Cantu and Guerra were among a group of five friends from Ironwood High School in Glendale, near Phoenix, who were returning from Disneyland when the sport utility vehicle they were in blew a tire. The driver lost control, and the SUV rolled several times.
One of the five -- 20-year-old Tyler Parker -- was taken to St. Joseph's, where he died the next day. A woman believed to be Cantu and another person suffered head trauma and were also taken to St. Joseph's. Another woman, believed to be Guerra, was pronounced dead at the scene.
Guerra's family spent last week planning her funeral. The family and teammates from Guerra's University of Evansville soccer team in Indiana rushed to her bedside after learning of the mix-up.
Frank Cantu said earlier Monday he's not blaming anyone for what happened yet, but he hopes something can be done to prevent similar mistakes from happening in the future.
"We want to find a better solution," he said. "We don't want this to happen to anybody else."
A similar ID mix-up following a 2006 traffic crash in Indiana involving two women led to a new law in that state. It requires coroners to use one of four methods to identify a dead person: fingerprints, DNA analysis, dental records or positive identification by an immediate family member.