During Dog Rescue, Cooler Heads Prevail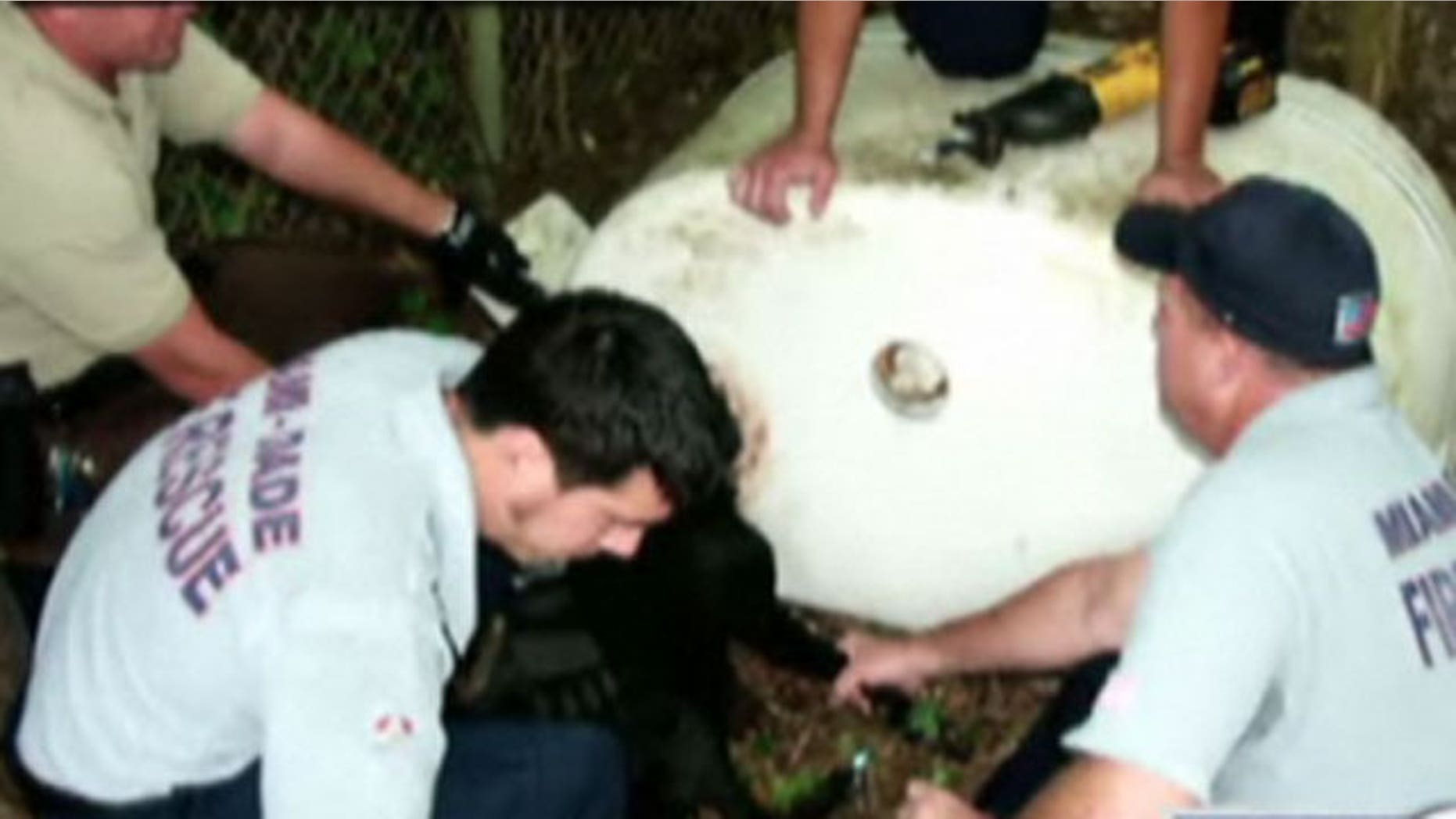 MEDLEY, Fla.-- A curious dog is recuperating after having her head trapped inside a cooler for about a week.
The Miami-Dade, Fla., Fire Rescue team received a call from a driver who reported that a dog had her head trapped inside a cooler in a remote wooded area along a highway Monday afternoon, Fox 7 News reports.
"The dog, probably curious, stuck her head in, and because of her ears, it was easy to stick her head in, but she couldn't pull her head back out," said Arnold Piedrahita of Miami-Dade Fire Rescue.
Firefighters assisted the dog and used Valium to calm the 40-pound female dog, who they say may have been stuck for about a week.
"We used a special saw to cut around the fiberglass, and we freed the dog. The dog was clearly agitated. It tried to bite us, but luckily, the Animal Control officer had the dog restrained," said Piedrahita.
A little extra body fat may have been what kept the pup alive.
"She had just given birth to a litter of puppies, and the extra body fat and the nourishment that she had probably is what kept her alive so long," said Piedrahita.