Brooklyn subway shooting suspect Frank James hit with federal charge
Frank James allegedly opened fire on a packed New York City subway train, injuring 29 people
NEWYou can now listen to Fox News articles!
Alleged Brooklyn subway shooter Frank James was hit with a federal terrorism charge hours after he was nabbed by police for the shocking daylight rampage in New York City, the U.S. Attorney for the Eastern District announced Wednesday.
MANHUNT FOR BROOKLYN SUBWAY SHOOTER: LIVE UPDATES
"Yesterday was a dark day for all of us," said U.S. Attorney Breon Peace of the Brooklyn shooting Tuesday that left at least 29 people injured.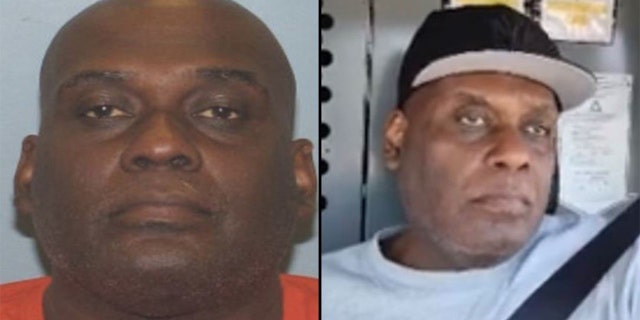 James has been charged with one count of committing a terrorist attack on the subway system, according to the criminal complaint. If convicted, he faces up to life in prison.
BROOKLYN SUBWAY SHOOTING: PERSON OF INTEREST IDENTIFIED
James, 62, who was born in New York City but had recently been living in Philadelphia and Milwaukee, allegedly traveled to Brooklyn to commit the heinous crime, according to prosecutors.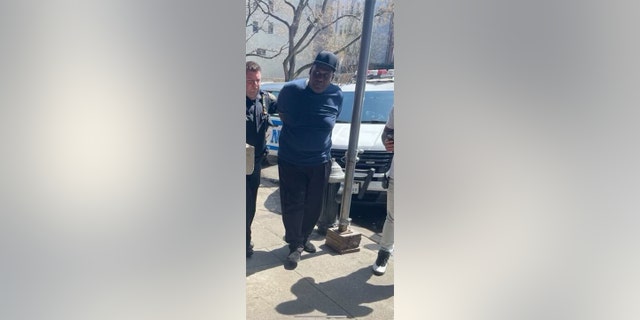 The attack unfolded at about 8:26 a.m. on the N train in the Sunset Park neighborhood of Brooklyn during rush hour. James, allegedly dressed as a construction worker and donning a gas mask, released a gas canister then opened fire, striking 10 people and wounding at least 19 others. No one was killed.
James fled but left behind numerous clues tying him to the bloodshed, court papers show. A surveillance camera captured a crystal clear shot of him exiting the subway station at 8:40 a.m. -- one block from the attack, according to an affidavit from FBI agent Jorge Alvarez.
Investigators recovered two bags from the crime scene containing a Glock 17 pistol, a U-Haul key, a container of gasoline, bank cards and fireworks, the agent wrote in the affidavit.
A jacket that James allegedly ditched on the platform had a receipt for a storage unit in Philadelphia registered in his name that he had visited Monday night. Agents executed a search warrant on the unit.
"Law enforcement agents recovered, among other items, 9mm ammunition, a threaded 9mm pistol barrel that allows for a silencer or suppresser to be attached, targets and .223 caliber ammunition, which is used with an AR-15 semi-automatic rifle," court papers say.
Investigators also obtained records from Lyft that led them to a Philadelphia apartment James rented March 28.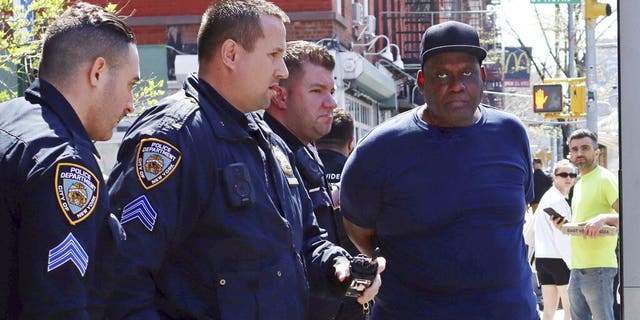 Agents executed a search warrant Wednesday and found an empty magazine for a Glock handgun, a taser, a high-capacity rifle magazine and a blue smoke cannister, court papers say.
The suspect has a history of posting alarming YouTube videos. The affidavit highlights statments he made threatening violence and calling out Mayor Eric Adams for the homeless crisis on the subways. "What are you doing, brother?" he allegedly said, according to the document. "Every car I went to wa[s] loaded with homeless people. It was so bad, I couldn't even stand."
In another statement, according to the filing, he allegedly said, "And so the message to me is: I should have gotten a gun, and just started shooting motherf-------"
The affidavit asks a federal judge to seal the portion of the arrest warrant that authorizes a "no-knock" entry.
CLICK HERE TO GET THE FOX NEWS APP
"The defendant James is accused of using a weapon to attempt to kill dozens of people," wrote Alvarez. "If law enforcement were to knock and announce their presence, James could take advantage of the opportunity to ambush law enforcement."
But authorities didn't have to use the "no-knock" warrant. James was taken into custody Wednesday afternoon after a witness spotted him in the East Village and called cops.
He's due in Brooklyn federal court on Thursday.