Apparent Links Found Between Times Square Suspect, NYC Subway Bomber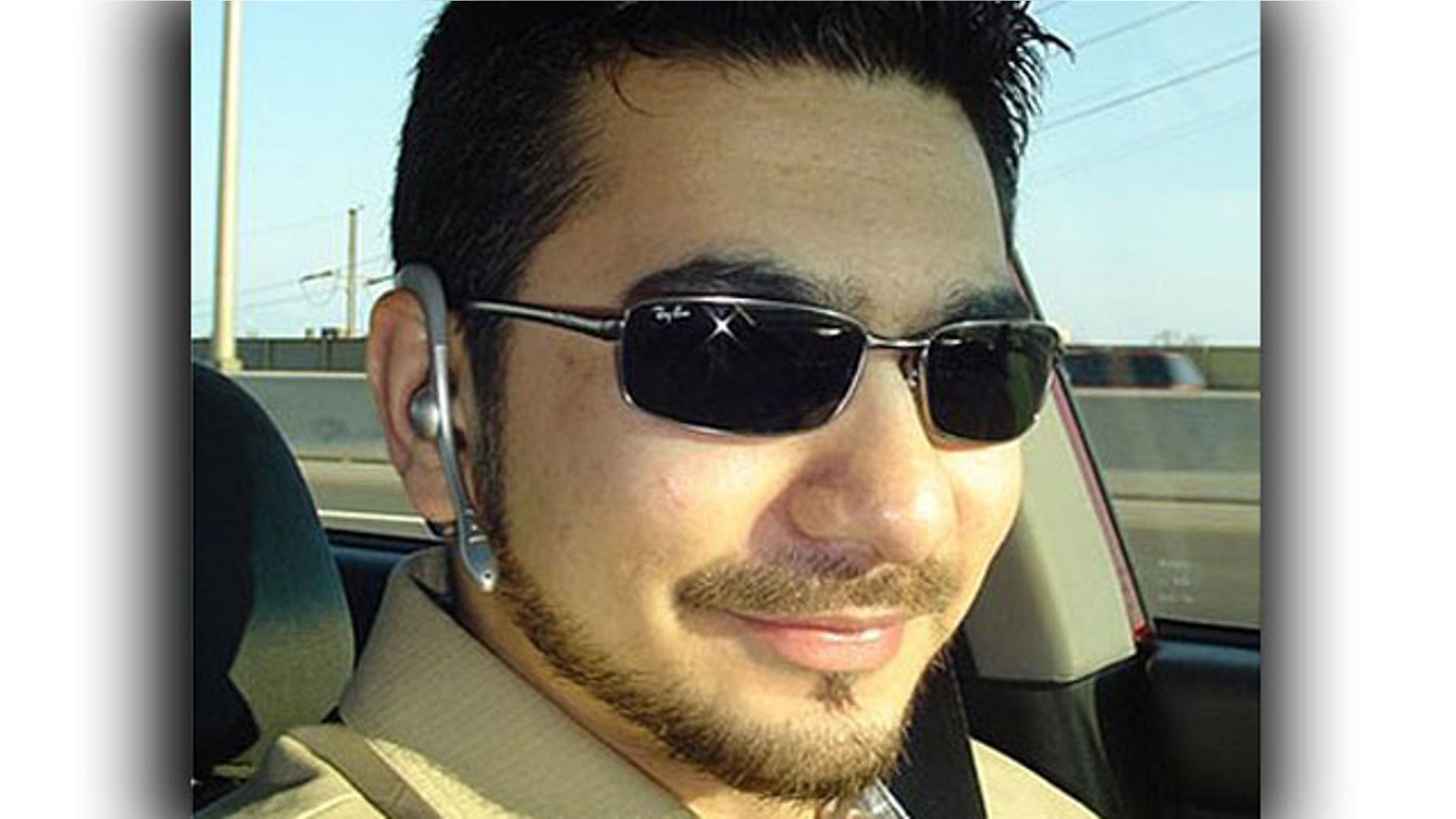 The accused Times Square bomber appears to have links to the same town in Colorado where convicted terrorist Najibullah Zazi lived prior to coming to New York City and attempting a foiled subway attack, Fox News has learned.
Records obtained by Fox News show Huma Asif Mian, Faisal Shahzad's wife, has relatives listed at various addresses in Colorado. The addresses include apartment leases and a property deed in Aurora, Colo., and an apartment lease in Golden, Colo., that were held on-and-off from 2003 to March of this year.
A person who answered the phone at the Golden address listed in the records refused to answer questions on Tuesday and instead asked a series of questions about how Fox News obtained the address, phone number and other information related to the case.
Zazi, the would-be subway bomber, returned to the U.S. from Pakistan after receiving bomb training and lived in Aurora from January 2009 to July 31, 2009. He then traveled to New York City, according to the information contained in his indictment, where he attempted the failed subway bombing. He and several relatives had lived in an apartment off Smoky Hill Road in Aurora, about seven miles from the address of an apartment associated with Shahzad's wife.
Attorney General Eric Holder, asked if there is any link between Shahzad and Zazi, said at a press conference Tuesday afternoon: "No comment on that. I don't have any basis to believe at least at this point that there's any connection between the two."
A University of Colorado spokesman told the Denver Post Asif Mian started attending the school in August of 2000 and received a degree in accounting in the spring of 2004.
A man who neighbors told the Post is her father lived in the Deer Pointe neighborhood of Aurora until a few years aog.
"They were good neighbors," Johnny Wright, told the newspaper. "They were just friendly neighbors. We speak to one another. They were nice."
Zazi, a 25-year-old Afghan, pleaded guilty in federal court in February to conspiracy to use weapons of mass destruction, conspiracy to commit murder and providing material support to a terror group, Al Qaeda. He faces a life term at his sentencing next month.
Mian, 28, is listed along with Shahzad, 30, as co-owners of a home in Shelton, Conn. Court documents obtained by FoxNews.com indicate that Chase Home Finance LLC sued the couple in September to foreclose on the property after they defaulted on a $200,000 mortgage. Court records show that Shahzad, who was not in the U.S. at the time, and Mian failed to appear at their hearing.
Attempts to reach Mian were unsuccessful on Tuesday. The foreclosure case is pending in Milford Superior Court. Records indicate Shahzad and Mian did not have an attorney for the case.
Court and public records show both Zazi and Shahzad settled in the New York metropolitan area when they arrived in the United States, and spent several months in Pakistan before returning to the New York area.
Shahzad, who became a U.S. citizen in April 2009, spent five months in Pakistan before he returned in February, according to reports and law enforcement officials who spoke on condition of anonymity. On Saturday, federal officials say, he improvised a car bomb, lit a makeshift fuse and abandoned it in the heart of Times Square, where it failed to explode.
Neighbors on Tuesday described Shahzad as a reclusive man who said he worked on Wall Street. Brenda Thurman, 37, a former neighbor in Shelton, said he lived there with his wife and two small children until last year.
"He was a little bit strange," Thurman said. "He didn't like to come out during the day."
Shahzad, who reportedly has family ties to the southern port city of Karachi, Pakistan, was not known to U.S. intelligence sources prior to Saturday's failed bombing, and there is no derogatory information about him in various government databases, a law enforcement official said on condition of anonymity.
Shahzad was born in June 1979 in Karachi, Pakistan. He left Pakistan at an unknown date for the United States and returned to Pakistan between July and August 2009, Pakistani police and intelligence officials told the Wall Street Journal.
He was granted an F-1 student visa in December 1998 and later attended the University of Bridgeport, where he earned a bachelor's degree in computer applications in 2000 and later graduated with an MBA in the summer of 2005, spokeswoman Leslie Geary told FoxNews.com.
"The university abhors acts of violence and terrorism," Geary wrote in a statement. "We work to combat racial and ethnic prejudices and animosity, and believe that education in an international context is the key to understanding the values and beliefs of people from other cultures."
Geary said university officials informed federal authorities of Shahzad's prior enrollment at the school.
A website for alumni of Sharia College at Minhaj University in Lahore, Pakistan, listed a profile for a "Faisal Shahzad" of Pakistani descent.
According to the profile, Shahzad attended the Board of Intermediate & Secondary Education in Lahore in 1999, following by the University of the Punjab, where he concentrated on Islamic studies, Arabic and Persian. He later attended the Minhaj University in Lahore. Messages seeking comment from Minhaj University were not immediately returned.
Shahzad was later granted an H1-B visa for skilled workers in April 2002 and stayed in the United States for three years on that visa, the Journal reports. It's unclear what company sponsored the visa, which is used to attract workers with specialty occupation like high technology.
On Oct. 20, 2008, Shahzad reported his marriage to a woman he identified as Mian. That marriage granted Shahzad the right to become a naturalized citizen on April 17, 2009.
Law enforcement officials do not have complete details of Shahzad's travels following his naturalization, the Journal reports, but one trip stands out: Shahzad left New York on June 2, 2009, on an Emirates flight to Dubai, returning to the U.S. on Feb. 3, 2010, on another Emirates flight from Dubai.
The Associated Press contributed to this report.